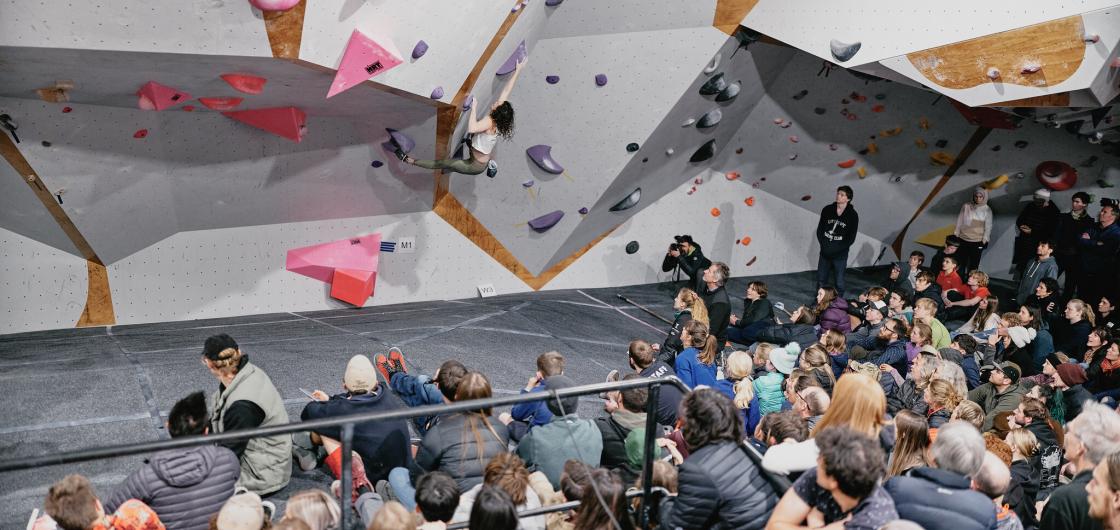 -
National Indoor Bouldering Series - Wellington
The National Indoor Bouldering Series is back once again and this year is set to be bigger and better than ever before! 
The NZAC's National Indoor Bouldering Series 2021 will kick off at Hangdog Climbing Centre, Wellington where we will again be holding three rounds so we can get all you keen climbers on the wall!
Choose from one of these three rounds:
12.00pm - 2.00pm
2:30pm - 4:30pm
5:00pm - 7:00pm
You can you the event on Facebook or on the NIBS website.
Registrations are now open for all rounds at www.nibs.nz - register now and be in for a major bonus prize draw at each event.
There are sure to be some great prizes for the category winners and plenty of spot prizes up for grabs! 

Entry is $25 ($15 for NZAC members), these will be the best value four nights out you'll have all year!
The National Indoor Bouldering Series is supported by:
 
The North Face, La Sportiva, Bivouac Outdoors and Uprising