2023 Board Election Results
The Board election was completed last week and we are very pleased to welcome Don Bogie and Lisa Donning as new members of the Board, and celebrate the re-election of Ross Cullen and Myles Perry. These four will join Jim Petersen, Clare Kearney and Joshua Schoombie on the Board from October 1st.
We also thank the unsuccessful candidates for stepping up to the election plate. Having a contested election is really important to give Club members a choice in the direction of the Club. The quality of our candidates is always exceptional, and this year was no different. We appreciate the time and effort that you have put into your applications and hope that you will stay in touch and contribute to the Club in other roles.
We also wish to extend our thanks to Yvonne Pfluger and Peter Hillary for their service on the Board, Yvonne since its inception (5 years) and Peter for one term. Their contributions have been significant and the time and effort they dedicated to these positions a testament to their own personal values of giving back to the climbing community. Thank you both.
To read the complete Board applications of our successful members please see here, or an excerpt is included below.
Don Bogie
I would like to use my experience and skills for the benefit of the NZAC and mountaineering in general. Over the years I have gained a lot of personal satisfaction through the time I have spent in the mountains. Now that I have retired after 44 years with the Department of Conservation (and its predecessor), becoming a board member of NZAC would be a way of giving some more back to the mountaineering community.
I have an extensive alpine climbing background in New Zealand. I am an experienced alpine rescuer and an avalanche expert. With avalanches I have been an educator (teaching on the stage 1 and stage 2 professional courses), taught avalanche rescue, and mapped avalanche paths. For my work on alpine rescue and avalanche safety I became a Member of the New Zealand Order of Merit in 2013.
I have specific risk management skills through the work I have done as DOC's Senior Risk Advisor and as the Principal Advisor Visitor Risk, in particular work on avalanche, landslides, and volcanic hazard. I have a good understanding of Health and Safety matters, investigating outdoor accidents, and land access issues.
I would like to focus on issues associated with risk.
Ross Cullen
NZAC is an outstanding organisation. I am keen to continue applying my energy, enthusiasm, knowledge, skills and experience to governing NZAC so that it continues to support climbers achieving their goals, delivering a diverse set of services, providing national leadership on climbing-related issues. The NZAC Board has to be alert to opportunities and to changes in climbers needs. It has to be able to mobilize resources as change and opportunities arise. I believe that diversity in experience, skills, interests, sections, amongst Board members ensures NZAC is well placed to pursue opportunities, meet challenges providing accommodation, advocacy, events, instruction, information, publications.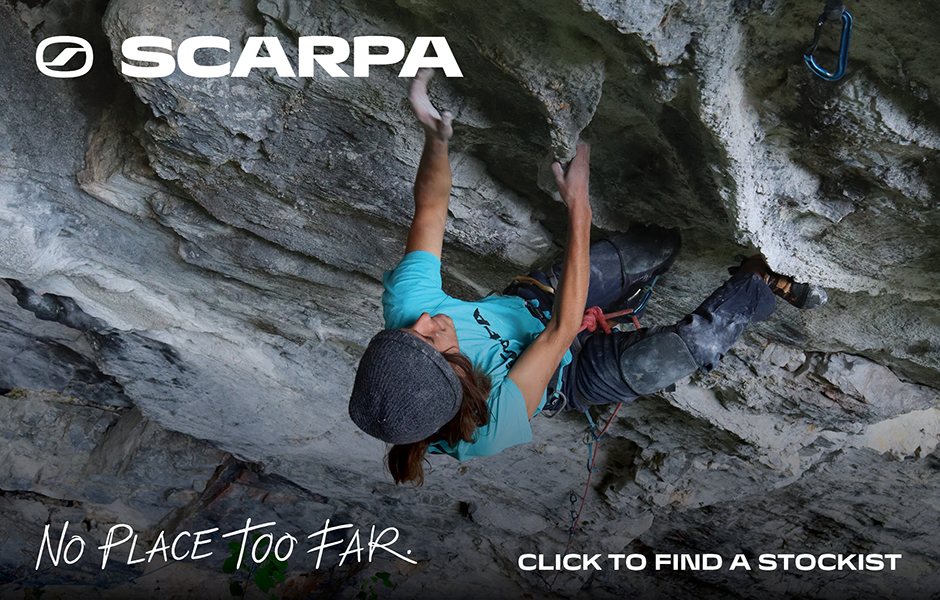 I have contributed to NZAC in a variety of roles over 44 years and have a lot of organisational knowledge about NZAC. I have a reasonable amount of governance experience gained through working on various New Zealand and Australasian boards. I am a current NZAC board member and chair of The NZAC Tūpiki Trust board. My qualifications include BCom (hons) and PhD in economics - I am literate in economics and finance. I held leadership roles at Lincoln University for 20 years, where I worked with colleagues and graduate students from many nationalities. Consensus building and cultural awareness are essential in leadership and governance roles and I have acquired some of each.
If re-elected to the NZAC Board I will focus on new projects including publications and information supply via www.climbnz , and on events including Mature Mountaineers. I will maintain a direct link between Tūpiki Trust and NZAC ensuring mutual benefits from that synergy.
Lisa Donning
I am deeply passionate about rock climbing and have experienced personal growth and formed strong connections within the climbing community. As a member of NZAC, I would like to contribute to the strategic direction of the organization and give back to our community.
My focus will be on minimising our impact on the environment while simultaneously improving the areas we have the privilege to access. Protecting and developing the unique flora and fauna of Aotearoa, New Zealand is a responsibility we all share, and as part of NZAC, we can advocate for conservation and promote environmental stewardship.
I am committed to making climbing and mountaineering more accessible and inclusive for people from all backgrounds. I recognise that the physical nature and cost of these activities can be limiting, but through mentorship programs, community outreach, and accessibility initiatives, we can expand our reach and engage a broader audience.
My experience in program governance within a professional services organisation has equipped me with the skills and determination to make a difference on the board. I am dedicated to representing the experiences and perspectives of Te Waipounamu members and fostering a vibrant and inclusive mountaineering and climbing community.
Although I may not have prior board experience, I bring a strong work ethic, tenacity, and energy to the table. My commitment to the NZAC and my willingness to learn and contribute make up for any lack of board experience.
In summary, I am driven to make a positive impact within NZAC by promoting environmental sustainability, inclusivity, and community building. With my professional skills, dedication, and passion for the sport, I am confident in my ability to contribute effectively to the board and help shape the future of NZAC.
Myles Perry
I am hugely passionate about climbing and spending time in the mountains.  I have enjoyed my time – including making friends, building self-confidence and staying fit.  I want to help NZAC give others the opportunity.  NZAC plays a crucial role in introducing people to the climbing world, maintaining and developing access rights, alpine huts, providing training, guide books, advocacy, and a social network of people who share the passion.
My career experience will add value to the NZAC Board.  I have expert knowledge of operations, finance, governance, audit and risk management. I am collaborative and will work hard with my fellow Board members to represent all members now and to ensure we have a strong and sustainable NZAC into the future. 
I will promote all forms of climbing – from indoor bouldering to alpine mountaineering. I believe the best climber is the one having the most fun. 
I have enjoyed my first term on the NZAC Board and, if re-elected, look forward to continuing to be involved with accommodation and to assist with the collaboration between NZAC and ACAT.