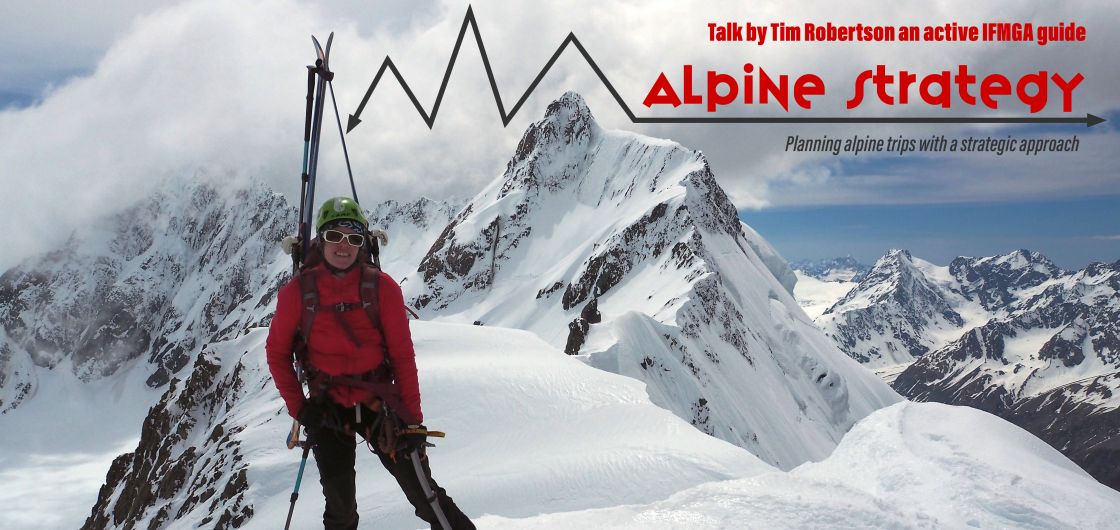 Canterbury Westland Section Night - Alpine Strategy. Talk by Tim Robertson
Being successful in the mountains is not only about climbing or skiing ability but thinking strategically and planning for alpine objectives. This talk is about assessing and planning alpine trips with a strategic approach.
About Tim; An active IFMGA guide, Tim has climbed and skied in NZ & the European alps since 1998.
Everyone is invited to our talks, you don't need to be an NZAC member to attend. Doors open at 7pm with talk starting promptly at 7:30pm. Refreshments can be purchased at the bar.