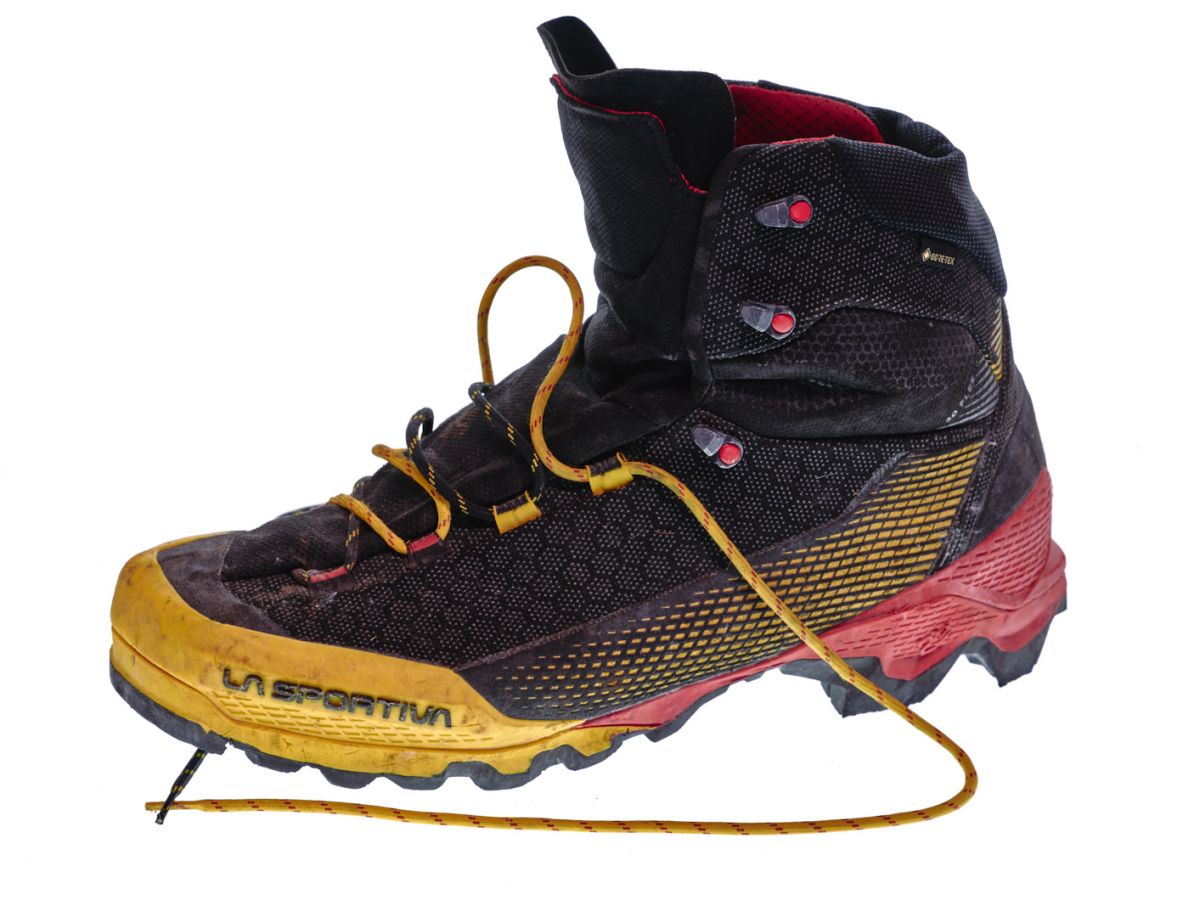 La Sportiva Aequilibrium ST GTX Boot Review
On the 1st January this year, I ventured up the Tasman Glacier with the intent to reach Beetham Hut and then attempt Malte Brun. I knew it was going to be hot, but also that some ice travel would be required on the upper Tasman, and perhaps Bonney Glaciers—so there were some important footwear decisions to make. My feet tend to get pretty warm, and overheating from the feet is an issue I am aware of in warmer weather. I decided I wanted to be in something as breathable and nimble as possible most of the time, but would also need something I could wear a crampon on, for some small sections. So I decided to start out in my TX4 approach shoes (very capable, very comfortable) and strapped my Nepal Evo GTX boots to my pack, in case the TX4s didn't provide enough ankle protection in the moraine and for glacier travel requiring crampons. Now, that is an extra 2kg+ I was carrying, for a potentially very small amount of use. As it turned out, the trip was a failure in a number of ways: it was beyond hot and well into the roasting zone, we had poorly-interpreted beta for accessing Beetham and were carrying way too much gear for small eventualities. Needless to say, I never put the Nepals on. Nor did I get to put on my rock climbing shoes.
In the debrief after the trip, one of the learnings to investigate was smarter, more decisive gear choices. I knew that my footwear selection for the trip had been space and weight intensive, but didn't really know what my best option was for covering the apparent requirements of a long, hot approach; good support and protection; ability to take a crampon; and some agility for technical scrambling on rock. The Nepal Evos meet two of those criteria (crampons and support) and fail abysmally on the other two (wearable in warm weather and agility). The TX4s meet one of those requirements brilliantly (rock scrambling), aren't the most breathable but are tolerable in the heat, but fail on the other two. It didn't appear to be the case that there was a workable compromise to be made with just going with one of those existing options.
Around that time, I stumbled upon the existence of a new boot line from La Sportiva, the Aequilibrium. These boots were introduced in early 2021, but I hadn't come across them in New Zealand at that point. The design intent of the boot is for mid-altitude mountaineering for the fast and light era—a light and nimble boot that can scramble on rock ridges, but also take a crampon. This seemed like exactly the niche I was looking for.
Arguably, this niche has been well-filled by the Trango series from La Sportiva, but I have never been able to squeeze my sasquatch foot into the biggest size available (it is a slightly narrow last). The Aequilibrium comes in at a similar weight (around 600g per boot) to the Trango, but is based around a ground-up new design with different construction technology. For the nitty gritty of the engineering and design watch here. But to summarise, the outsole is 3d-printed, and a PU foam midsole is then injected into spaces created in the outsole, which the upper is then built on top of. The sole has some unique properties, with a fairly strong heel rocker to avoid that 'walking in ski boots' feeling you get with a very rigid and basically flat-soled mountain boot, as well as a very aggressively-lugged second heel contact point for good 'braking' during descents. In the forefoot part of the sole, the PU midsole insert allows for a slight amount of flex, which combined with the heel rocker and light weight gives a boot that is much less fatiguing to walk in versus a traditional, full-shank mountain boot. The obvious compromise in these choices is a lack of complete rigidity for endless crampon front pointing and warmth at higher altitudes or winter climbing. The Aequilibrium has a heel welt for crampons, but not at the toe, clearly indicating the intended use and eschewing fully automatic crampon compatibility.
The line currently consists of three models, the 'LT' leather version, an 'ST' synthetic version and the 'Top', which is a fully-gaitered upper with more of a winter bias. All three boots have Gore-Tex lining and come in a striking black, red and yellow aesthetic. I took an internet punt on the largest size made in the synthetic version and to my delight, the fit was really good. Mountain Adventure are now bringing these boots into New Zealand, so you don't have to take a punt like me and can go and find your right size in stores and buy local.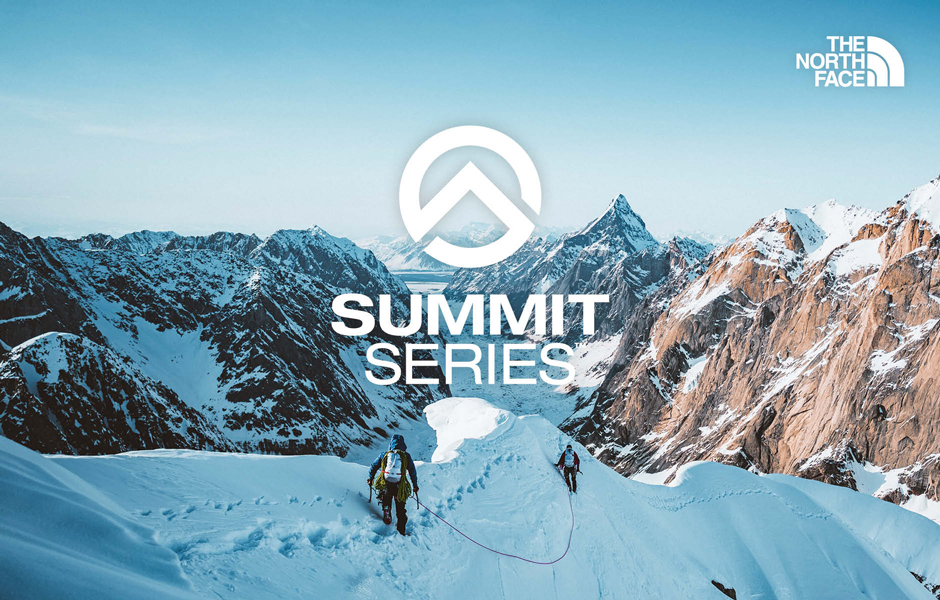 After a test run up to the East Face of Double Cone in The Remarkables, I was ready to give the Aequilibriums a proper test by heading back to Malte Brun. This is a thorough test of any footwear: a hiking approach to Ball Shelter, loose stuff down Garbage Gully and then hours of rock-hopping on the Tasman Glacier, a short crossing of horizontal ice, more loose stuff but uphill this time, some alpine tussock and spaniards, then technical ridge travel with some slab climbing and smearing, a bunch of scree-running and then all of the previous bits again on the glacier, but in the other direction.
So how did they hold up? Well, my climbing partner wore the same GTX TX4 approach shoes as he did on the previous attempt, so I even had an experimental control for comparison to last time. On the approach day, down Garbage Gully, up the Tasman and through the grassy benches between the Reay and Beetham Hut I found the Aequilibriums to perform with the positive characteristics of a pair of approach shoes. They weren't crazy hot (my feet still got warm, but they would in any enclosed shoe, that is particular to me) and had a good amount of agility for rock hopping. They also out-performed an approach shoe in many respects—I didn't once have to stop to remove gravel from inside, while I had done that at many points with the shoes on the previous trip, I had good ankle protection from teetering rocks and spaniards, the increased mid-foot rigidity and support also allowed me to step onto sharp-edged boulders with the middle of the boot to maintain balance and this is something that can cause bruising or straining to the arch of the foot when done repetitively in a more flexible-soled approach shoe. So far, so good. I expected the more technical terrain of the West Ridge of Malte Brun to be where the boot felt like more of a compromise and when I might miss my TX4s. But on the ridge I was very happy in the Aequilibriums and never once thought to myself that I wished I was in my TX4s. I did swap out to my rock shoes for a couple of pitches of actual rock climbing, but I would have been uncomfortable on this terrain in my TX4s also, so didn't really feel like I was making a compromise at any point on that day. I am not claiming the Aequilibriums are as good for technical rock scrambling as a good dedicated approach shoe, but they are closer than you might think and in a different league to a traditional mountaineering boot. Perhaps the best summary comparison might be to a good, light tramping boot, but with the added value of excellent technical capability.
In terms of the design intent, I think the Aequilibriums achieve everything they are supposed to and I am thankful to the designers and engineers at La Sportiva for coming up with this boot. I haven't had a chance to test the waterproofness of the boot, but from what I have gleaned from other reviews, there is no disappointment in this area. The one caveat—and this is true for all 'lightweight' gear—is durability. I haven't worn mine on enough missions yet to be able to give a sense of how long they will hold up to abuse, nor have they been out to the world in general long enough for there to be a consensus from other users. The Tasman Glacier trip is about as nasty on footwear as anything I can imagine, other than maybe jamming them into granite cracks for pitch after pitch. My climbing partner's pedometer claimed we took about 32,000 steps per day, for three days, so that is quite a lot of wearing opportunity. The Aequilibriums certainly don't look new after the trip, but the upper has held up really well and the toe and heel rands seem to do their job protecting the upper in high-wear areas (scree running is definitely a good way to wreck your uppers—as well as your knees—and we did about 400m of descent in loose scree of varying diameter). The sole has definitely taken some serious wear, the square corners of the lugs are worn down, one is slightly torn/cut and I have fully torn the corner from one of the aggressive braking lugs. While my preference is that the sole had stood up better, I am also happy that I never slipped and that the sole lugs provided great grip on loose descents. There is no free lunch when it comes to the durometer of rubber, what you gain in stick, you lose in durability, and vice versa. The performance of the sole was excellent on technical terrain and La Sportiva claim that each part of the lower construction is fully resolable, so I think this is a compromise I can live with. I will update this review in the future if durability proves a concern in further use.
This is a high-performing boot, at a price to match. It might not last as long as a pair of Nepal Evos, but that's probably because you'll wear it more often and feel cooler and more agile while doing so. Having the choice is a win for climbers. As a three-season boot, its key quality is versatility and the Aequilibrium excels in this category. Good product design is about making compromises in the right places and I think La Sportiva have made really smart decisions with the Aequilibrium. Highly recommended.
La Sportiva Aequilibrium ST GTX
RRP $750
-Tom Hoyle