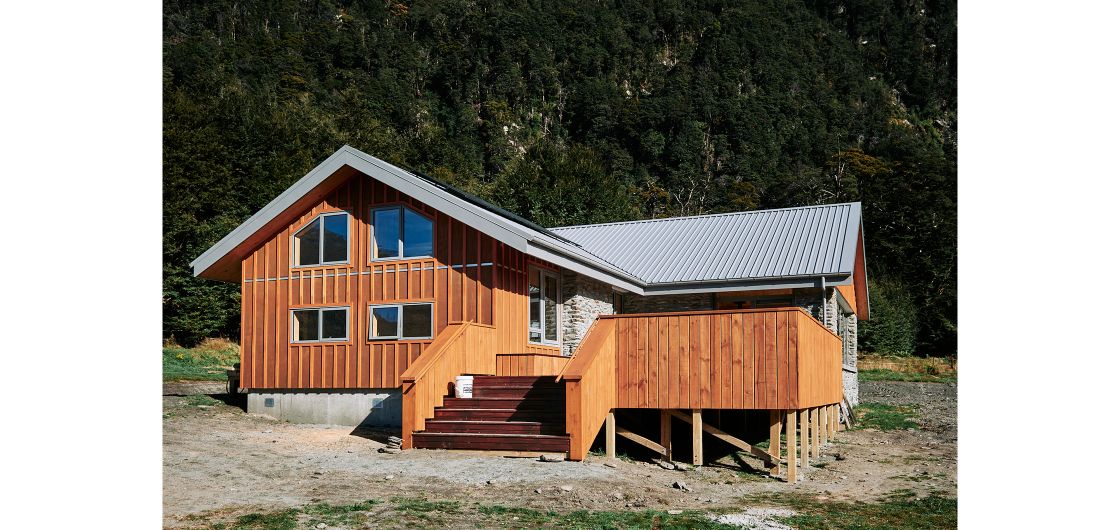 Aspiring Hut Reopens For Easter
6/4/2023
After a significant project to rebuild Aspiring Hut and ensure it remains standing for many years into the future, the hut is officially open again. The new hut looks fantastic and is sure to be popular with trampers, climbers and other visitors to the beautiful West Matukituki valley, in Mt Aspiring National Park.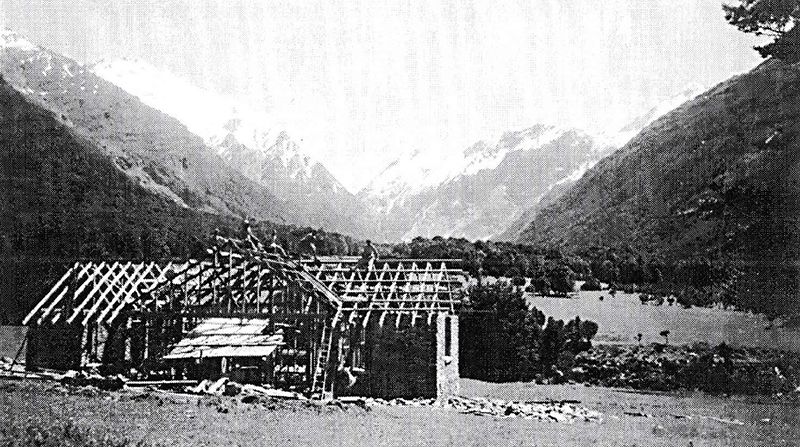 The previous iteration of the hut was opened in 1949 and was a very popular base for mountaineers climbing in the area, in more recent years it had become a destination in its own right for trampers and families looking to explore up the valley. In 2013, it was identified that the stone-walled hut was no longer up to building code in terms of seismic strength. After geotechnical survey and further deliberation, a considerable amount of funding for the project became available through a Backcountry Trust grant from the Kaimahi For Nature fund and the project gathered significant momentum, with consent for the upgrade works to proceed given in early September, 2021. More planning and fund raising followed this, with the actual build rocketing along over the last six months. The hut was officially opened by Chas Tanner, at an event on 31st March.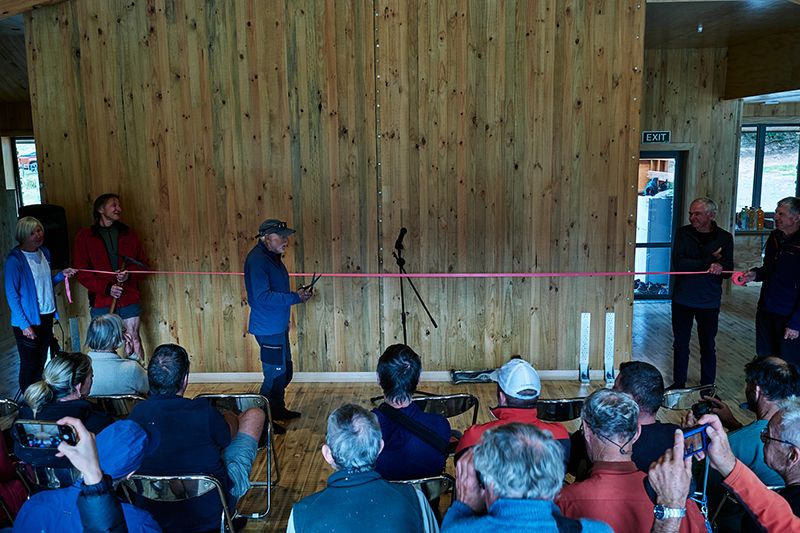 The new hut has kept the original stone walls in a nod to its history, but otherwise is a completely modern build with a solar power system (funded by Aotearoa Gaming Trust), gas cookers and a wood stove (funded by Mitre10). It features 32 bunks in four bunk rooms, with a range of different bunk arrangements to suit the hard-core solo fast-packer through to families.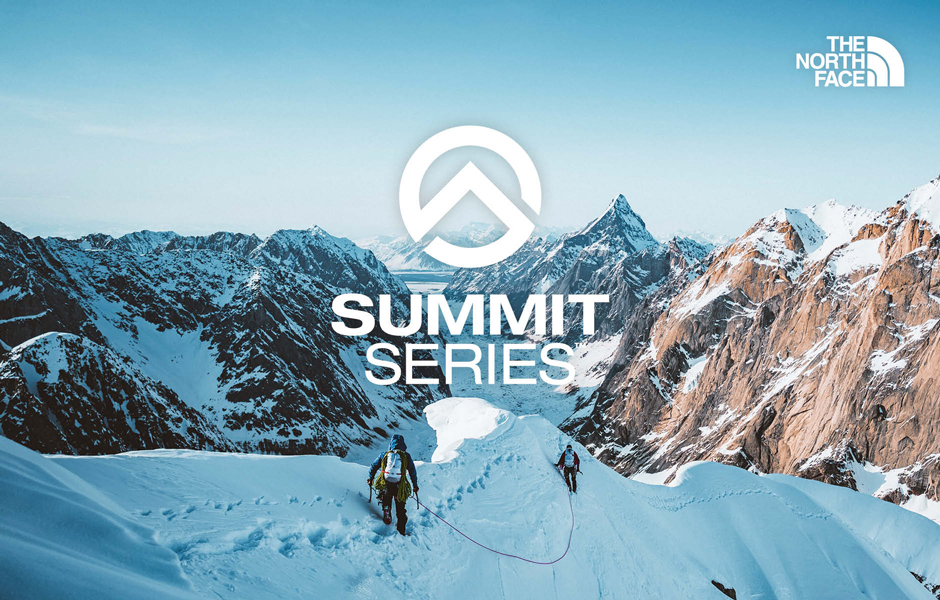 The hut is co-managed by DOC and NZAC, with four bunks bookable through the NZAC website, while the remaining 28 are bookable through DOC. If an NZAC member wishes to book at the member rate, but the four NZAC allocated bunks are already booked for that night, members may contact the Aspiring Visitor Centre directly and book one of the other bunks manually.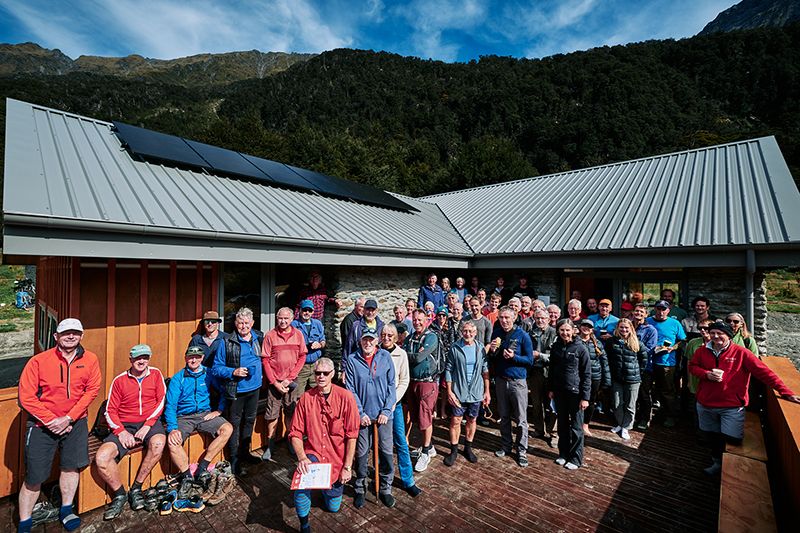 This has been a massive project for the Club, demanding a lot of support both from our volunteer network and funders. Huge thanks to Derek and Gillian Crombie, John Cocks, Rob Brown at Backcountry Trust, Stu and Heather Thorne, Karl Boomsma and his team of builders, Red Gecko Architects, PTL Consultants, Randall Aspinall and family, and everyone else who has contributed to this project.
Project Funders:
•    Backcountry Trust via Kaimahi for Nature fund
•    Tūpiki Trust
•    Otago Community Trust
•    FMC Forest and Mountain Trust
•    New Zealand Community Trust (windows)
•    Aotearoa Gaming Trust (solar)
•    Mitre10 (fire)
•    Templeton Engineering (hearth and flue engraved metalwork)
NZAC and individual funding:
•    Terry Crippen bequest to the NZAC
•    NZAC Sections and reserves
•    Michael and Kate Sidey
•    Crombie Family
•    Peter Squires