IFSC World Championships Bern 2023
This year's World Championships have been a priority for many competitors due to the so-called 'Olympic Tickets' (apparently actual tickets will be issued), as well as double points on offer for the ongoing qualification into next year's Olympic Qualification Series. Given this focus, and the wider intrigue this year of dominant new athletes, did we get the spectacle we were hoping for? The only answer I can give at this stage, with the Speed and Combined disciplines still to come, is a resounding yes.
Men's Boulder
The first final to play out was the men's Boulder. The field of finalists was about two-thirds as expected, with overall World Cup winner Sorato Anraku and the defending champion Kokoro Fujii returning from injury, both from Japan, joined by French phenom Mejdi Schalck and Korean prodigy Dohyun Lee. There were also a few surprises, Mickael Mawem of France hasn't made an all-comers final all year, though he did finish 9th twice and won the European Cup competition. While Nikolai Uznik of Austria always looks strong, but generally performs worse than his compatriot Jakob Schubert, who just missed out. Also close to being in the finals were Yannick Flohe (GER) and Adam Ondra (CZE), who were the closest to topping B2 in the semi—a problem that received just one top, from Sorato Anraku. Also missing out were Japan's Yoshiyuki Ogata and Tomoa Narasaki, who had his worst finish all year, placing 13th. Another who we wouldn't think of as a surprise omission 12 months ago was Toby Roberts (UK), but whose recent form suggested he would be a contender, he finished last in the semi.
On to the actual final, and for the first two problems it looked like a victory lap for Anraku, who was dominant in early rounds and the only athlete to top all available boulders in the qualification and semi. He continued that run, needing just three attempts to top the first two boulders and taking an early lead. He was chased by Mawem, who joined others in flashing the first boulder and showed a veteran's cunning on problem two to move ahead of his compatriot Schalck. Dohyun Lee also topped the first two boulders. Problem three ended up being the significant boulder of the round, with a parkour entry to a sloping platform that revisited the first World Cup of the year—apparently the only possible sequence from here was an outwards-facing jump into a double palmdown stem position. Anraku couldn't unlock the subtleties and struggled with the parkour. Mejdi Schalck's eyes lit up as he remembered his Hachioji nemesis and he gleefully topped. Mawem also topped, taking longer to figure it out as he hadn't been in the Hachioji final. Crucially, Lee couldn't figure it out either, leaving Mawem as the only climber with three tops to that point. Schalck, Lee and Anraku were all in podium contention with two tops, while Fujii and Uznik had both failed to top at this point.
Problem four was unique, with a first time use of transparent no-tex slopers demanding a hand-speed paddle dyno sequence to a final heartbreak move. Uznik climbed first and topped with relative ease, suggesting the problem might be undercooked, despite the novelty factor, and that little further podium movements would transpire. This was only half right, as Fujii, Lee and Anraku all failed to even zone as they battled with the absurdly slippery holds. Schalck moved into second place ahead of Lee with a hard-fought zone and Mawem, knowing he was untouchable with just a zone, celebrated that zone when it came with all the glory it deserved. At 33 years of age, this was a true veteran's dream, standing on the podium alongside two prodigious talents 13 and 14 years younger than him and knowing that he had out-climbed them on the day that mattered. Mawem's teary interview, where he described ten years of hard training justified in this one moment, and with gallic charm rejected the narrative of 'enjoying the journey', had both spectators and interviewer Shauna Coxsey joining him in tears. This wasn't a result many would have predicted, but it is impossible to argue it wasn't deserved, nor a storyline worthy of the World Championships.
Women's Boulder
After the unexpected spectacle of the men's final, it was hard to think of how the women's final might produce similar drama, other than translucent no-tex slopers emerging as Janja Garnbret's kryptonite. That's a question that remains unanswered though, as the route setters refrained from reproducing that array. The final field featured the usual top contenders: Janja Garnbret (SLO), Oriane Bertone (FRA), Natalia Grossman (USA) and Brooke Raboutou (USA). They were surprisingly joined by just one Japanese competitor, with Ai Mori emerging ahead of Miho Nonaka and Futaba Ito. The final place went to French youngster Zelia Avezou, who climbed sensationally in the semi to take her place ahead of many more-vaunted athletes.
There were early route-setting nerves in the final as all athletes flashed the first boulder with relative ease, essentially reducing things to a three-problem final. There were further problems on the second boulder, where the two shorter competitors appeared to be unfairly disadvantaged on a balancey opening move to a slab, with Ai Mori failing to score anything on the problem and Brooke Raboutou spending her entire time fighting for a desperate zone which looked harder to come by than a top did for the taller athletes. Natalia Grossman arguably fluffed her lines on this one, failing to get a top despite having multiple opportunities on the last move. Admittedly that last move was a doozy, requiring a dynamic pop to a split-finger double mono., requiring coordination and perhaps a little bit of luck. This left Garnbret in the lead with two flashes, trailed by the two frenchwomen, who both had two tops but had needed multiple attempts on the second boulder.
Problem three again proved a dramatic turning point, as Bertone's near flash of the boulder turned into a classic IFSC clock-meltdown delay, as she was forced to return to backstage and wait for a system restart to resume her attempts. Eventually she was allowed to return for a stylish top, while Garnbret also effortlessly flashed this dynamic parkour boulder to get the only other top. All other athletes achieved a zone so the podium remained the same, albeit with further separation in scores.Problem four again proved frustrating for Mori, as her lack of height and lack of power meant she failed to stick an opening dyno and missed a zone, for a sixth place finish. Grossman, Avezou and Bertone all stuck the dyno but couldn't find a top, with the powerful go-again final move proving their undoing. Brooke Raboutou seized her moment and convincingly flashed the problem, thereby leap-frogging Avezou into third place by way of flashing both her tops. Bertone finished a deserved second with three tops, but to the surprise of nobody, it was Janja Garnbret who was again in a different league to the other athletes, flashing the final boulder to go along with her other three flashes and four flashes in the semi. One wonders if she shouldn't get a '4t4z 4 4' tattoo to go alongside her olympic rings (IYKYK). Garnbret looked genuinely surprised at the conclusion of the final boulder, as if wondering when the warm-ups would end and the proper hard climbing would begin.
Women's Lead
The Lead format tends not to throw up quite as much drama as the the Boulder, but with qualifying into the combined portion of the World Championships and thereby the Olympics at stake, there was still plenty of tension in the arena. Drawn scores in the semi and preceding rounds meant we had more than eight athletes through in both the women's and men's, with a wide range of countries represented. Miho Nonaka of Japan bounced back from failing to make the semi in her favoured Boulder discipline and she was joined by Molly Thompson-Smith (UK) as an unexpected finalist. Finishing above them was Italy's Laura Rogora, who struggled with the powerful mid-section of the route. Jessica Pilz (AUT) finished sixth, pipped by a plus by Brooke Raboutou. Mia Krampl (SLO) climbed brilliantly to set an early high point, just making the headwall section and was fourth with a score of 42. This left a top three that many would have picked prior to the event, with Chaeyun Seo (KOR), Janja Garnbret and Ai Mori seemingly holding an edge over the others in the Lead discipline. Seo easily eclipsed the previous high points for a score of 47+, but Garnbret timed her climb perfectly—topping the route with just a few seconds left on the clock. However, she'd climbed beneath her own high standards in the semi and this meant a top from highest-qualifier Ai Mori would relegate Garnbret to second. That's exactly what happened, as Mori put in a commanding performance, topping the route faster and more smoothly than Garnbret had been able to manage. Mori is still young and incredibly shy, but as she struggled to even look at the audience after her triumphant performance you couldn't help but think she'd claimed a bit of revenge after the events of the Boulder final. Garnbret vs Mori is a real battle of styles, but looks to be one that will play out over many combined competitions still to come.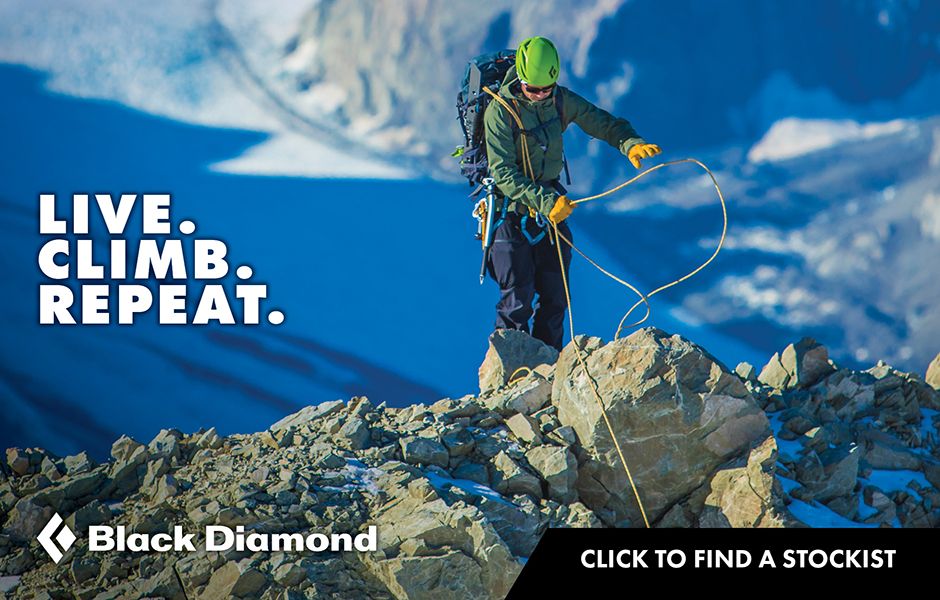 Men's Lead
The men's Lead had even more competitors, with popular veterans Jakob Schubert, Adam Ondra and Alexander Megos (GER) all making it through. They were joined by Boulder finalists backing up from that competition, but with youth on their side, Sorato Anraku and Dohyun Lee. There was a surprisingly lack of dominance from Team Japan, though Ao Yurikusa also made it through, as did surprise Korean package Yunchan Song. The field was rounded out by Sean Bailey (USA), Paul Jenft (FRA) and Toby Roberts. The final route was a long and intricate affair, with a sideways pounce, a body swing campus dyno, figure four and toe hooks all before athletes even made it to the final headwall. Time looked likely to be a factor.
Despite his brilliant qualifying performance, Song looked out of his depth in the demands of a final and fell low on the route when his foot slipped. Roberts, climbing last, also lost his composure and fell after dangling for a while from two fingers when his left hand popped while swinging his body for momentum. In the surprise of the event so far, Ondra also fell relatively low on the route to finish seventh. He looked strong and focused early on the route, climbing with speed and clearly with a mind to top after qualifying in second place. Unfortunately, this haste let him down when his foot popped from a good toehook at the same time as his hand hovered indecisively between two holds as he misread the sequence. Perhaps, despite his wealth of experience, climbing in only one Lead World Cup this year left him underprepared for the pressures of a World Championship final? Bailey, Jenft, Yurikusa and Lee all climbed higher on the route, but not high enough to threaten a podium. Megos climbed relatively early and didn't look thrilled with his 40 score, making little impression on the upper part of the route. However, he was delighted to find himself in third place after others started to pop off the route randomly. Sorato Anraku lived up to his hype by climbing eight moves past Megos, again showing his freakish talent and claiming a second place to go with his fourth in Boulder. Much-decorated veteran Jakob Schubert took yet another World Championship gold by a mere plus over Anraku. He looked happy but not ecstatic as he lowered down, he'd arguably rested for too long lower on the route and was forced to rush on the headwall as he timed out. Without a top he had left room to be well-beaten by the top qualifiers Ondra and Roberts coming after. As each of those two fell due to errors his victory became apparent and he looked happy to share the podium with his fellow veteran Alex Megos and the Japanese prodigy exactly half his age.
Speed
Speed is a dramatic format and, for the elite athletes, one of the shortest duration human sporting activities. The format of the competitions can be cruel, with the head-to-head eliminator structure mercilessly punishing the smallest mistake. So it was in Bern, where just two tickets to the Olympics were available for each gender. Making the final and securing a ticket seemed an even greater priority than a World Championship medal. Jinbao Long (CHN) had an outstanding competition, setting a PB time and making the final, only for him to then false start in the final and hand victory to Matteo Zurloni of Italy. Third went to Rahmad Adi Mulyoino (INA) after Rishat Khaibullin had a major slip in the climb-off.
The women's was equally dramatic, when Aleksandra Miroslaw (POL)—fastest qualifier, strong favourite and winner of three Speed World Cup events this year—had a major slip in the semi-final against Emma Hunt (USA) that denied her both a World Championship and an Olympic ticket. She had to settle for third, when she beat off compatriot Aleksandra Kalucka. In the final, Hunt was no match for Indonesian sensation Desak Made Rita Kusuma Dewi, who took her first World Championship gold medal.
New Zealand had athletes in both categories, with Julian David and Flynn Chisholm finishing 62nd and 69th respectively. In the women's, Sarah Tetzlaff scraped under the nine-second mark to finish 44th, with Abbey Gebert 47th and Jorja Rangi 54th.
Combined
The men's and women's Combined events came at the end of a long competition and the more successful an athlete had been earlier in the World Championships, the more likely they were to be exhausted, with Bouldering and Lead having qualification, semi-final and final rounds. For those who had done well enough to earn an exclusive place in the Combined semi-finals (just 20 available for men and women), there was a chance at redemption if they'd fallen short in Boulder or Lead, as well as the tantalising prospect of an Olympic ticket for those that earned a podium place. The pressure and fatigue clearly played a part in the semi-final round, with just the top eight going through to the final.
Colin Duffy (USA) had a poor World Championships by his own standards and just scraped into the Combined field in 20th place. He made up for it in spades, climbing well in both disciplines to finish third in the semi, behind the indefatigable Sorato Anraku (JPN) and Toby Roberts (UK). In the final, Duffy again climbed well to score 84.7 in the bouldering, beaten by a few attempts by Anraku (84) as well as Tomoa Narasaki (JPN) who was brilliant for a 99.7 and surprise package Jakob Schubert (AUT) who finished with 99.6. With the Lead to come, Schubert was well-placed to win given his gold medal in that discipline earlier, but for the other athletes the prospect of climbers as well-credentialed as Adam Ondra (CZE) lurking just a few points behind was surely nerve-wracking. The Lead route was fierce and a stopper move at 57 did in bouldering specialists Narasaki and Korea's Dohyun Lee. Despite Narasaki's excellent Bouldering score, a combined total of 156.7 didn't give him the impossible to beat 100 point buffer he would have wanted over Ondra, Roberts, Anraku and others still to climb. Colin Duffy was again excellent on the Lead route, setting a high point of 76 for the lead and a four point margin over Narasaki. Schubert beat his mark to score an 84 and a combined total of 183.6, but could still be overtaken by a top from Ondra and Anraku. When Ondra also came unstuck, prematurely you would have to say, at the 57 point mark, it confirmed a podium place and an Olympic ticket for the ecstatic Schubert. More drama followed as Roberts fell short of Duffy's mark on the lead route, scoring only a 64.1 and confirming an Olympic place for the bewildered looking American. Narasaki was unexpectedly clinging to third, but with the prodigy Anraku still to come he seemed destined to finish in fourth—a place even crueller than usual, given it missed both a medal and an Olympic ticket. But when Anraku unexpectedly fell at the point as Roberts, Narasaki held on to third by a tiny margin and immediatly rushed to the crowd to celebrate with his wife Akiyo Noguchi (who won bronze at the Tokyo games, where Narasaki missed out on a medal). Schubert and Duffy, who were already celebrating their Olympic tickets, seemed to belatedly realise they had also won gold and silver World Championship medals, the double for Schubert particularly impressive.
A day earlier, the women's final was equally dramatic. Contenders Natalia Grossman (USA) and Chaeyun Seo (KOR) both missed the final after finishing 9th and 10th in the semi. While the expected Janja Garnbret (SLO) victory parade still looked on the cards, she'd lost her composure in the Bouldering portion of the semi-final after appearing to hit her head on her own knee in a fall and then failing to top a problem that had already been topped by another athlete (which anyone who follows these competitions knows is almost unheard of). In the final, Garnbret looked back on her game and scored 84.9 in the Boulder, well ahead of the other athletes. Like her compatriot Jakob Schubert, Jessica Pilz of Austria had an unusually good Bouldering round, finishing third with 69. She trailled Brooke Raboutou (USA) by less than a point and was ahead of Bouldering specialists Oriane Bertone (FRA) and Miho Nonaka (JPN) with her strongest discipline still to come. The Women's Lead route was an old-school set, with pure resistance climbing on crimps challenging those with anything short of the very best levels of endurance. Veteran Jain Kim (KOR) has no shortage of endurance, or experience on these routes, and despite a very low Boulder score of 14.1 took a good lead with a near-top for a score of 92.1. This set showed no mercy on the Boulder specialists, with Nonaka and Bertone both failing relatively low on the 39.1 mark. Pilz had no such qualms, climbing high on the route for an 88.1 and a solid lead. Of course, nobody was going to beat Janja Garnbret, who despite not winning the Lead is still arguably the favourite in both formats. she matched Kim's 92.1 high point to take an unassailable lead, the gold medal and an Olympic ticket, as if those were ever in doubt. With the result decided, there was still plenty of drama, as the endurance-styled route had caused trouble for Raboutou, scoring just 68 and below where you might expect her to get on a Lead route. This left her in third behind Garnbret and Pilz, with Ai Mori to climb last. While Raboutou showed the best consistency of the competition between disciplines, with her Boulder and Lead scores just 1.8 points apart from each other, Mori again struggled in Boulder, scoring a lowly 44.5. Nevertheless, Lead is her strength and if she could beat the high point of Kim and Garnbret to top the Lead route, she would leapfrog Raboutou and secure the bronze and an Olympic place. Mori climbed superbly on the route, barely looking pumped as she passed the high point, but then suddenly powered out just shy of the top. Confusion ensued as the live scoring updated and a stricken Raboutou realised she'd slipped to fourth, a place Ai Mori would have finished in if she'd climbed even one move less.
If this competition is a taste of what we're in for at the Olympics now that a sensible Combined format has arisen, we're in for an edge of the seat spectacle.
Paraclimbing
In the Paraclimbing portion of the event, New Zealand saw its best ever result in an IFSC event, when Rachel Maia climbed to third place in her AL-2 category. Congratulations Rachel.