IFSC World Cup Chamonix 2023
The french town of Chamonix, nestled under the Mont Blanc massif, is the most scenic stop on the IFSC World Cup calendar. As climbers competed in Speed and Lead on the outdoor walls in the town square, crowds gathered around and filled the streets, while the cameras constantly panned between the intimidatingly steep lead wall and the impressive glaciers hanging above town.
While the weather was fine for the event, a storm had rolled into town for the IFSC just prior to the event in the form of resignations submitted by the Medical and Antidoping Commission Chair, Eugen Burtscher (AUT) and member, Volker Schoeffl (GER). Combine this with recent statements by retiring athlete (and star guest commentator) Alannah Yip, as well as public statements from Janja Garnbret, the biggest star of competition climbing, and the IFSC have a real problem on their hands. It all relates to athlete welfare, namely biometric testing to ensure healthy weights of the athletes and 'to prevent and treat the root causes of Relative Energy Deficiency in Sport (RED-S)'. As we've seen athletes as young as 15 and 16 taking part in the majority of the dense schedule for boulder and lead events, this problem is hard to ignore as a follower of the sport.
As outlined by an IFSC statement on this issue, 'Early this year, transitory measures were also approved for the 2023 season, with the aim to involve National Federations monitoring their athletes (see link https://t.ly/z8JU).
However, differently from 2022, no screenings have been performed by the Medical Commission during the 2023 season, therefore the Board gave instructions that screening will be performed from this point on, under strict control of the IFSC.'
It should be noted that IFSC is now aligned with the International Olympic Committee (IOC) and from 2024, IFSC 'will adopt a holistic approach not based solely on BMI parameters, which alone are not sufficient to determine critical health condition.'
This is an issue in many sports, but climbers seem particularly susceptible, so it would be great to see IFSC take a pro-active position.
The event started with the Speed discipline, where New Zealand's athletes again took part. Julian David repeated his good form from Villars, again beating his own New Zealand record with a 5.80 second run, good enough for 39th. Flynn Chisholm also improved from Villars, finishing in 64th place. In the women's, Sarah Tetzlaff was half a second slower than Abby Gebert. They took 49th and 48th places.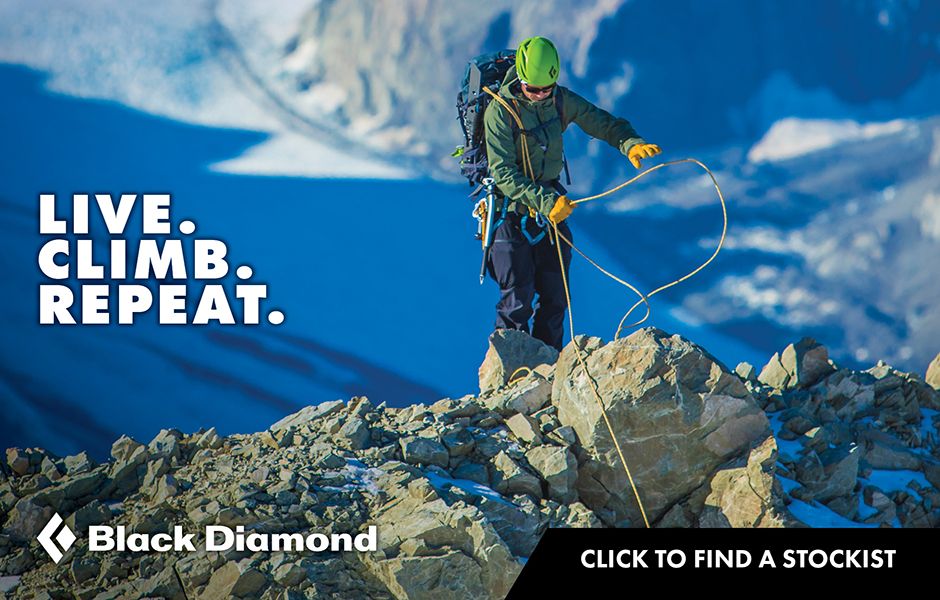 In the men's Lead event Alexander Megos (GER) again showed strong form, getting high on the route with a 46+. Young prodigy Sorato Anraku was the sole competitor from Japan in the final, a shocking outcome in itself given their general dominance of the men's competition (their other athletes finished 9th, 11th, 12th, 13th, 14th, 23rd and 26th in the semifinal, with Masahiro Higuchi scoring a lowly seven after being called down for missing a clip). Anraku climbed impressively nonetheless, converting the form that took him to the overall Boulder title in his first year at the elite level into great form on the lead wall. He climbed a few moves past Megos to score a 48. Sam Avezou (FRA) also showed great form towards the end of the Boulder season and was the sole home country competitor in the final, but used the crowd to his advantage to climb brilliantly to near the top, scoring 50. Toby Roberts (UK), climbing last, might have though Avezou topped, given the cheers from the crowd late in his attempt. Roberts, just 18, also took his maiden win on the Boulder season this year and showed he's a real threat in both disciplines (and potentially for the Olympics) as he climbed seemingly without trouble to top the route, stopping at Avezou's high point to wave to the crowd. After an 'oldies' podium of Schubert (32), Ondra (30) and Megos (29) at Villars, just a week later we had a 'youth' podium of Roberts (18), Avezou (22) and Anraku (16). An entertaining route with a good split between competitors means we must congratulate the routesetters on getting things right for the final in Chamonix.
The women's event, much like Villars, was not without controversy. With top performers like Janja Garnbret (SLO), Brooke Raboutou (USA) and Ai Morii (JPN) all missing, there was an opportunity for a different look to the podium. It was hard not to think this event was going to be between Jessica Pilz (AUT) and Chaeyun Seo (KOR), given their pedigree, strong form this year and weaker opposition. However, Pilz struggled with a mantle move at the angle change of the wall, which also did for Miho Nonaka (JPN). Her higher place in the semi gave Pilz fourth with a 37+.
Climbing last after a dominant display in the semi, it seemed like the gold was within Chaeyun Seo's (KOR) grasp. However, while resting on a jug mid-route, she made the mistake of clipping a long, brightly-coloured draw that was within reach but out of sequence. Realising her mistake, and without advancing her position on the wall, she unclipped this draw, clipped the previous one that was also within reach, and then again clipped the long draw. Despite climbing on to the next draw, she was eventually called down from the route and scored with a 22. This rule of immediate disqualification for missing a quickdraw is in place to stop climbers taking dangerous risks by missing clips. However, in this situation Seo did not advance from the position where she could clip both, and gained no advantage by taking the extra time to clip, unclip and then re-clip in sequence, nor did she endanger herself by climbing past a draw to where she could not clip it (behaviour we often see from climbers close to falling and high on the route). Even more vexing for spectators, IFSC commentator Matt Groom seemed completely clueless as to what had taken place, incorrectly surmising that Seo had forgotten to clip the draw and then manufacturing a story that it had later clipped itself to the rope. His lack of attention to detail and witless observations remain a problem for informed viewers and is perhaps the biggest obstacle to enjoyment of the otherwise great events.
Despite the anti-climax of Seo's last climber disqualification, Korea had their day, as former queen of women's competition climbing, Jain Kim, took a dominant victory. Kim retired in 2019 with an unprecedented 29 Lead World Cup gold medals. After the birth of her daughter, she returned to competition late last year with her eye on the Olympics. At Villars, she made her first final of the comeback, finishing 7th. This time around, she again climbed with her trademark smooth precision and grace to score a 43+, five holds past any other athlete. Second and third went to newcomer Nonoha Kume (JPN) and hometown favourite Helene Janicot (FRA), who both scored 38+.
Kim (34) was seen consoling Seo (19) immediately after the event, the Korean coaches surely ruing a rare opportunity to dominate a podium. With her victory, Jain Kim becomes the oldest woman to win a World Cup event, eclipsing a record set in 1995 by Robyn Erbesfield, the mother of Brooke Raboutou.