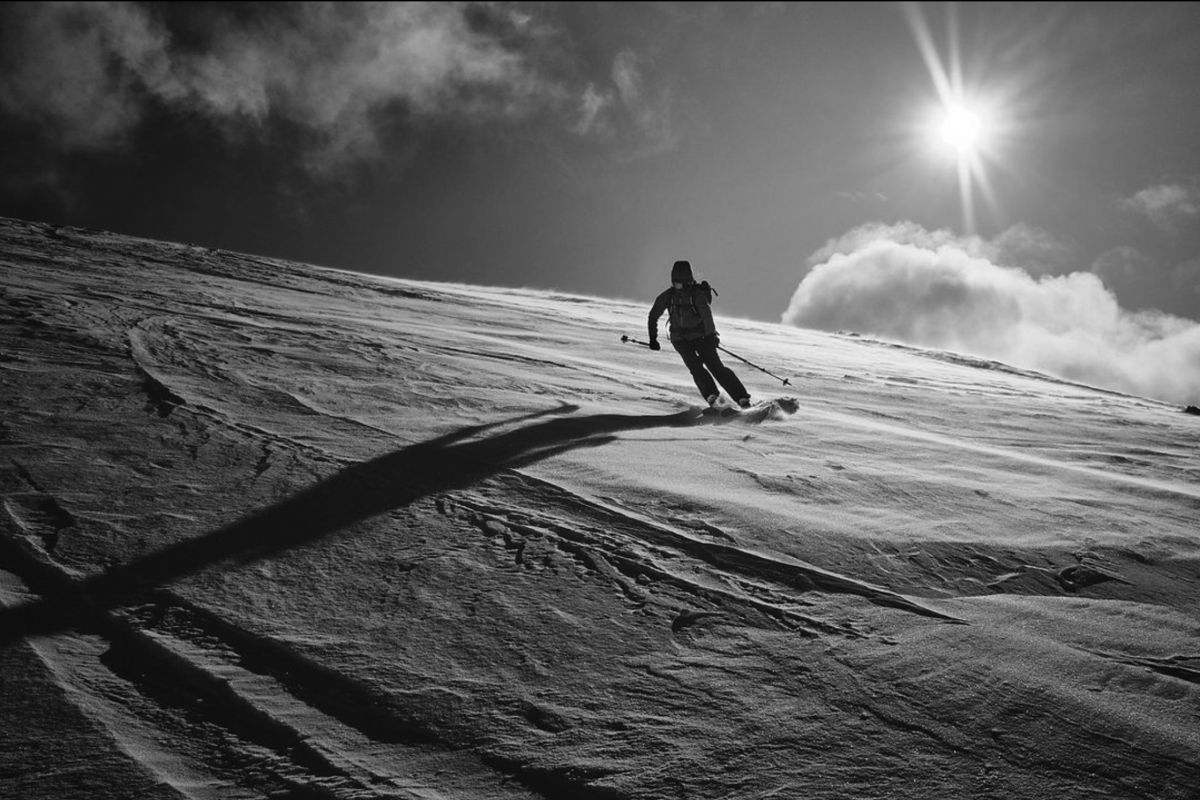 Elan Ripstick 94 W Ski Review
I have a terrible habit of falling in love and buying skis based on their top sheet graphic design. The first new skis I brought were a 106mm underfoot, 177cm long pair of K2 Coombacks. They had a beautiful drawing of the multicolored telepherique at La Grave on their top sheet and felt so light compared to any other ski I had owned before.
However, I am 167cm tall, weigh approximately 60kgs and they were just far too much ski for the intermediate skier I was at the time. Also, unfortunately, the top sheet wasn't going to improve my ski technique. I was encouraged to buy a pair of Dynastar Cham High Mountain 87mm underfoot 167cm in length by a mentor (and the best skier I have ever skied with) who could see how much I was battling on my oversized clown skis.
Luckily the top sheet was agreeable too—with the Aiguilles du Chamonix, where I was skiing at the time, immortalized under my boots. These skis taught me everything from touring kick turns, to negotiating no fall zones, to trying my best carve on piste. I adored them. I adored them so much that when I came back to New Zealand I realized if they were going to survive more than one season I was going to need an inbounds ski to try protect them from the constant threat of shark attacks.
This time I actually did a bit of research—the Volkl Secret seemed to get good reviews but I couldn't find a pair of the 92s anywhere. There was however this other brand … Elan? Which I had never heard of but the Ripstick 94W seemed to have good reviews and I do like the colour purple.
I am a bit ashamed now to admit I didn't know about Elan prior to buying these skis. Elan were responsible for taking skis from straight planks to the curved carving skis that all skis since have been based upon. They are made in Slovenia which is possibly my favourite country in Europe, and they are the last ski brand designed and 100% manufactured in the European Alps (according to their own website, at least). The Ripsticks are the first time Elan have really stepped outside their usual arena of on-piste or race carving skis—with these models aimed at the the Northern American market and West Coast skiers specifically.
My first run on the Ripsticks was a little underwhelming. They made turns. I stayed upright. I liked it. But I didn't really 'love' them out of the box. On piste they skied very similarly to my Dynastars, but I didn't magically start skiing like Candide Thovex on the first day of the season—which was of great disappointment.
However, I really started to notice the difference on a good snow day at Cardrona. It became suddenly obvious on my Dynastars, due to their light, narrow and touring-focused construction, I would always avoid riding through chop if I could. However, I could charge through a bit of chop on the Ripsticks and still come out the other side of it with both skis on and knees intact—what fun!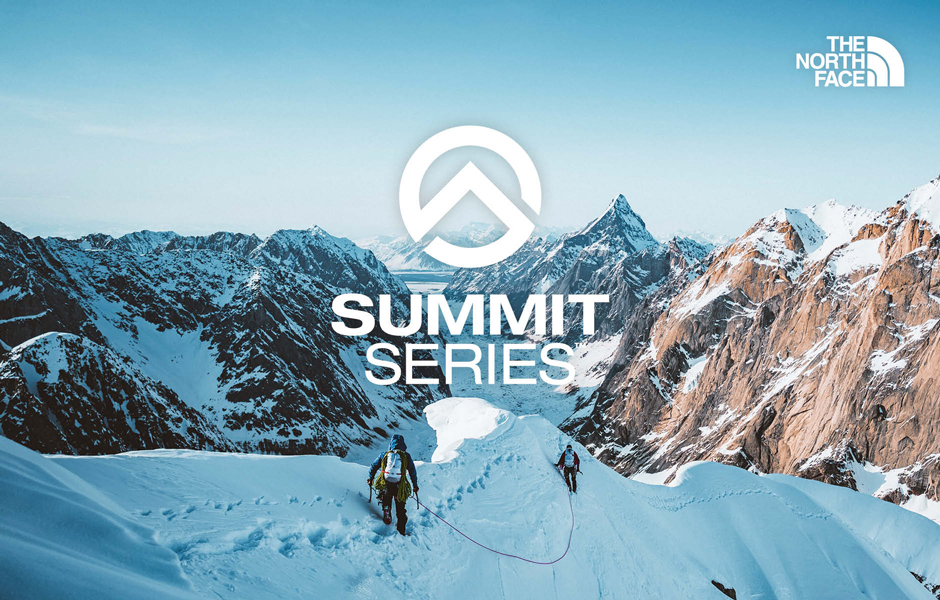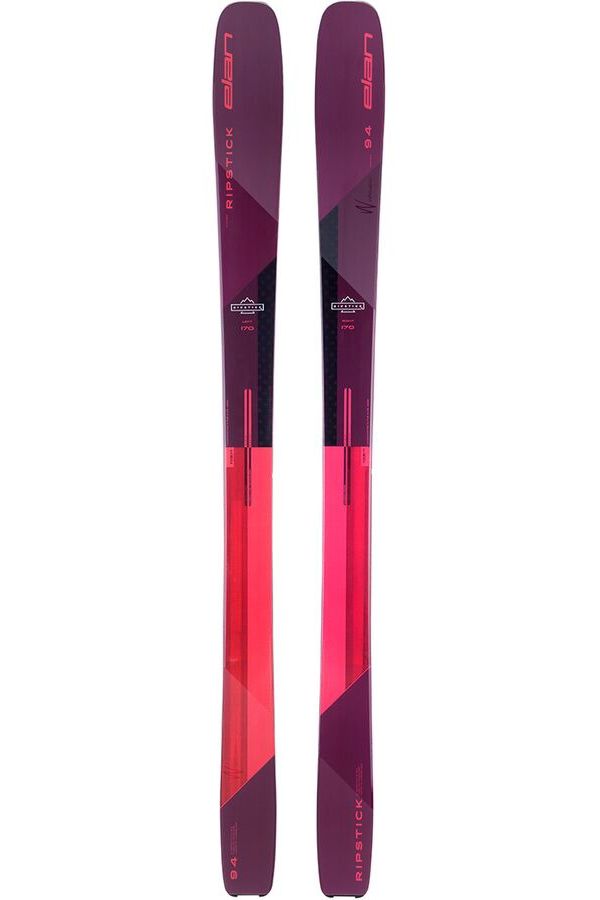 I liken skiing inbounds on touring skis to learning to mountain bike on a hardtail—because you feel every tree root and rock you try your best to take the smoothest line. You learn better line choice much quicker than on a full suspension rig that just crushes everything in its path. However, at some point it is nice to just relax and ski without having to be hyper-focused and reactive, especially at the resort when, on a good day in New Zealand, you are constantly riding through heavy chowder.
The other stand out difference was moguls. I have had some heinous experiences trying to descend steep icy moguls in Japan on oversized Coomback skis. Even on my Dynastars, I still tried to avoid them. However, on the Ripsticks—I literally charge towards mogul fields yelling 'ALLEZ RANCHO!' like an idiot, much to the dismay of my skiing buddies. Moguls are just so much fun on the Ripsticks. They turn so easy and so quickly you can just jump between bumps at relatively high speeds. This is on the 170cm version too, so +3cm on my height. I am extremely interested to tree-ski them at some point as I have also always struggled in the trees and generally avoided them, but think the Ripsticks could be a total riot in some tight trees. 
Oh and powder … Did I mention powder? I have skied knee deep powder on my Dynastars before and that was enjoyable but hard work. The Ripsticks however make light work of deep snow and allow playful and quick turns, which is my idea of heaven. No, they don't stay completely on the surface like 115s and you have to put in a little work to lighten the skis through the turn and keep the tips up, but for the depth of snow we get in New Zealand they seem more than capable for someone of my size and ability.
For reference, I am possibly the antithesis of Tom Hoyle when it comes to skiing—I laughed my way through his Renoun Citadel 106 review, but we really have very little in common when it comes to skiing style other than we both like skiing … a lot! While Tom charges in straight lines, I prefer to put record numbers of short turns into steep faces attempting to make each turn more perfect than the last. I am all about control, flow and much lower average speeds.
If you ski similarly to me, the Ripsticks are very forgiving so don't feel you have to be an expert skier to really make the most of these skis. They are designed to handle better at lower speeds than a lot of similar skis in their category. They are an excellent choice for intermediate to advanced skiers looking for a ski they won't grow out of in a hurry.
In the ultimate display of how much I have grown to love the Ripsticks, I, with a heavy heart, sold my beloved Dyanstars to finance a new pair of Ripstick 102s for next season's inbounds skiing and I am turning my 94s into touring skis. They will still only weigh 3700g with ATK pin bindings—the same weight as my Dynastar set up. For the minimalists out there looking for a one ski quiver, it's hard to look past the weight, performance, and fun of the Elan Ripstick 94Ws.
Unfortunately, there is no distributor for Elan in New Zealand. This makes them more difficult to come by and no chance to try before you buy at a demo day. Fortunately, some savvy online shopping should see you pick them up for NZ$1000 or less. A bargain compared to local prices for similar skis. Another benefit of the Ripsticks relative obscurity in New Zealand is you'll be one of the only ones rocking their beautiful top sheet around the resort—I'll see you out there!
Review by Felicity Thomas