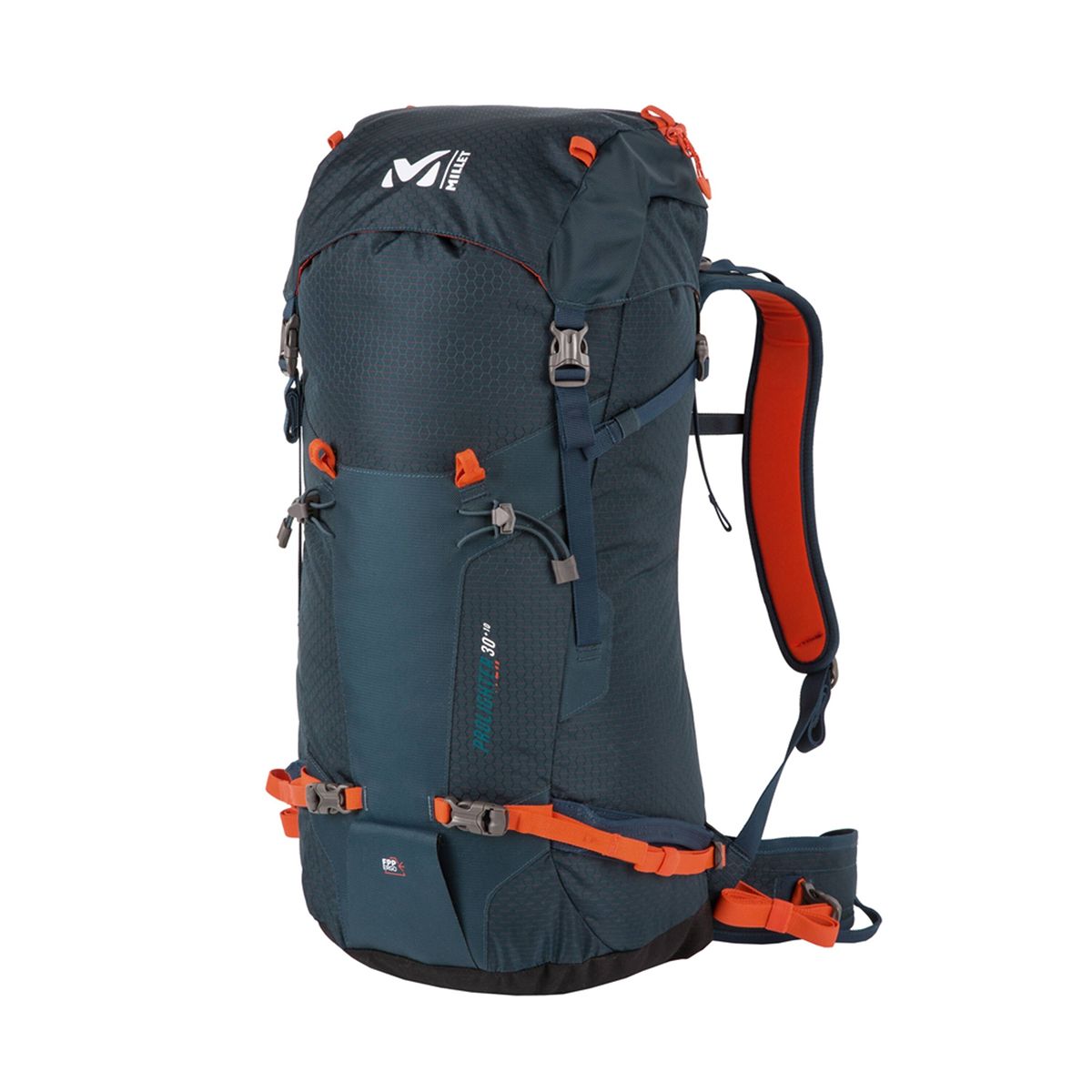 Millet Prolighter 30+10
I have a problem. I find it difficult to say no to a good-looking 30 litre pack. At current count, I have four … But the one I reach for the most is my Millet Prolighter 30+10. For those of you not familiar with Millet; Millet is a premier French gear company that makes everything from rock shoes to ropes. They've been making backpacks for outdoor pursuits since 1921. So they know a thing or two about packs …
The Prolighter series comes in a number of different sizes, from 22L to 60L, all aimed at alpine climbers. The modus operandi of the Prolighter Series is classic designs with technical features in a relatively-lightweight package that does all the things you want a mountain pack to do. I've also had more positive comments on this pack than any other I've owned. Almost every time I'm out with it someone says, 'That's a nice looking pack, what is it?' Funnily enough, the first time I saw one was on the back of another climber and I was struck by the clean lines, practical features and I said the same thing! Then I went out and bought one.
Just to get something out of the way: the +10 in the name is a bit of a misnomer—there isn't really an 'overflow' or spindrift collar to give you extra room like you would expect from the name. I assume the extra 10L is simply where the drawcord closure is? In any case, this is about a 35L pack.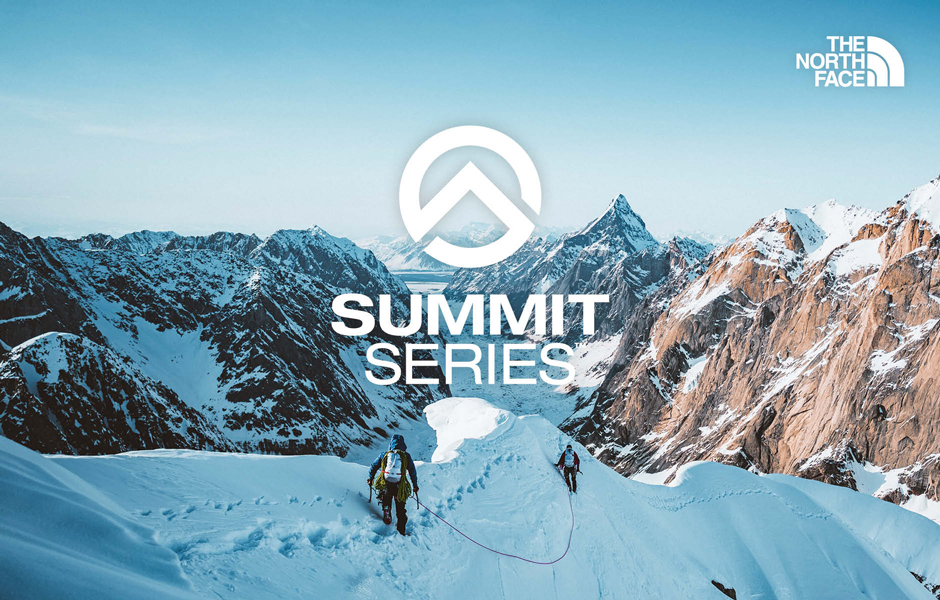 I like this size because it's the right size for day plus missions where I may need to spend one night out and still climb with it, but not so big that a single day mission is impractical. In the winter, it's just the right size for a day of ice/trad mixed. At 1020g, this is solidly in the middle of the pack in terms of 35L alpine backpacks. Light enough (and you can save a few grams by removing the hip belt) that it's not going to weigh you down, but heavy enough to have a real frame, hipbelt and fabrics durable enough to not get thrashed on your first trip. Speaking of the frame, it is supposed to be removable but I can't figure out how to do it without a knife. The frame is essentially two rods in an X-shape—enough support for a 40L load, but not substantial enough to load up with sacks of concrete. I can't say I've ever really wanted to remove the frame like I do with other packs, so this hasn't been an issue. The pack is narrow enough that you don't hit it when swinging your arms around, and compact enough that you don't usually hit your head on the lid when wearing a helmet.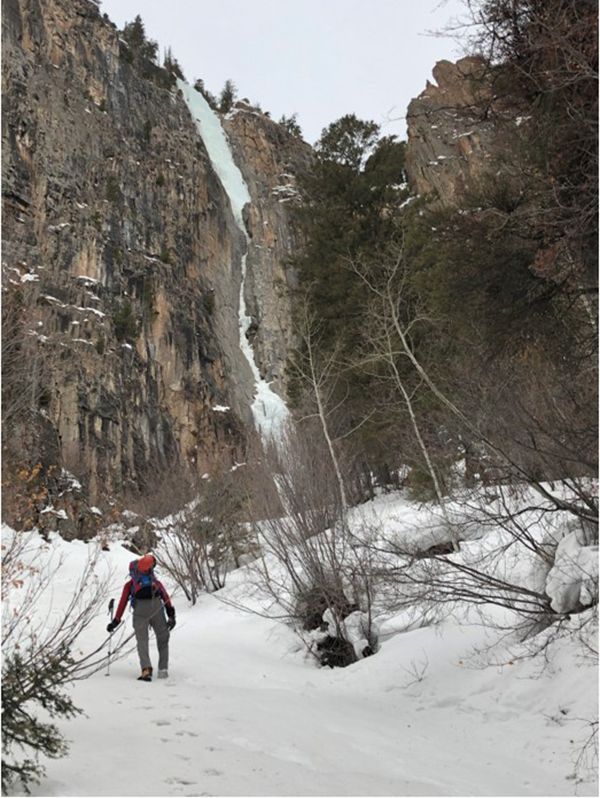 The hip belt is not overly plush, but is just supportive enough for the loads you'd expect to carry without being so big that you can't have full range of motion of your legs. There are gear loops and slots for racking carabiners on each side.
I often find that lighter packs make compromises to save weight that make them more fiddly to use. Not the Prolighter—everything is easy. The tool pocket at the front is deep and secure. The floating lid has two easy to use buckles and two ladder lock buckles, but is not removable. It does, however, tuck into the main body of the pack when you want to stow it away. The lid floats high enough that a fully stuffed pack can accommodate a rope underneath the lid and secure it with the dedicated rope strap and the two buckled top compression straps. Like many European packs, there is no dedicated place to put your crampons on the outside, but with some creativity you can if you insist. There's a water bladder pouch and tube port, three-point hauling system, modern tool attachment system—basically all the features you would expect from a good alpine pack. Except a whistle on the sternum strap …
Of all my 30ish litre packs, this is by far the best all-rounder. It carries well, climbs well, has easy to use features and looks good. I even use it as a carry on when travelling. I've also used it for most of my ski mountaineering missions as it also skis well—better than my other packs (except my air bag ski pack—I forgot to count that one earlier!)—can carry skis in an A-Frame or diagonally with the help of some Voile ski straps. You could probably also carry them vertically, but I haven't done this. I've had this pack for a few years now and it's still going strong and I expect it to last for many more years. It's just a great pack.
4.5 Stars
By Graham Johnston