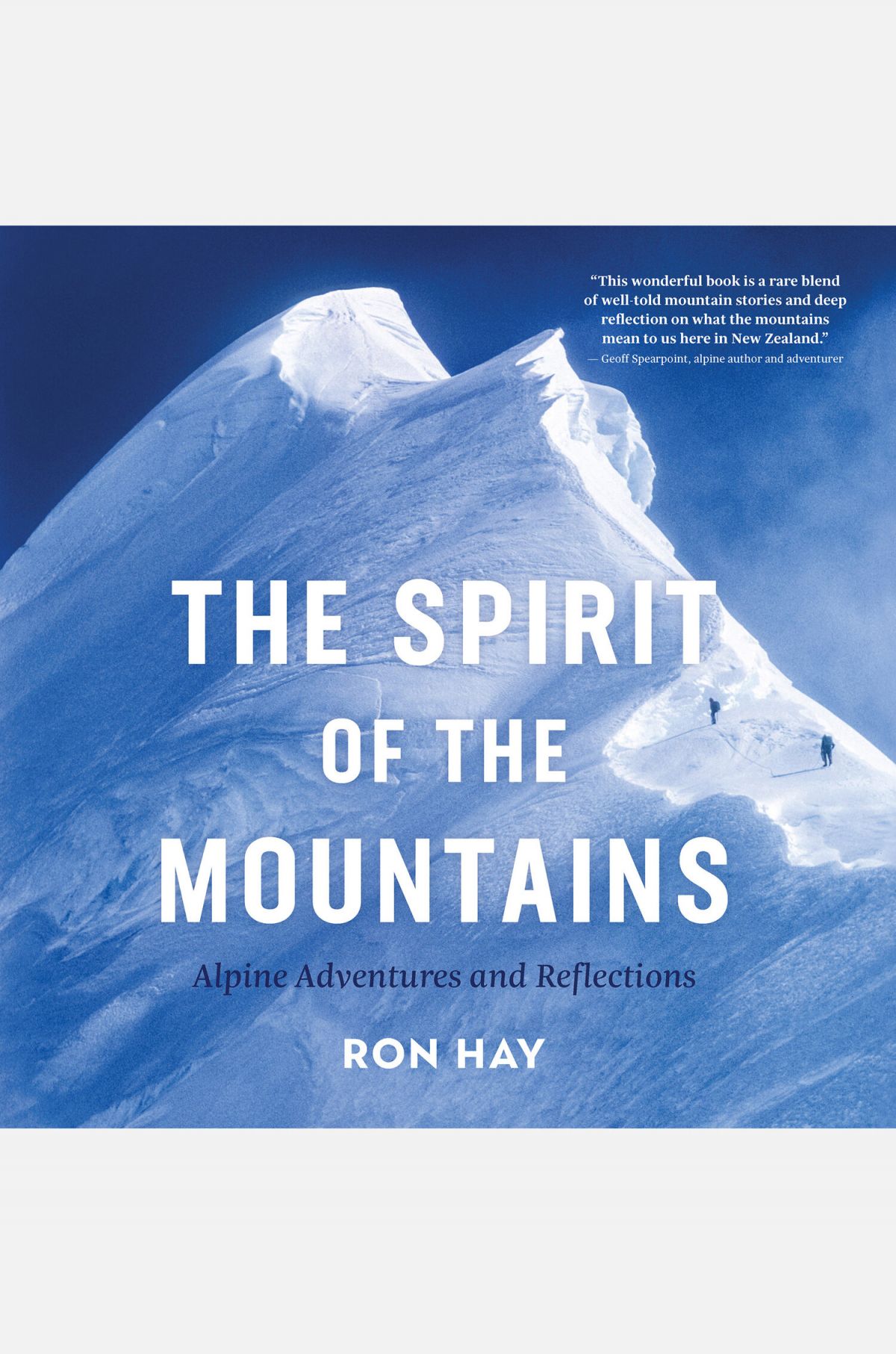 The Spirit Of The Mountains by Ron Hay
The Spirit of the Mountains - Alpine Adventures and Reflections
by Ron Hay
Mary Egan Publishing, 2021
Hardback, 165 pages
Review by Grant Hunter
Ron's title clearly signals his intentions. Mountains and adventures, and reflections, values and spiritualism. Phew. It can be a tough assignment integrating these strands, one penalty of trying too hard is that effort can seem contrived.
I'm uncertain of his initial thinking about writing this book, whether to relate mountain adventures, or to use these experiences to evaluate and share some life views. The two perspectives are well enough integrated and balanced for me to think they grew up hand in hand, an approach that seems consistent with what I've learned of Ron's life views.
Ron draws from his lifetime of mountain adventures, from tramping excursions with family and friends, through to more technically demanding climbs, the sort of mix many of us would cherish. He writes well. Individually and collectively, the stories are very readable and relatable. The photographs likewise, more on them later. He's made them easy and pleasurable for us to share.
But the stories are just a start. He's connected them back to how they've made him feel and what he values and believes. He explores links between human experiences and the wider natural world.
Ron draws heavily from international writers well-recognised for their thoughtful takes on mountains, adventure and nature, to help achieve his ends, the likes of Robert Macfarlane, Barry Lopez, HD Thoreau and Francis Younghusband. Kiwis he calls on include Philip Temple, James K Baxter and Mike Gill. He deploys them not only to help shape and explain his own responses, but to give an international context to how we might 'see' New Zealand mountains beyond the simply visual.
Ron has not grouped his stories by a usual chronology of his five-decade mountain career, or geography, or the physical experience (e.g. tramping, climbing, family camping). He's challenged himself by taking a more thoughtful and reflective approach, opening up his own mind and, one expects, the minds of many readers. And he's applied it unrelentingly, from emphasis in Chapter 1 on the 'Captivation' of mountains through to the final wrapping-up reflections on 'Gifts and Glory'.
Part One of the book addresses the 'Allure of the Mountains', with chapters dedicated to physical and emotive calls of adventure, beauty, wildness, remoteness, the notion of service to others, and more.
One of Ron's 'calls of adventure' was an engaging father-daughter bonding on Otago's Pikirakatahi/Mt Earnslaw, a return after three aborted attempts for him 30 years earlier to an Otago mountain that demanded respect. Dubbed this time as 'Mt Doddle' by a motivational friend, it turned out to be anything but. But daughter and dad shared aspects of the lead toward a successful climb.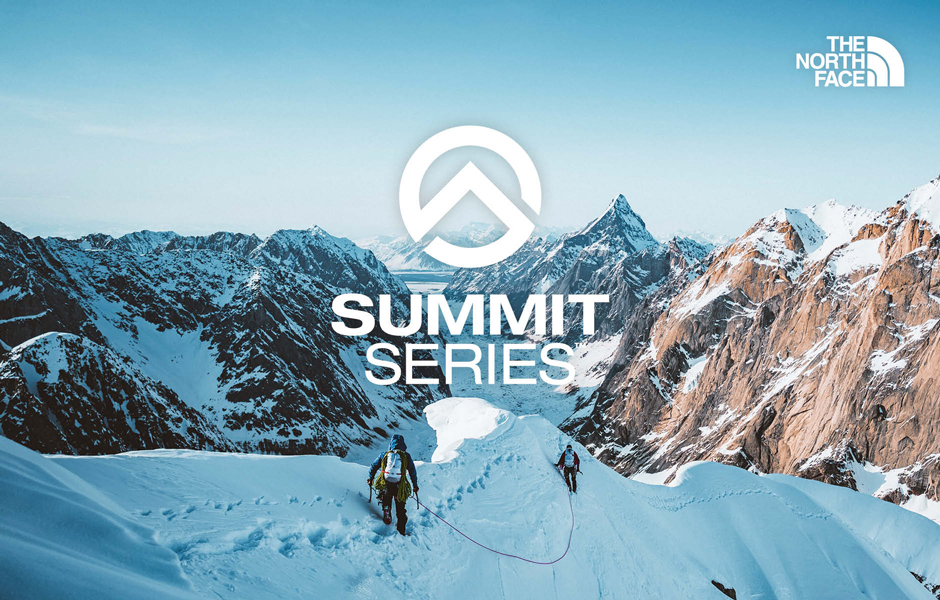 In singling out the Aspiring area to express his 'call of beauty', Ron thoughtfully discusses nuances of this versus other areas such as Aoraki/Mt Cook ('impresses more with its grandeur than its beauty' and Arthur's Pass '… a more homely feel'). For 'call of wildness', Ron chooses a trip with friends around the Five Passes, a five-six day tramping circuit in western Otago, and another trip not so far beyond exposes a call of remoteness. He draws vertical peaks together with deep friendships on serious yet disparate peaks such as Mt Tasman (Aoraki/Mt Cook NP) and Sabre Peak (Fiordland).
Ron writes as much about the people he's shared them with as the mountains per se. In 'call of service', he's overtly acknowledged that while the pursuit of mountains is often selfish, there's also great reward in introducing others to the mountain way of life. At university and in early teaching years, he led extended youth adventure camps in the valleys beyond Lake Wakatipu. He celebrates the selflessness of fellow leaders who passed on skills to youngsters, and the qualities of relationships that built up, on tramps and entry-level climbs, as well as tent loads of ill youths.
The shorter Part 2 redirects the emotional responses into the 'Mystery and Meaning' of mountains. While personal experience, including a touching musing on mortality, still underpins these final chapters, greater reliance is on re-interpreting what well-established writers have to say. It seems more piecemeal, perhaps a mopping-up of residual material, as well as wrapping things up.
Ron finishes by appreciating the benefits of the timing of his decades in the mountains—a sparser time then, with reasonable access, functional huts, and unbounded choices, without the trappings (my term, not his) of current trends and practices. It's a timing I deeply appreciate as well. He asks that future generations be thoughtful in their attitudes to mountain lands and protecting them. 
More mundane, but still sensory, the book is a nicely laid out and high quality production. Prevalent soft blues, even in chapter headings, and colour cast in the photographs, help the ambience. The photographs have an historical sense about them, not confused with saturated, sharpened, larger-than-life productions that sweep us off our feet. Am I getting carried away here, or does the silk-smooth feel of the cover and paper add to the effect? 
Yes, Ron's taken a bold approach, and he's pulled it off rather well. He offers a well-integrated and stimulating mix, from which readers can dwell as they see fit more on the engaging adventure stories and photographs, or on the reflective implications of mountain experience, or more ideally, enjoy the full measure of the balance he offers. Those taking the latter approach may find themselves further rewarded by motivating a deeper awareness of their own surroundings.
Ron Hay's The Spirit of the Mountains was supported in its publication by a grant from NZAC's D.O.W. Hall Fund.