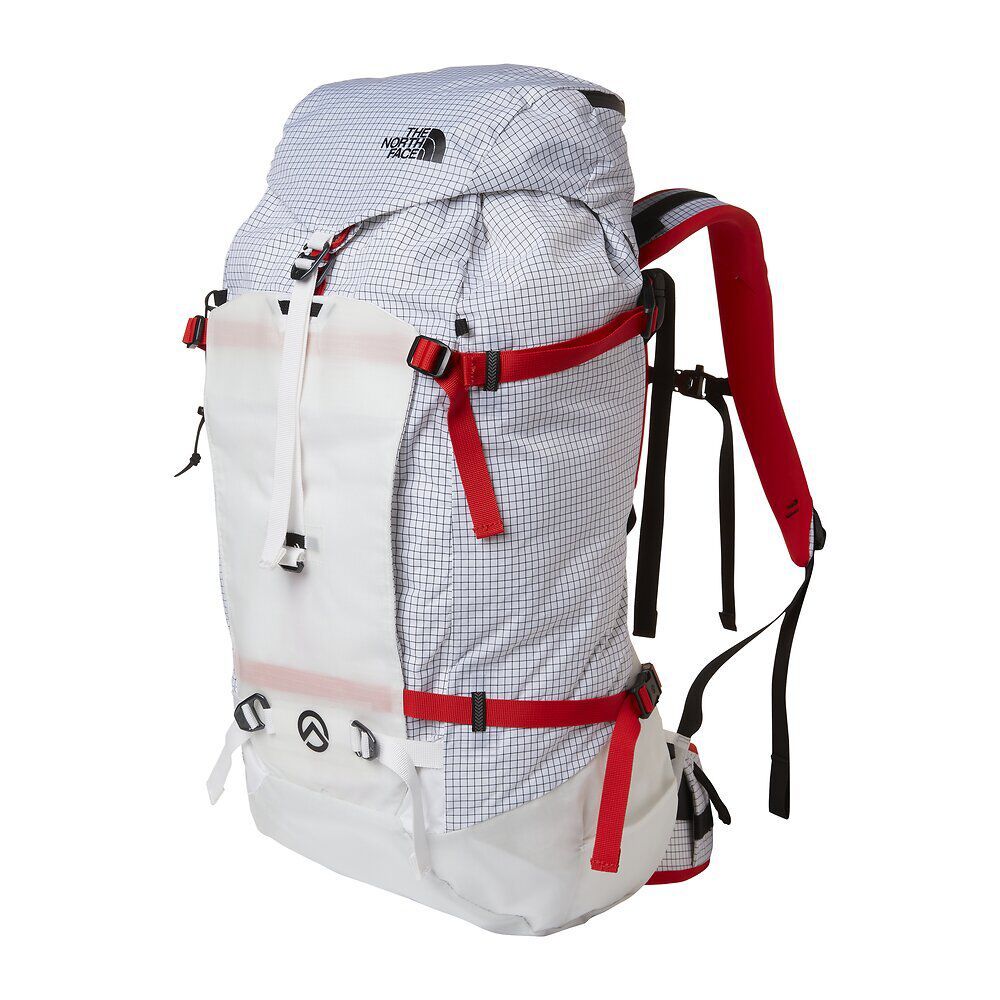 TNF Cobra 65 Pack
Choosing the right pack for any given adventure is always a matter of compromise. Do I need to carry a heavier pack to have the capacity for everything I need? Or, can I carry a smaller, lighter pack and get away with less? The less you are carrying, the faster you travel, the more ground you cover and the less gear you potentially need. But there is a minimum amount of kit it is sensible to have with you if you are travelling on a glacier, ski touring or encountering steep snow/ice. Different people seem to find a different sweet spot in terms of reliable pack size, while in the past I've often felt like whatever range of packs I own, I always want one slightly bigger or smaller for my planned adventure. Using The North Face's redesigned Cobra 65 pack over the winter has left me unusually content—it's size, weight and carrying capacity seem to fit into a useful combination of being big enough for an overnight mission, without being so big that it isn't the pack you want on your back for the summit push (or the ski descent).
The Cobra has been around in TNF's range for a while. But the newest version is, by their own description 'lighter and sleeker'. In comparison to my large capacity pack, a Gregory Baltoro 85, the Cobra seems like much less pack, more so than the 20L capacity difference would suggest. If I didn't know the capacities, my guess based on its appearance and weight would be that it was closer in capacity to my 35L ski-touring pack, than the big Gregory. At just 1650grams, the Cobra is noticeably light. While the outside is indeed sleek and not overly-adorned with straps, zips and flaps, it is still a very well-featured technical pack. It has clever storage for two ice axes, where the picks are hidden away to avoid snagging your clothes, your partners or other items when they are packed in the car. It has a gear loop on one side of the pre-shaped hip belt, with a small zip pouch on the other side which will take small electronics like a camera, InReach or (more importantly) for rapid-access snacks. There's technical pack standards like a hydration sleeve, floating lid and side compression straps with base pockets that serve for stowing snow stakes or A-frame carrying skis. My favourite feature is the 'stuff-it' expansion sleeve. Like the base of the pack, this is constructed out of tougher material and is great for stowing sharp crampons, rapid deploying items like avy kit, or for just stuffing in a shell or down jacket that you might need to take on or off multiple times throughout your day. Being able to do this without having to dive into the internals of the pack just adds that bit more convenience.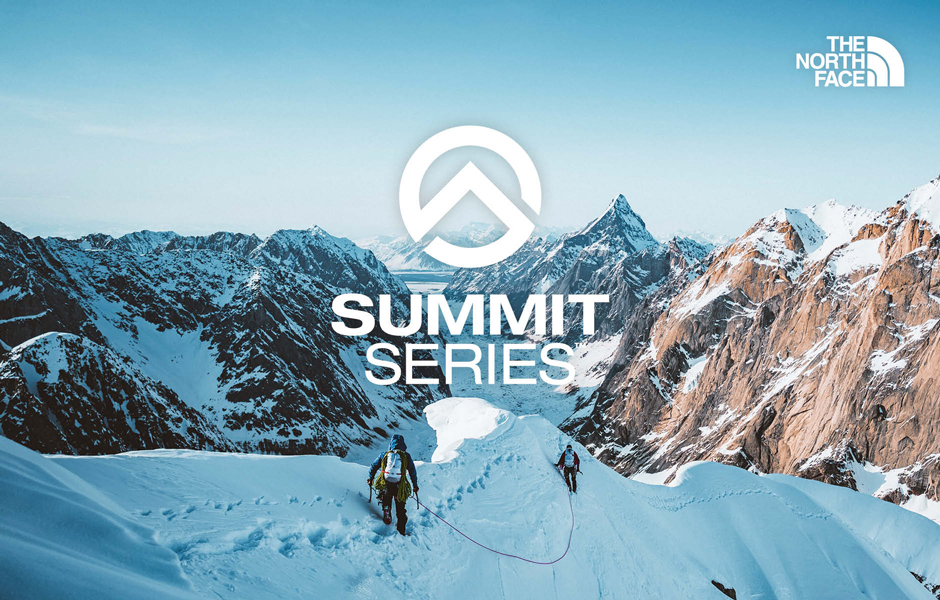 The rest of the pack is very simple. It is a single large compartment with top access, a lid with outside and inside stowage and a standard harness arrangement of shoulder straps, hip belt and chest strap (with whistle). The fabric of the main compartment is semi-translucent. If you are very organised and use colour-coded stuff sacks or something similar, this is useful for finding the right bit of gear in the main compartment as quickly as possible. I'm not that organised and think about the trade-off in terms of how the white/translucent colour is going to show dirt. But at the end of the day, it isn't how the pack looks, it is how it performs and what you can do with it.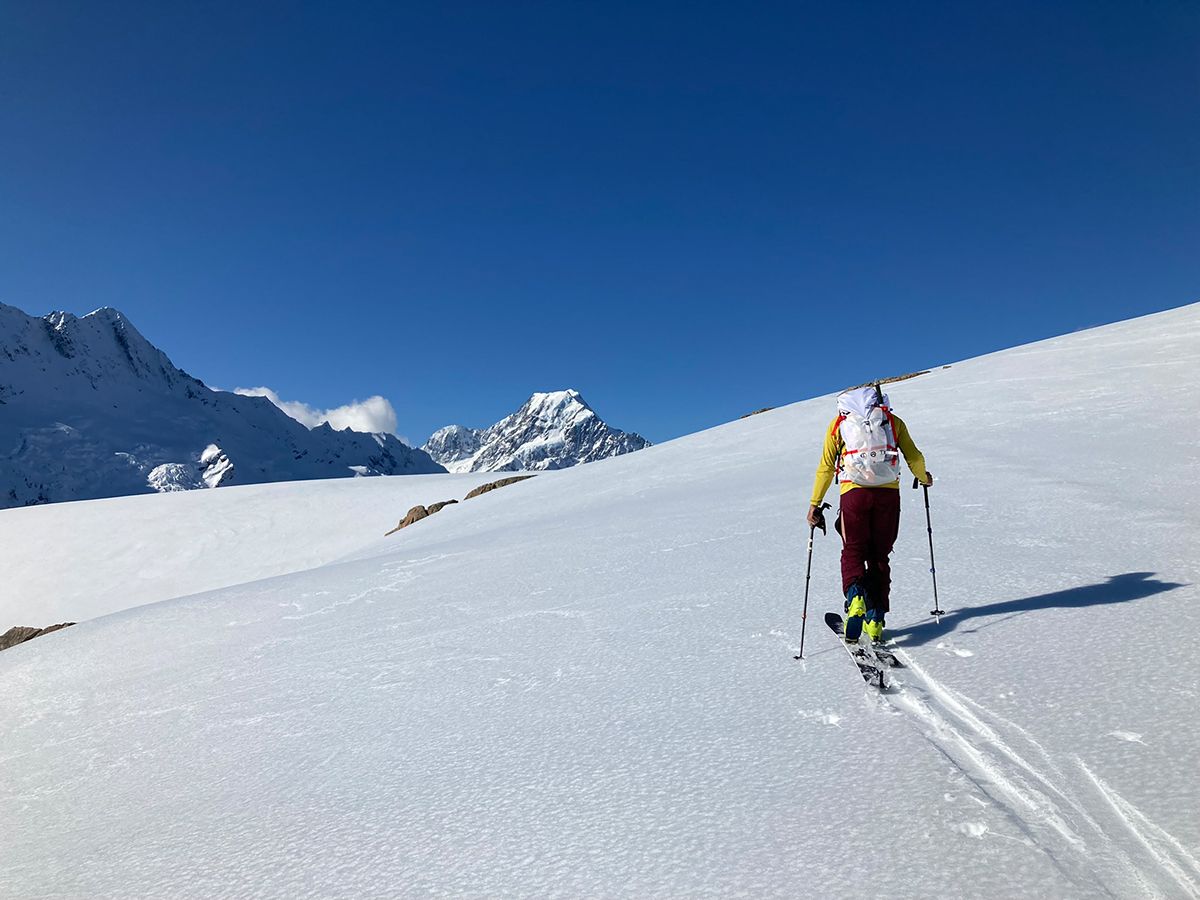 Early in the winter, I took a trip up to Brewster Hut with the intention of skiing Mt Brewster and Mt Armstrong. With three days away and the potential for very cold temperatures, plus gear for ski-mountaineering, I decided to take my 85L pack. It's substantial harness system made carrying a big load on the approach relatively comfortable. Of course, I didn't want a pack that big for the active days on the peaks, so pack-ception ensued. I put my smaller ski touring pack inside the big one on the approach. While this works, it just means more total weight is carried on the trip and lacks the thrill of efficiency. You inevitably squeeze in some items you don't need or use, because there is room and 'just in case'. Conditions on that trip didn't eventuate, and when I returned later in the season I had a better idea of what I did and didn't need. Being slow and heavy I'm not suitably qualified to be part of the fast and light crowd, but I was able to fit everything I needed in the Cobra 65 for the approach and it was small and light enough to serve double duty as the day pack with only a partial load. The harness isn't quite as comfortable as on a big, load carrying pack, but for an overnight trip with extra gear and the extra load of A-framed skis and boots etc, it was impressively comfortable. I think you'd have to be packing it with some seriously dense equipment for the capacity to overload the harness, so I think the compromises have been made in all the right places on this one.
For those who travel a little more lightly, the Phantom 50 is a smaller capacity, even lighter pack that shares many of the same features. For some people, this pack being 500g lighter will make all the difference and they don't need the extra capacity. For me, the extra convenience of the floating lid and external stuff sleeve combined with the way it cinches down into the feel of a smaller pack on your back when only carrying a partial load means the Cobra is likely the only pack I'll need between a small day pack and a large capacity pack for extended adventures. Highly recommended.
-Tom Hoyle