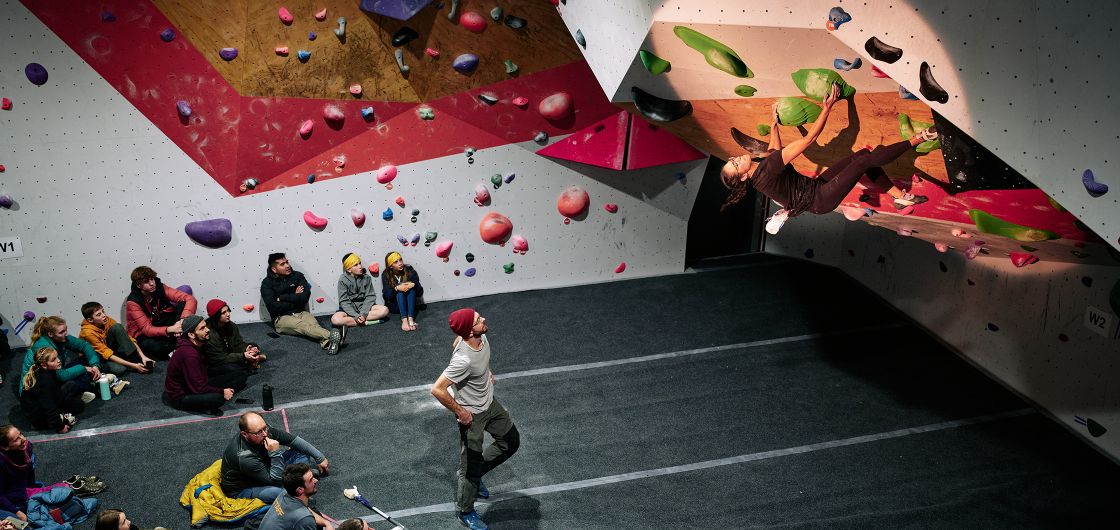 National Indoor Bouldering Series Round Three
With the race for the overall series titles hotting up after Round Two, Saturday saw Round Three of NIBS take place at the new Resistance Climbing wall in Dunedin. This is the first time Dunedin has hosted a NIBS event and the new facility, built by one of the series sponsors Uprising Industries, was a great venue for the local hopefuls to pit their skills against the challenges conjured by the routesetters. All three qualifying rounds again booked out, just as in the previous rounds and showing that this format of event is in high demand everywhere.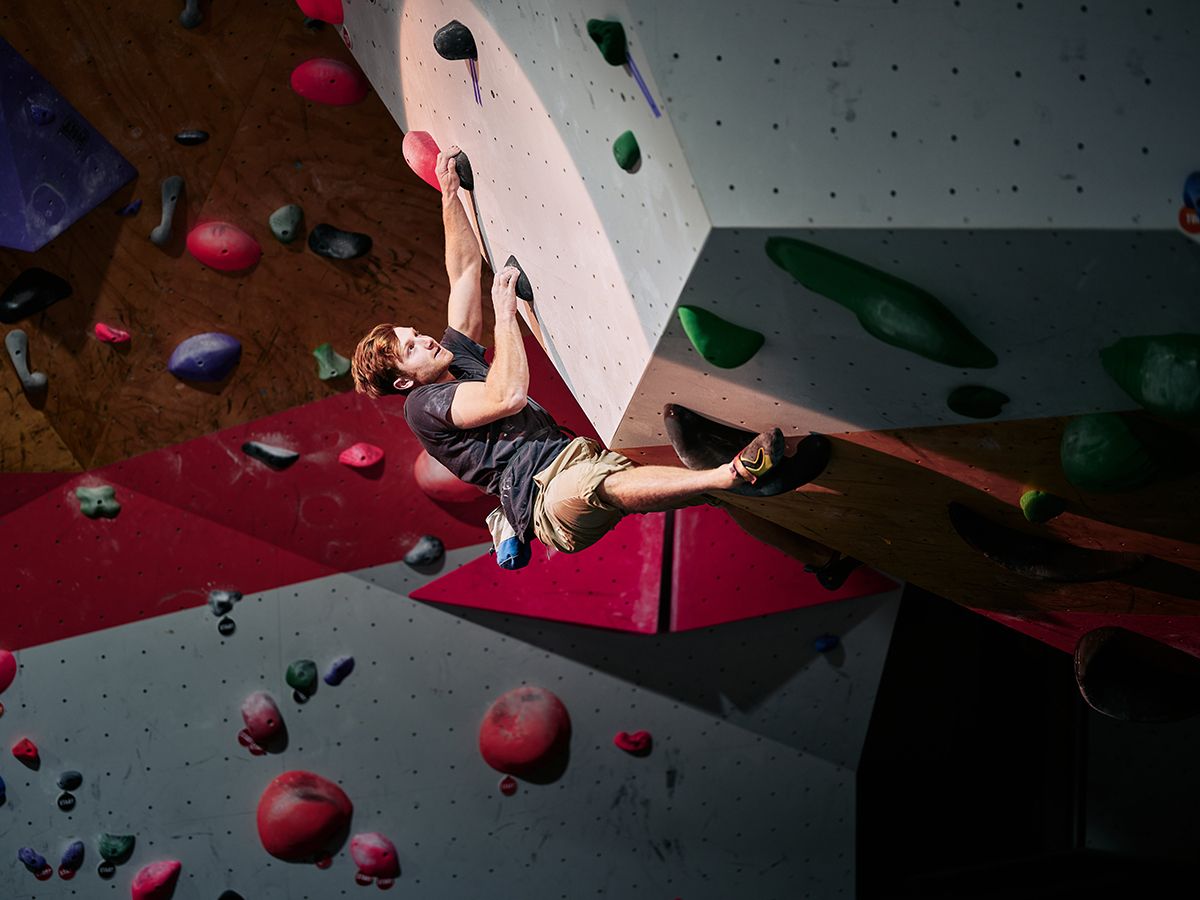 With three men climbing all of the hardest (black) category problems in one of the qualifying rounds alone, it was clear that the standard was high for this comp, with hotshots from out-of-town emerging to try and add to their series points. That likely meant that numbers of attempts would be crucial on the three finals problems and any small mistake might be the difference between being on the podium or not.
Oskar Wolff, who had travelled down from the Kapiti Coast, qualified in first place but looked to be out of the running early when he repeatedly fell from the final moves of problem one. He missed a crucial heel hook which had granted tops to the other finalists, including several flashes.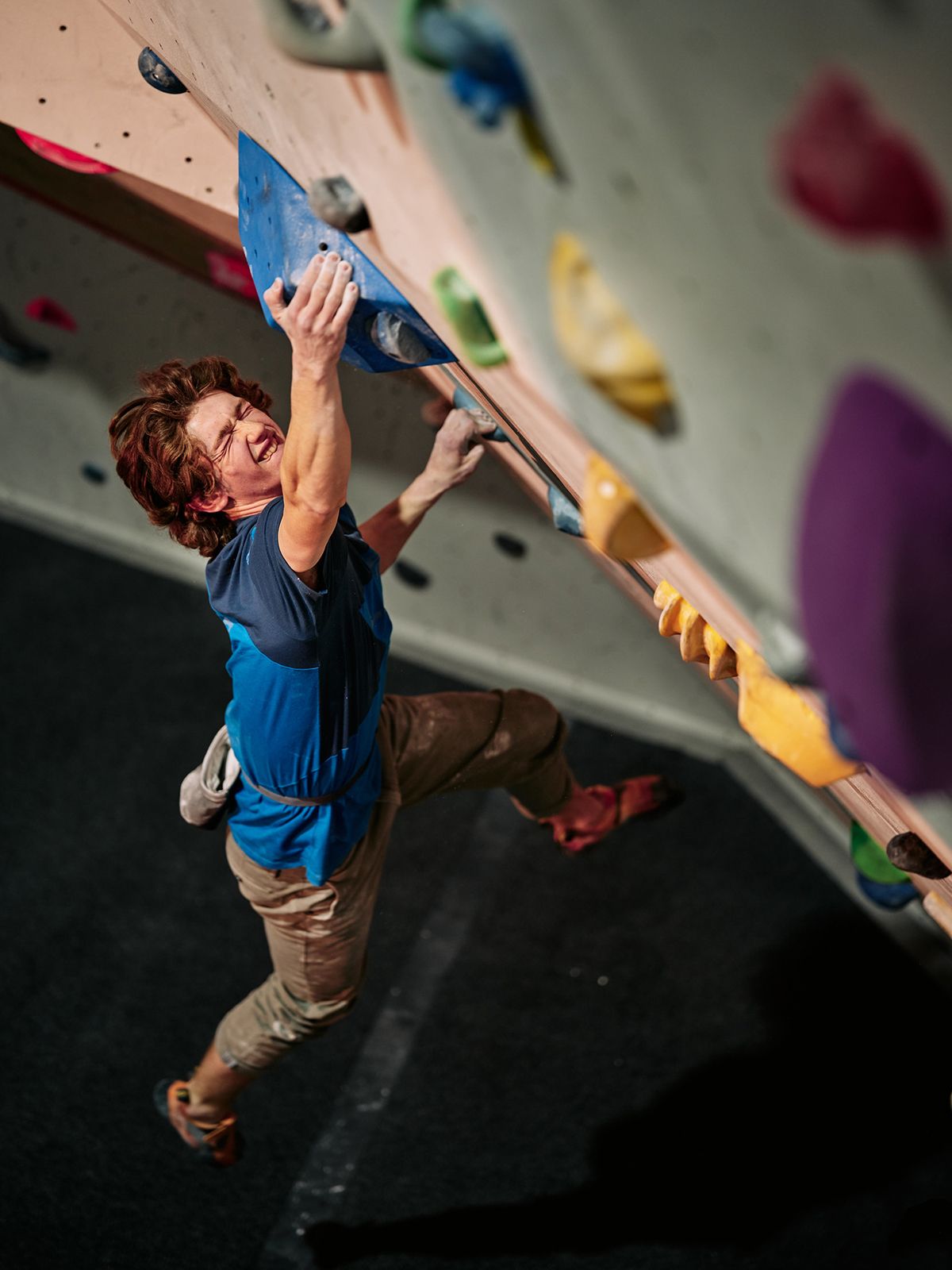 Oskar was redeemed on the next problem though, as a brick hard dyno move shut down most of the finalists. Oskar made short work of the move, which played to his strengths and a fast top put him back in the hunt for a spot on the podium.
With one problem to go, Josh Cornah was in a commanding position having flashed problem one and made the only other top of problem two. If he topped the third problem, regardless of the number of attempts, he would be the winner. A smooth flash put an exclamation point on his victory and repeated his dominant showing from the Christchurch round.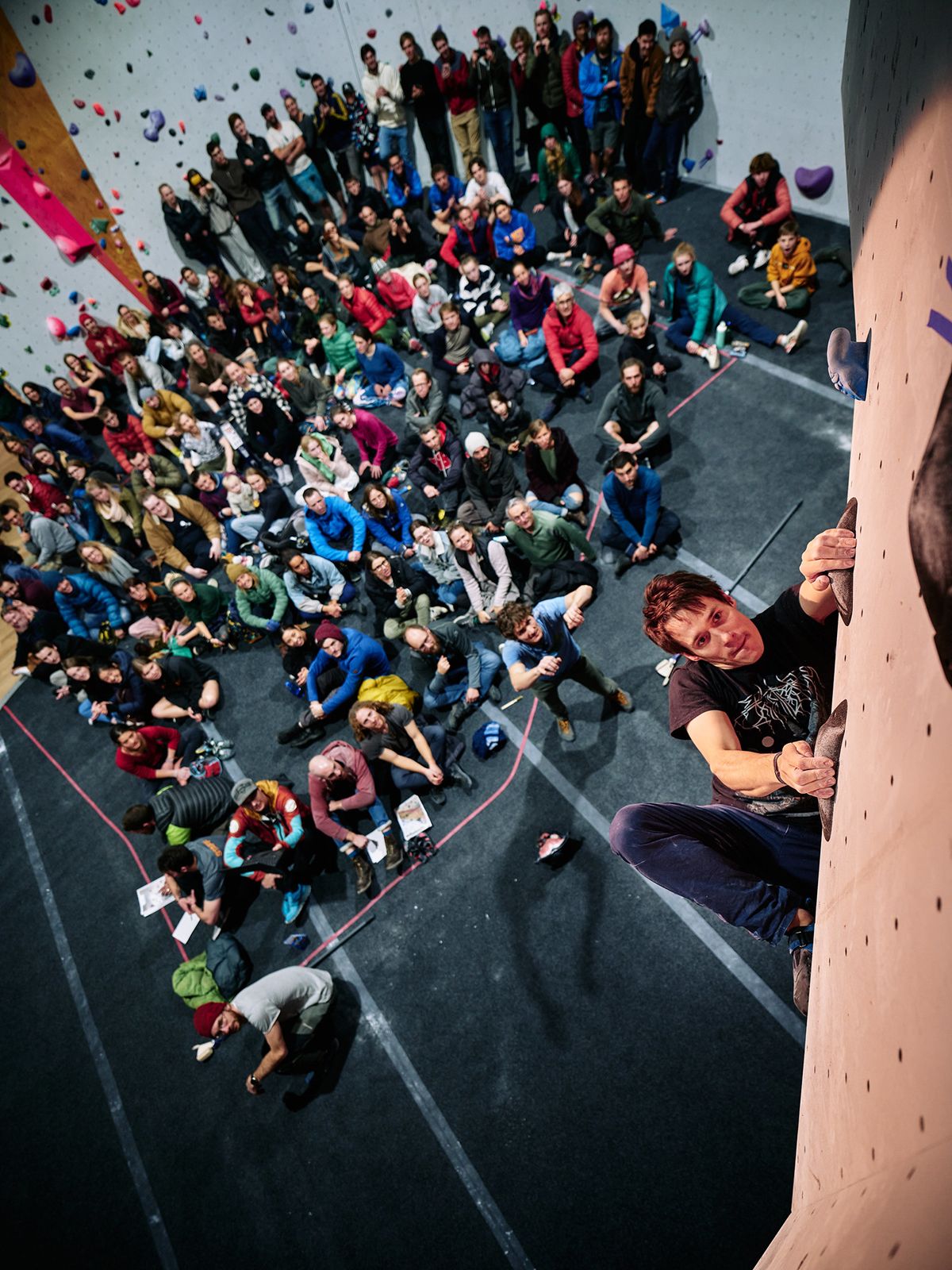 Climbing last, Oskar also flashed the final problem, earning himself second place. Christchurch's Jake Townshend climbed well throughout the finals and qualifying round to finish third, narrowly ahead of Enzo Murray and Rob Gajland.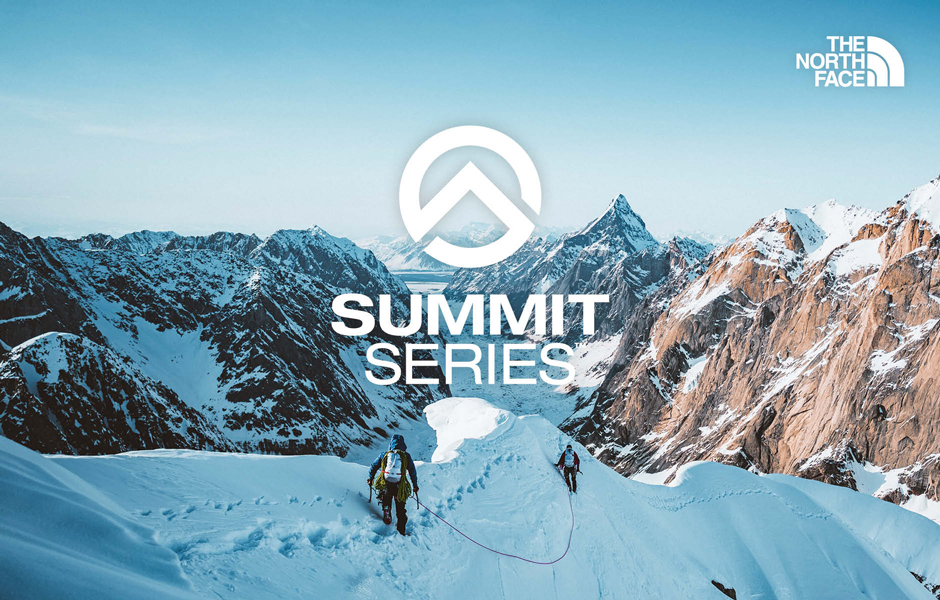 In the women's finals Cirrus Tan was a dominant force, topping the first problem and falling at the very end of problems two and three. These problems were in completely different styles, with problem two a steep and pumpy burlfest including some tricky body positions, while the final problem was a balancey slab.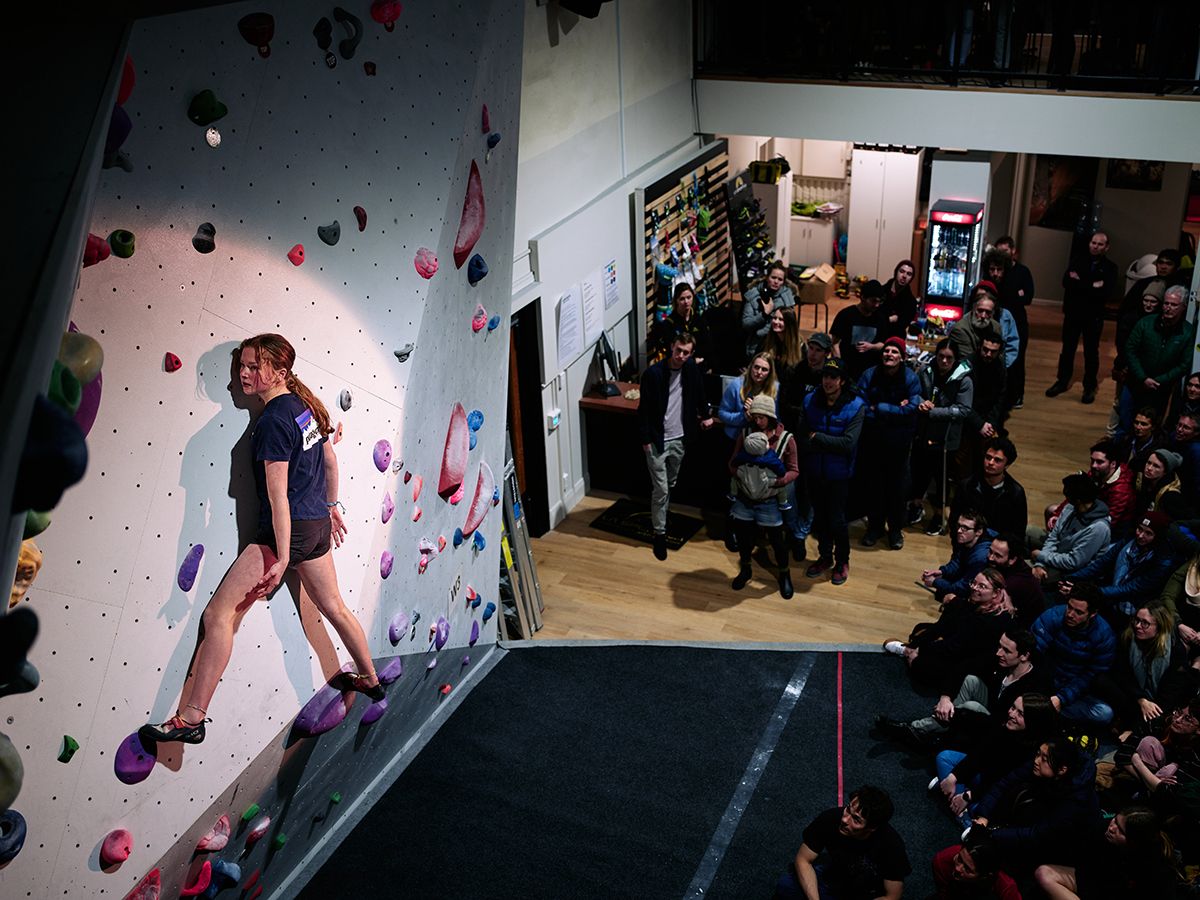 None of the other women could match Cirrus' all round skills, but a split was achieved as Sophie Price and Phoebe Kenderdine both climbed almost to the top on one of the final two problems, after both topping problem one. It was Phoebe's efforts on the final slab that put her into second, while Sophie's strong showing on problem two gave her third place.
With just the Auckland round remaining, the race for the series titles are tight. Erica Gatland sits atop the women's scores, with wins in Wellington and Christchurch. As your best three scores count for the series, she elected not to attend Dunedin so her Auckland score will count for the series. With a second place in Christchurch and a first in Dunedin, Cirrus Tan is close behind. She skipped the Wellington competition, so assuming she attends Auckland it will likely come down to who places higher there between her and Erica to take the overall win. 
Sophie Price is one of the few top contenders to have attended all three competitions so far, so she sits in third. With only two competitions attended, Kiri Shibahara could potentially leapfrog Sophie with another finals appearance in Auckland. Though Sophie didn't have a strong showing in Christchurch, so also has the opportunity to improve her overall tally in Auckland.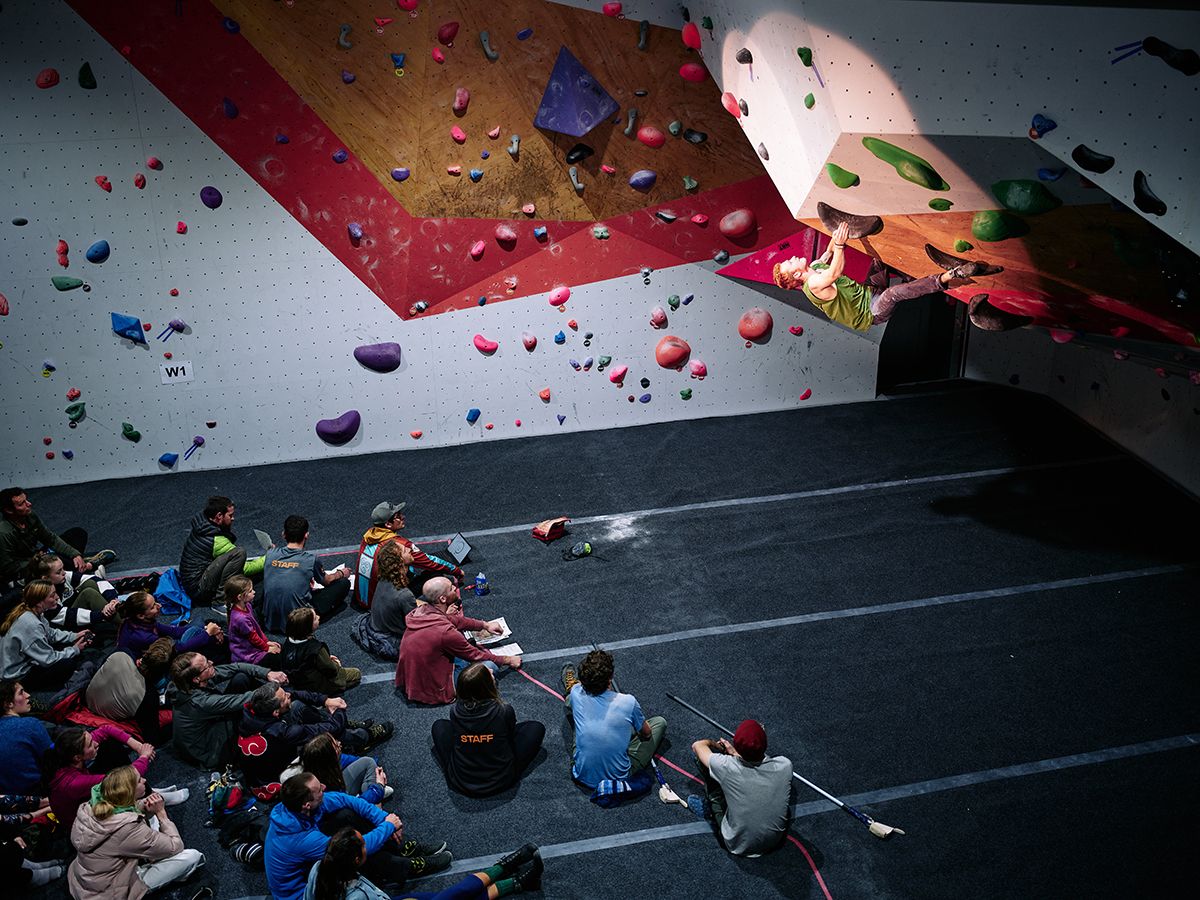 In the men's, Oskar Wolff (1st, 8th and 2nd) and Rob Gajland (4th, 2nd and 5th) have each attended three competitions and sit narrowly ahead of Josh Cornah (Josh has won two events, but has no third score as he did not attend in Wellington). If Josh makes the podium in Auckland that will likely be enough to put him ahead of those two. However, if Oskar Wolff can continue his strong form and replace his 8th placing from Christchurch with a victory in Auckland then all bets are off as Josh would need to come second there to have the same number of points. The pressure is on!
Thanks to Resistance Climbing in Dunedin for doing a wonderful job hosting this round and of course to series sponsors La Sportiva, The North Face, Bivouac Outdoor and Uprising Industries.