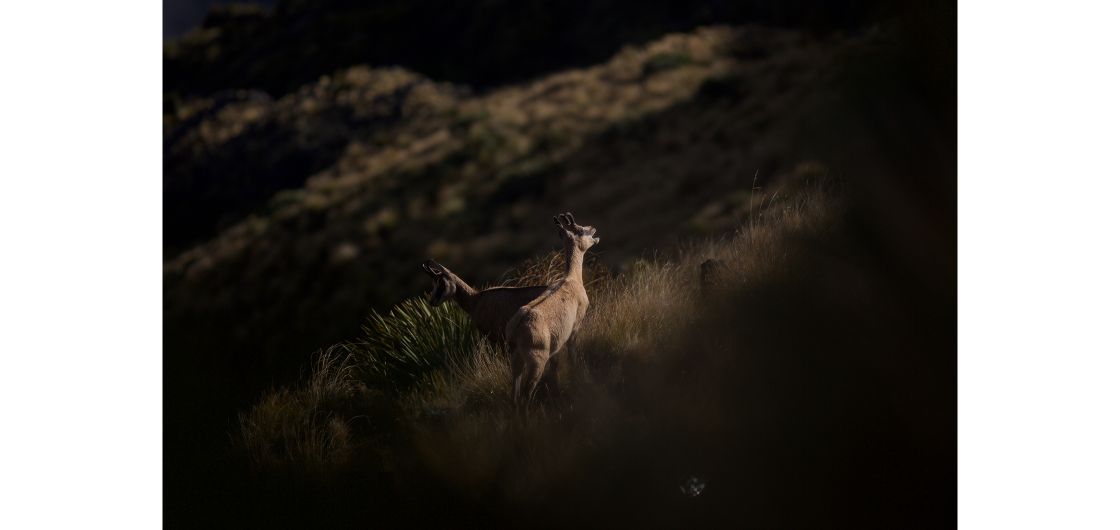 NZAC Photocomp 2022 - Alpine Nature
Judging is now complete on this year's NZAC Photo Competition. Keep your eyes on this site over the rest of the week as we announce the winner of each category, with the overall winner to be announced at the end of the week. 
The winner of the Alpine Nature category for this year is the image shown above, by Eoin Queen. He captions it simply: A threat.
'Heroically posing chamois are not often seen in photography competitions. One wonders how much patience the photographer exhibited to capture this stunning photo. A touch of light, perfect focus and natural vignetting are expertly applied to guide the viewer into an image that aligns the chamois' relationship (i.e. posing, bleating) with the rising sun. 10/10 goats!' Judge Dennis Radermacher.
Eoin wins a Sierra Designs Cloud - down sleeping bag from Further Faster.
There were four honours images awarded also, they are shown below. Congratulations to Peter Laurenson, Shaun Barnett, Rasmus Altenkamp and Nancy Collis who were awarded for images in this category. They win prizes from Further Faster and Potton & Burton. These images may appear in the NZAC Calendar 2023, so keep a look out for that when it becomes available before Christmas. Thanks again to the photo competition judges Simon Waterhouse, Mark Watson and Dennis Radermacher.