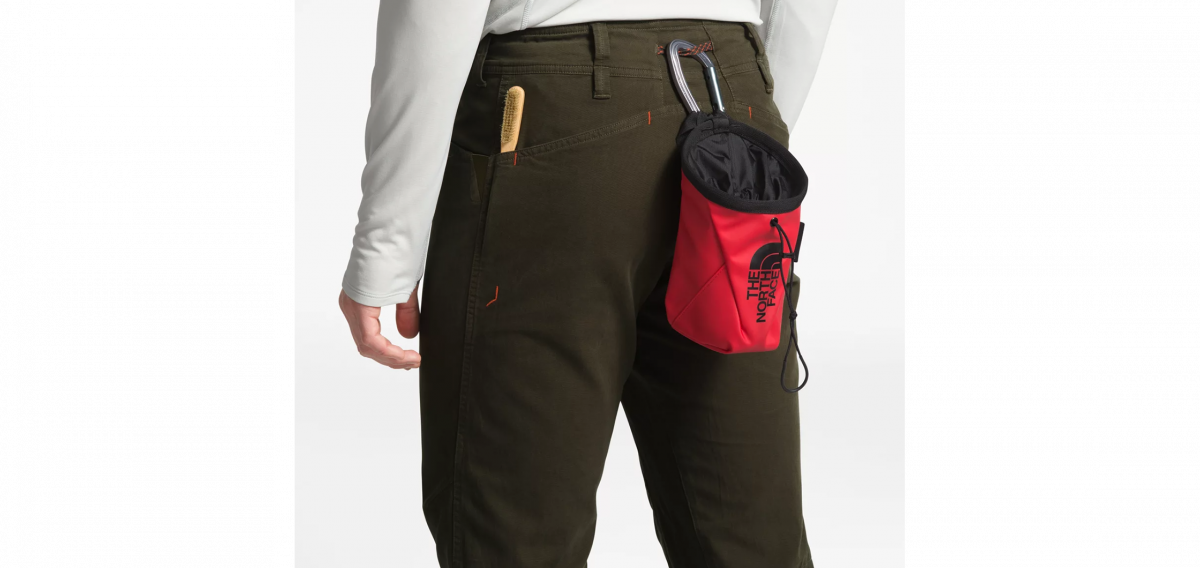 TNF North Dome Pants
I wear shorts as much as possible when rock climbing, as I like to keep my core temperature low when the temperatures are warm. I also like the freedom and uninhibited feeling of climbing in a loose pair of shorts. But there comes a point in autumn (and on many 'summer' days in the Darrans) when I have to accept that I just get too cold in shorts and transition to climbing in full-length pants. I've never really gone in for dedicated climbing pants designs, I loved the original Tools of the Adventure pants, as many did, but other than that I've mostly been climbing in Dickies double knee work pants for the last fifteen years. While not an 'athletic' design, I have found the loose fit, robust build, array of colours and value for money to be pretty unbeatable. I've quickly destroyed other pants when climbing in them, especially in the knees. But in the Dickies you finally wear through the knee and there is a whole other layer of tough fabric still to go!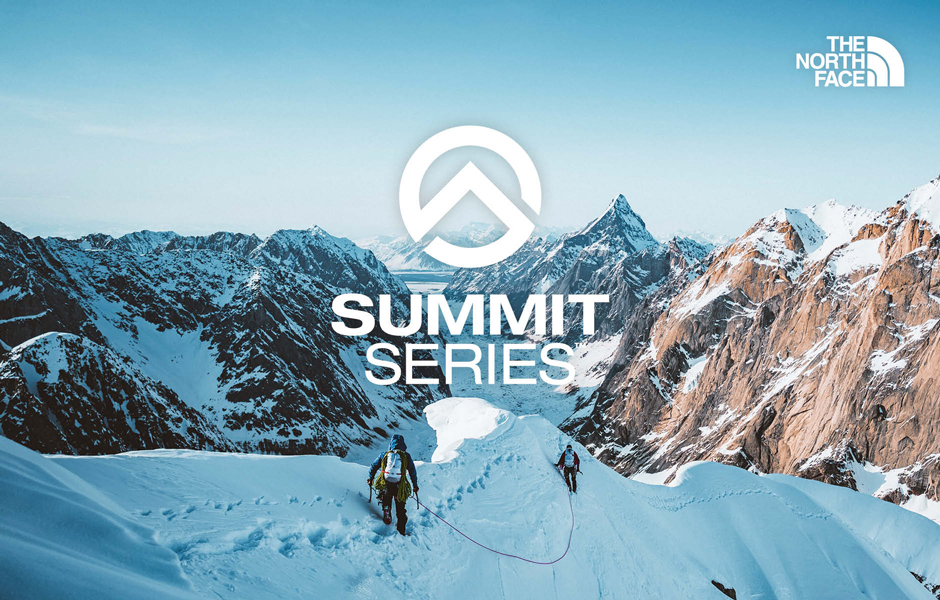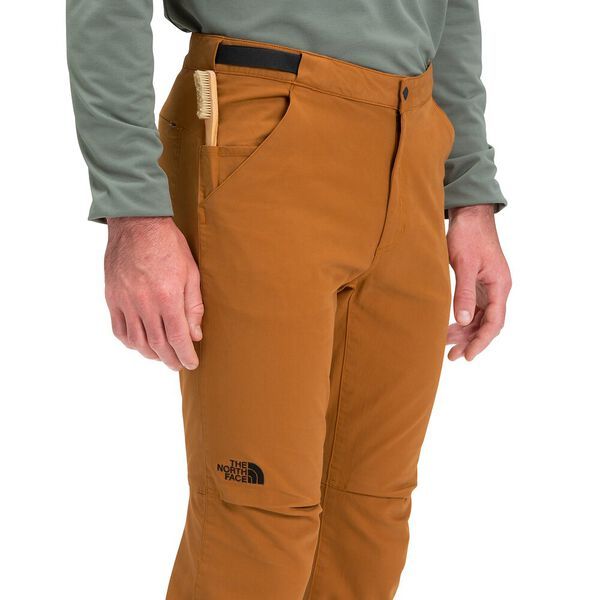 For these reasons, when The North Face sent me a pair of their North Dome climbing pants to try out I was a little worried I perhaps wasn't the right person for the job. Their tighter, calf-hugging fit certainly felt a lot more contemporary than the loose, flappy Dickies and I immediately noted that this added a bit of warmth as there was less air movement inside the garment. Given I am likely wearing pants because it is cold, this was an immediate positive. The fit is quite climbing specific, with a crotch gusset and articulated knees with darting all granting excellent mobility despite a reasonably snug cut. The slight stretch to the fabric allows for these technical aspects to be reasonably subtle, so the pants still look good and don't suffer from the baggy crotch look of some older non-stretch climbing pants. Despite the more snug fit, the cut gives me the same or better mobility as I am used to in the much-looser Dickies, and without anywhere near as much fabric involved (and so at a lighter weight). For me, the fabric is one of the highlights of these pants. It is a 98% organic cotton 2% elastane blend. So it has the soft feel and durability of cotton, with just a hint of stretch to stop them feeling heavy and restrictive. I'll admit that the pants looked and felt nice enough that I wore them to the office for a good while before I could bring myself to take them climbing and get them all chalky and scuffed up.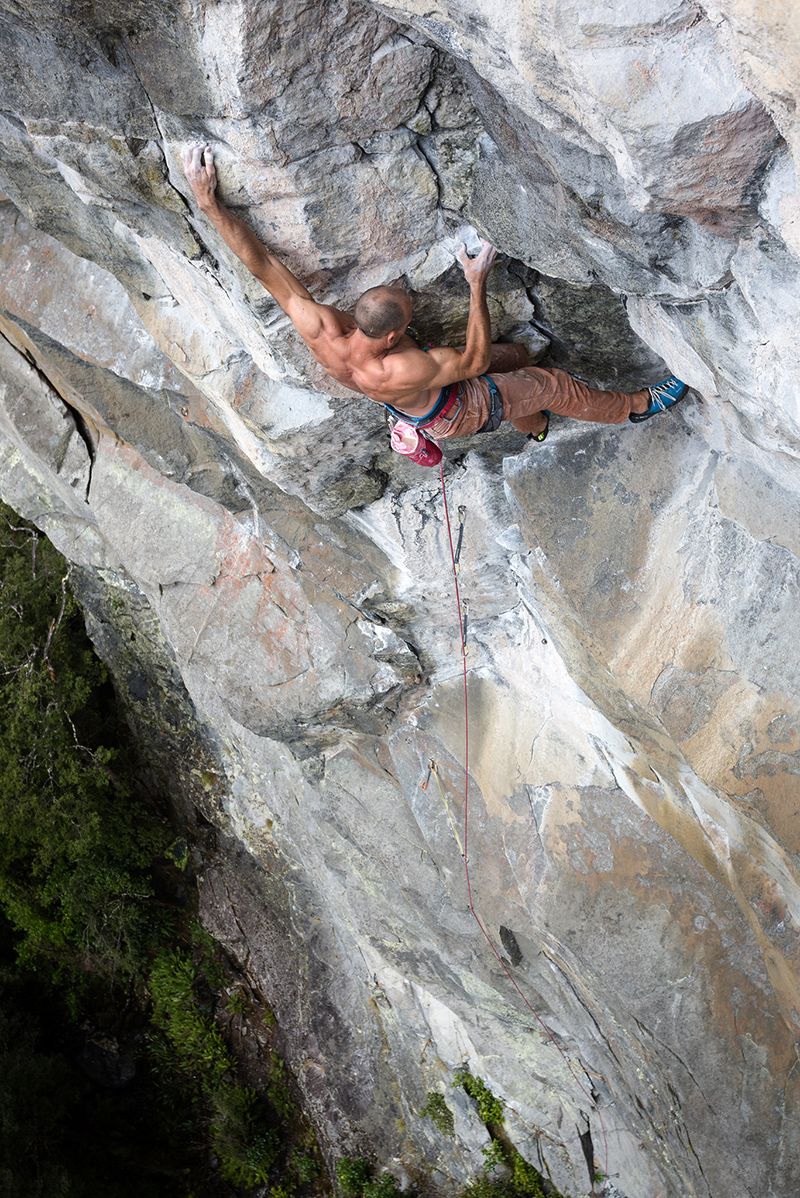 Other aspects of the pants all seem well-thought out. There is an internal drawstring that, once tied, stops the waist sliding down when worn under a harness and the harness is weighted. Some kind of system like this is fairly essential in a pair of climbing pants, otherwise you end up with harness chafing and/or plumber's crack issues. On the North Dome pants this drawstring is exposed externally at the back, so you can use it to clip a chalk bag to—if you prefer a chalk bag without a waist loop. There's also a stealth brush holder sleeve and the front pockets have tiny triangles of elastic at the corners so, despite them being low profile, it is easy to get your hands in and out as the opening stretches a bit—which is a really nice touch. There are also elasticated drawstrings in the ankle cuffs, so if you like to completely minimise any loose fabric around your fancy footwork then you can make use of these.
The pair I've had have lasted really well so far, they definitely show signs of wear but have held up to the abuse of climbing better than I expected. I've taken a while to do this review, as I think the durability of a pair of climbing pants is an important part of any recommendation. The downside of this is that the next season version may differ slightly from the pair I've reviewed, though it looks to me like the changes are minor—the same fabric but in a different colour, a few tweaks to the closure system and integrated belt etc. That being the case, these are highly recommended as I have got along very well with them and am definitely a convert to climbing in this type of dedicated design. The North Dome pants have relegated my Dickies to route development days or other dirty work. They are also very comfortable as a casual pant and can serve double duty.
4 stars
By Tom Hoyle