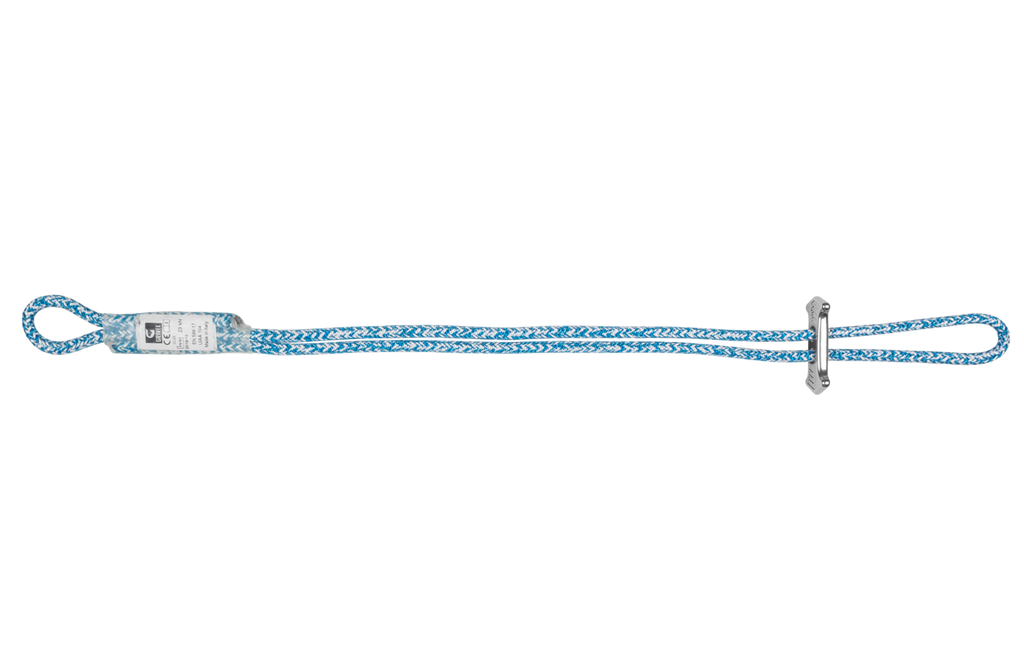 Useful Lightweight Gear
NZMGA guide Gideon Geerling has been trying out a lot of the new wave of ultra lightweight climbing gear. Here is his rundown on a few useful pieces to work with ultra-skinny ropes/rappel cords.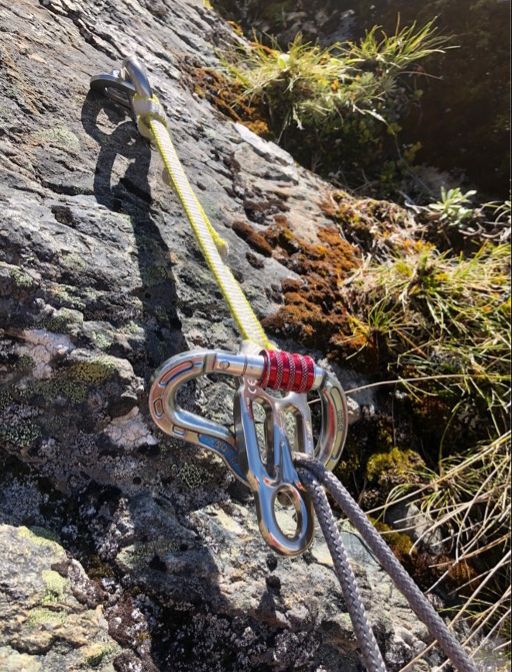 Grivel Scream – Compact Belay Plate for 5–8mm Rope
This compact belay plate is a remake of the traditional Gi-Gi Plate that we all used prior to (and sometimes since) the 'Guide' device revolution. Designed for cords 5mm–8mm and weighing just 50g, it has been a great compact option for top-roping a seconder over tricky terrain using compact rope systems and keeping things tidy by avoiding the 'munter twist' that makes life fun on those windy days using light ropes. It is worth taking a little bit of time to practice and review before using it in a precarious situation, but this device is small enough to be carried and used with little to no weight penalty if you are solely using rescue cord systems on your trip.
As an NZMGA Alpine Trekking Guide, I used it all last summer and this winter and found it great for lowers, abseils and simple pitching in technical terrain. Having secure ways to utilise compact cord systems for client management is a great thing to have, so those of you ski guiding or ATG-ing on compact systems it's worth a try. https://grivel.com/products/scream
Edelrid Rap Line 2 – 6mm x 40/60m
This is a special accessory cord made of a combination of high-strength polyamide and aramid allowing increased cut resistance over sharp edges. Though it may not be the current 'Euro hip' brand option that most people are looking to for a compact rope system, Edelrid is the company responsible for manufacturing a lot of other brand's ropes in this category.
The Edelrid Rap Line is the only semi-static rescue line with a dynamic reserve.  This means you can top rope or lead short pitches with this cord (note I did not say rope) if needed. Yet you won't lose hauling efficiency when using it as an accessory cord, due to its static design. The aramid sheath construction increases sharp edge durability, so this cord seems a good option for alpine trekking, glacier travel and ski touring problem solving.
It's worth noting that Edelrid do not endorse its use for climbing, yet it is good to know that there is a safety factor in the system versus the hyper-static cords otherwise being used at this diameter. Testing shows the Rap Line withstands two required standard falls for dynamic twin rope tests according to EN 892.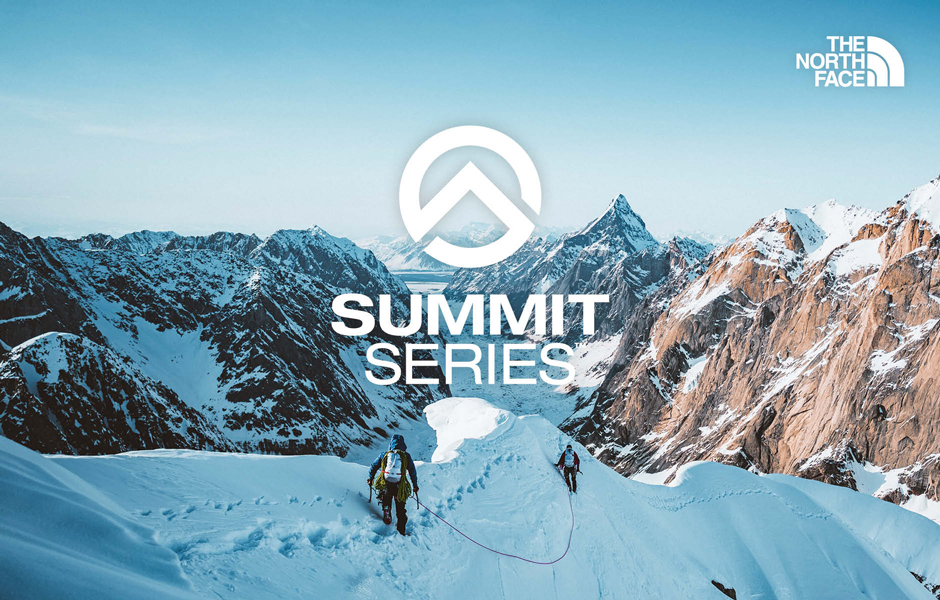 https://www.edelrid.de/en/sports/accessory-cords/rap-line-protect-pro-dry-6mm.html
Diameter: 6mm
Weight per meter: 29g
Minimum breaking strength: 10kn
UIAA: Yes
CE marking: CE 0123
CT Roll'N'Lock and Edelrid SOK – Progress Capture Devices
There is more than just a Micro Traxion available these days and these alternatives offer some interesting and useful design features that, in my opinion, outstrip the current preferred progress capture devices available. First, the CT Roll'N'Lock. This pulley has a cam action versus a toothed lock, allowing for smoother locking, lack of snagging and withstanding higher pull forces on ropes than a Micro Traxion. Though the cam adds weight versus a toothed device, I feel is a good safety feature to consider. There was a product inspection request for a batch of these in 2021, but the issue should now have been remedied.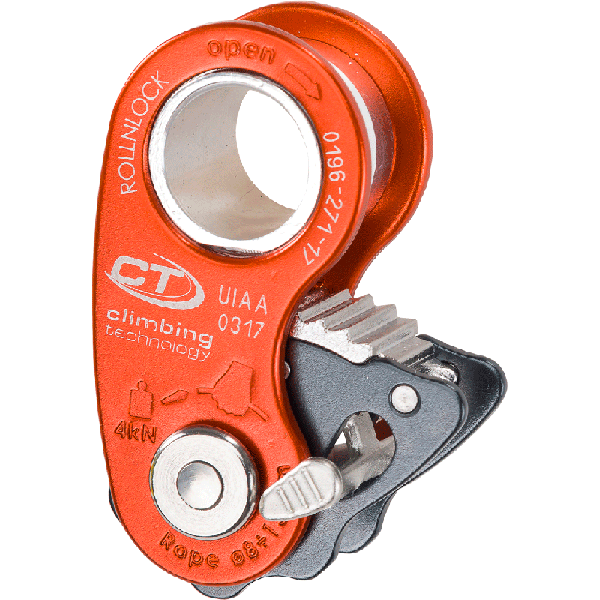 The other more financially reasonable option is the Edelrid Spoc. The Spoc is a compact locking pulley that works from 7mm–11mm. Although its slightly fiddly to lock open, once you've played with it a little it is a nice and lightweight option that (I've found) works with the 6mm Rap Line very well. 
Grivel Magic Ring – For The Hipster Gear Snobs
This little number is quite the geeky option that, like magnetic carabiners, solar-powered LED caps and the like, is a nice way for engineers to show that they can re-invent the wheel and sometimes also make a useful product.
An aramid prussik is becoming standard these days as a backup prussik or 'third hand' on abseils and in rescue systems, because the material's high melting point makes for a durable option. What makes the Magic Ring 'cool' is its toggle system. This prussik uses a threaded metal toggle which allows you to attach it to your harness without a carabiner, thus keeping weight and clutter to a new minimum. Though slightly overkill, it is an elegant solution for the gram counters and 'Insta-influencers'.