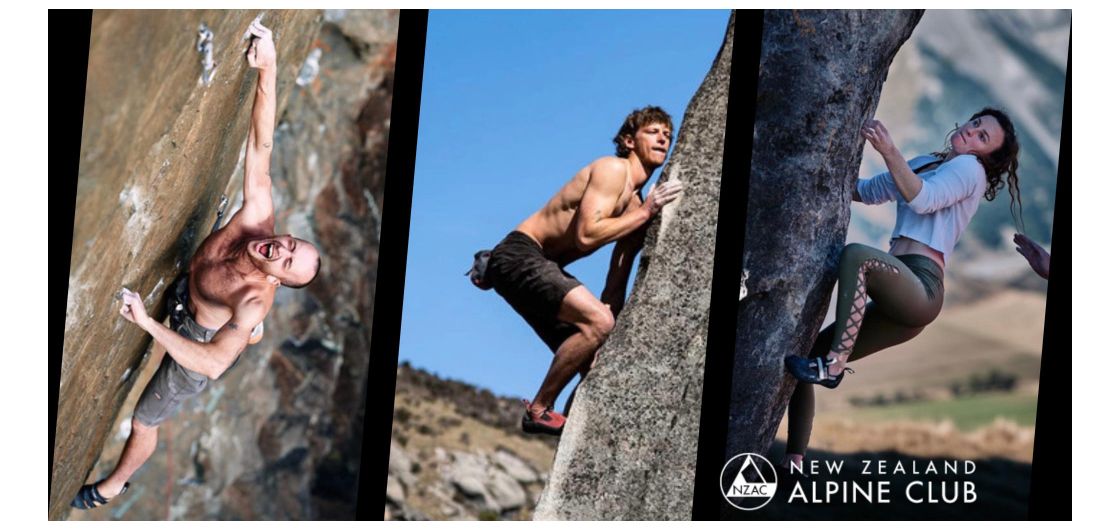 Introducing The Modern Expedition
The world of climbing is evolving, in a direction perhaps somewhat unexpected; Olympic sport status, the enormous popularity of indoor climbing gyms and outdoor locations becoming increasingly strained by the influx of new pursuers. Expeditions too are adapting with this weighty change, ripe for re-framing and reflecting this new era of rock climbing. Despite the great changes at play here, the values driving such expeditions remain largely unchanged, yet the benefits have the potential to reach within our modern climbing community.
But what is it that drives such expeditions? What do we seek to achieve and who is it for? Traditionally, climbing expeditions involve groups of ambitious climbers harnessing their skills, experience and curiosity to take on bigger and bolder objectives. Achieving significant climbing goals, through individual and collaborative ability, developing a collective knowledge fit for future application to be shared with our community. This model is one our modern expedition seeks to mirror, but the medium is different. We are three 'pebble wrestlers' heading to some of the world's most iconic rock locations, seeking new challenges, skills and experiences, fundamentally hoping to contribute to the progression, direction and preservation of climbing in Aotearoa.
The trip will take place from January through to April 2023, with two months in America before moving on to the UK, with the potential of a short trip to Europe. In America, we will climb in Red Rocks, Joshua Tree and Joe's Valley. Arriving in the UK, we will be testing ourselves on the infamous gritstone.
Our Climbers
Erica Gatland
Age: 25
Height: 160cm
Climbing Style: Fist Crimping
Favourite Taco: Crispy Pollo
Super Power: Sleeping anywhere, anytime 
Erica needs little introduction, she is Aotearoa's finest female boulderer! Erica's ascent of Moby Dick (V12) is arguably one of the most world class climbing achievements in NZ. Erica plays hard but arguably works even harder; She's recently finished her studies to become a Vet, part of which was completed during multiple residences at Castle Hill (how does she find the time?). Gatland is also a volunteer for ACAT, working to ensure we can keep playing out in the boulders. It's abundantly clear Erica has time management skills most of us could only dream of. With her studies complete, Erica is relocating to Christchurch, another in a long list of north islanders to see the light and move within an hour of our bouldering paradise. Gatland's Castle Hill proximity is bound to generate a next level comeback! 
Matthew Corbishley
Age: 26
Height: 189cm
Climbing Style: Big Hugs
Favourite Taco: Fish
Super Power: Able to sit in a cafe for unlimited hours
Matthew Corbishley is one of the leading boulderers of his generation, despite being somewhat of a recreational climber. Matt is the contemplative climber, seeking out smooth luxurious movement, believing that the performance of climbing is superior to the simple act of sendage."It's all about the process". Corbishley is also prone to debilitating bouts of surf enthusiasm, resulting in a complete year off climbing in 2021. New Rigs and 'Big Easy's' (massive solos V6 and under at the hill)  reignited Matt's fire and he made a ridiculous comeback in 2022 to be back in the heavyweight bouldering class. 
Isaac Buckley 
Age: 26
Height: 185cm
Climbing Style: Dumb in-lines
Super Power: Romance

Isaac Buckley has been a stand out climber for almost a decade in Aotearoa. He has climbed more hard boulders than most in NZ, but is also leading the charge for his generation when it comes to high and dangerous climbing. Isaac is a keen documenter of Kura Tawhiti life, and has produced several videos documenting the strange Castle Hill anctics. Due to a recent overload of romance and work, many of the most outrageous ascents of 2022 sit dormant on his hard drive waiting patiently for their accompanying David Bowie tracks, and Youtube releases.
Our Intent
Kaitiakitanga (guardianship) 
When it comes to access and care of our crags, Aotearoa climbing is in a state of precarious flux. ACAT has already proven to be of great benefit to our community; preserving the future of Waikato crags, and re-opening the historic Whanganui Bay. As a board member of ACAT, Erica is keen to observe foreign crags with a kaitiaki lens. American crags in particular are of great interest due to their intense traffic and long established relationships between climbers and landowners. We're interested to see how climbing authorities, namely America's Access Fund, succeed in maintaining their playgrounds with such accelerated use. In many ways, the infrastructure surrounding climbing overseas is a decade ahead of that in NZ. Using this as an opportunity for observation, we are considering how climbing areas have the potential to evolve in Aotearoa. In essence, this research hopes to guide climbing practices in a positive direction, with emphasis on preserving the quality of these fragile environments and maintaining our privilege to access them.
Our Goals
Although booming in popularity and scope, the upper echelon of bouldering in Aotearoa eludes us, especially considering an international perspective. The key reason behind this lag is the fact that Aotearoa has historically relied predominantly on infrequent residencies from overseas pro climbers to establish the majority of its cutting-edge bouldering. This reliance on strong imports also denies opportunity for internal climbing growth.
International Standards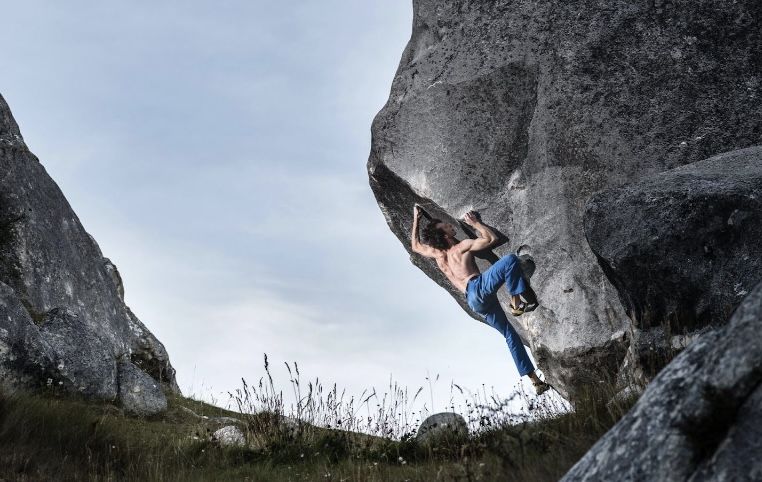 Having been deprived of this foreign input in recent years, we've taken the opportunity to push standards internally. Whilst this year in particular has seen record high performance at Kura Tawhiti, it has also made it abundantly clear that our finest boulderers are rapidly running out of suitably arduous challenges. To gain momentum we need to come up against and learn from problems that meet the international standard. Americans have been initiators of hard bouldering since the 70s and continue to lead the way. America's west coast hotspots are the prime location to attempt classic benchmark boulders with grades surpassing the current established range in NZ. Peaking at V14, Aotearoa trails three grades behind V17, the hardest grade in the world. Understanding the intricacies of these grades is essential in enabling accurate development of equivalent levels of difficult boulder problems here in NZ. Our expedition hopes to benchmark recent and future bouldering development in NZ against world-class quality, fast-tracking the momentum and levelling up the difficulty on our return.
The World's Boldest Climbing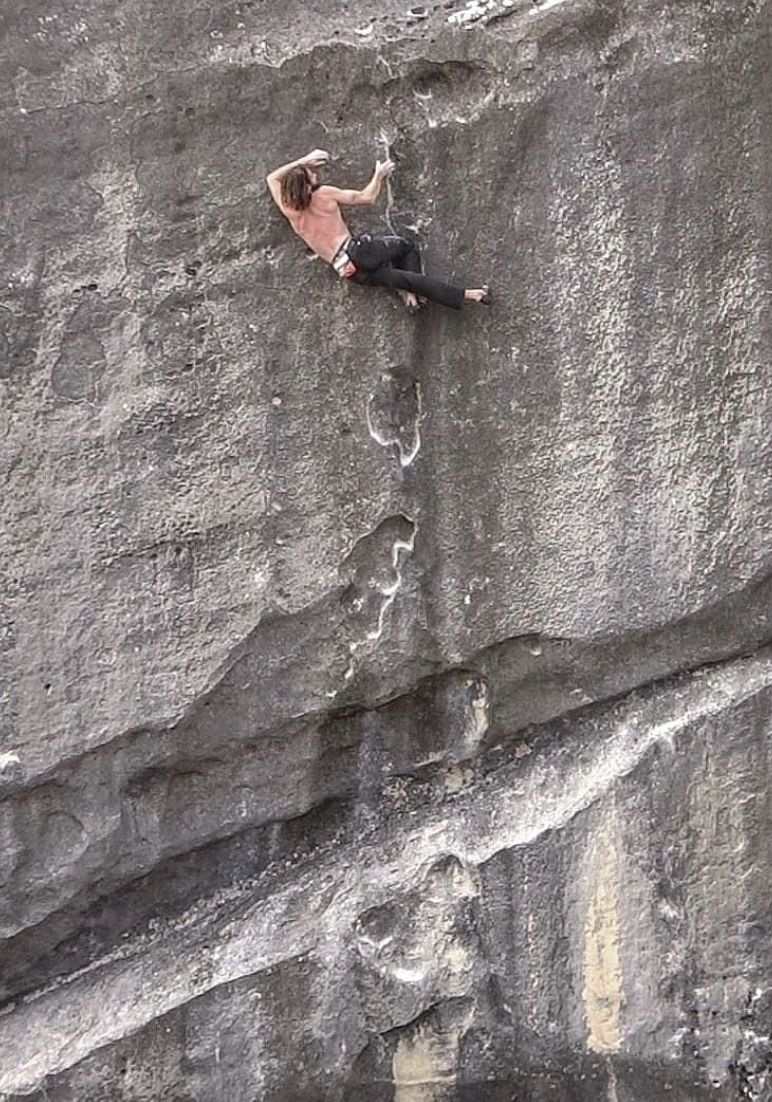 Recent progression at Kura Tawhiti has seen a rise in commitment to technical, insecure climbing at heights previously deemed unapproachable. This style of climbing lends itself to a comparison with the infamous gritstone of the UK's Peak District. A place of world-renowned climbing culture and style with a long history of bold, technical trad climbing, where towers of gritstone have long been the training grounds for many great mountaineers and sport climbers. Unique in its technicality and lack of fixed protection, the UK's peculiar gritstone represents a distinctive rock climbing area in the modern era. The style of soloing at Kura Tawhiti is strongly influenced by these gritstone ethics. However, this reverence for gritstone styling is restricted by the reality that few of our generation have climbed in the UK. This builds our intrigue as to how our most daring climbs might hold up against their British influences, and how this reference can progress future bold climbing at Kura Tawhiti.
Over the next 4 months not only will we endeavour to achieve our goals and the bigger picture objectives, we will also aim to keep you all updated with somewhat regular columns about some of our achievements, some of our findings on global climbing sustainability and likely a lot of anecdotes of our shambolic attempts to travel around the world.
Ngā Mihi Mahana,
Isaac Buckley, Erica Gatland, Matthew Corbishley
*New Zealand Alpine Club has financially supported this expedition and this is the first time the Club has supported an international expedition dedicated to elite bouldering.
Great write up! Look forward to more updates! #chbrepresent
Erin, you forgot to say what your favourite taco is …