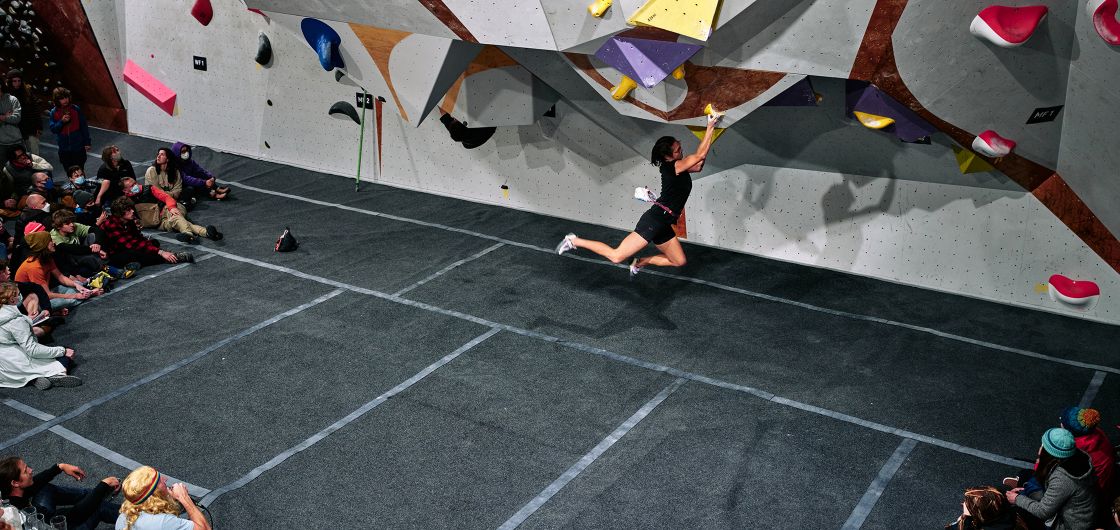 National Indoor Bouldering Series 2022 Round Three
Christchurch's Uprising gym is always a great leg of the NIBS circuit. There is a large local base of keen and talented climbers and it is also a popular round to travel to from other parts of the country, with the lure of Castle Hill Basin nearby promising visitors a double treat. With the best route setters in the country calling Uprising home, there is always a really technical and challenging set for the climbers to test themselves on and the climbing, especially in the finals, is often of the highest quality of any bouldering competition in New Zealand. These factors make it a real treat for spectators and even the miserable July weather in Christchurch couldn't stop the gym being packed out for the finals session in the evening.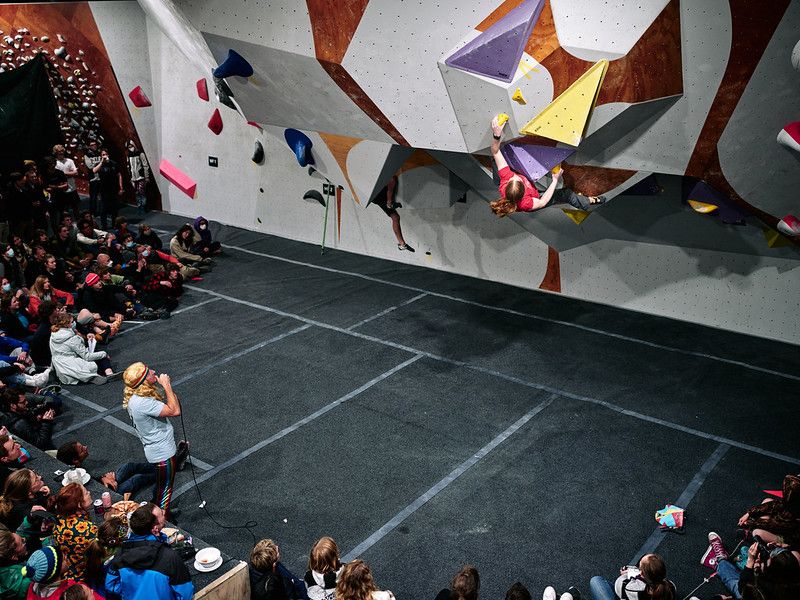 The Open Women's final was incredibly tight, with perennial frontrunners Cirrus Tan, Erica Gatland and Amanda Speed taking on the emerging talent of Becca Hounsell and Miriam Bright. It came down to the final problem, on which Becca Hounsell showed great composure and fitness to reach the top where all others fell short and to the delight of the crowd. Erica Gatland and Amanda Speed both climbed high on this problem, but ran out of gas before the last hold. This gave Becca first place, just ahead of Amanda and with Erica in third. It was good to see some really challenging setting for the women and having female route setters Christina Rivett and Maayan Levy involved for this competition no doubt helped get the problems at just the right level.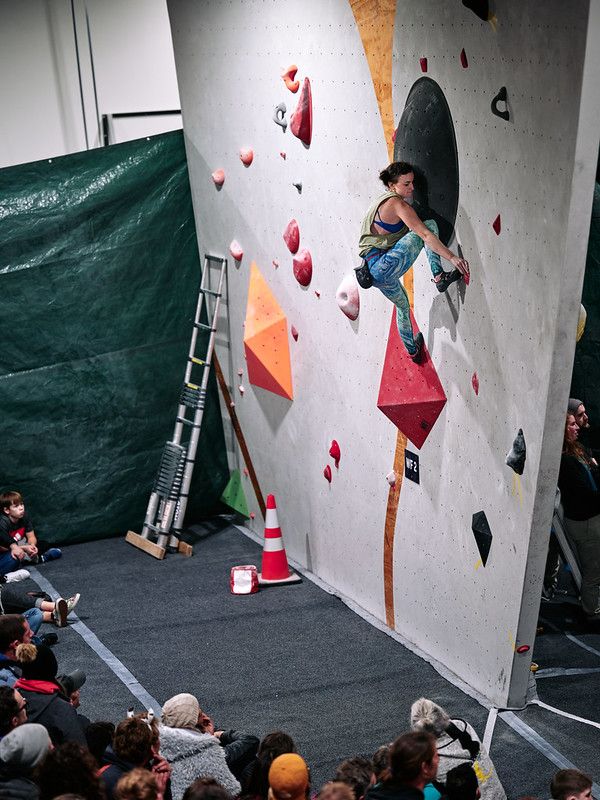 After three rounds, the overall title is still wide open going into the last round in Wellington. Becca Hounsell has a narrow lead with a first and second place to her name, but defending champion Erica Gatland is just 12 points back with a first and third, herself only ten points clear of Cirrus Tan, who has a first place and finished fourth in Christchurch.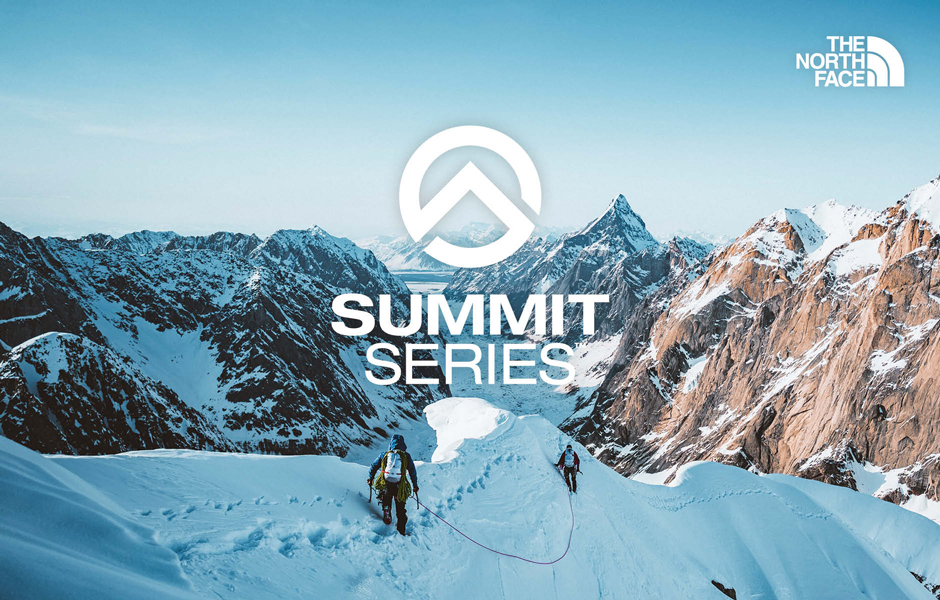 The Open Men's final was equally enthralling, but the intrigue began even before the final started. Series leader Jake Townshend, with two victories this year, was forced to sit out due to injury. This gave Oskar Wolff, who finished second in both Queenstown and Auckland, the chance to sew up a series victory. The route setters anticipated a very strong field for the competition and created some very difficult problems in the qualification round to try and get good separation amongst the top contenders. Oskar, as expected, attacked the hard problems with enthusiasm and made an impressive six tops of the hardest (black) problems. Thinking a seventh black would be necessary for finals, Oskar went all-out to tick one of these, but was ultimately unsuccessful and had neglected to top up his score by climbing one of the next tier of difficulty. This meant he missed out on making the final and finished 15th. After arguably climbing too many qualification problems in Auckland, this strategy seemed like an over-correction, but Oskar is still young and will no doubt learn from these two events.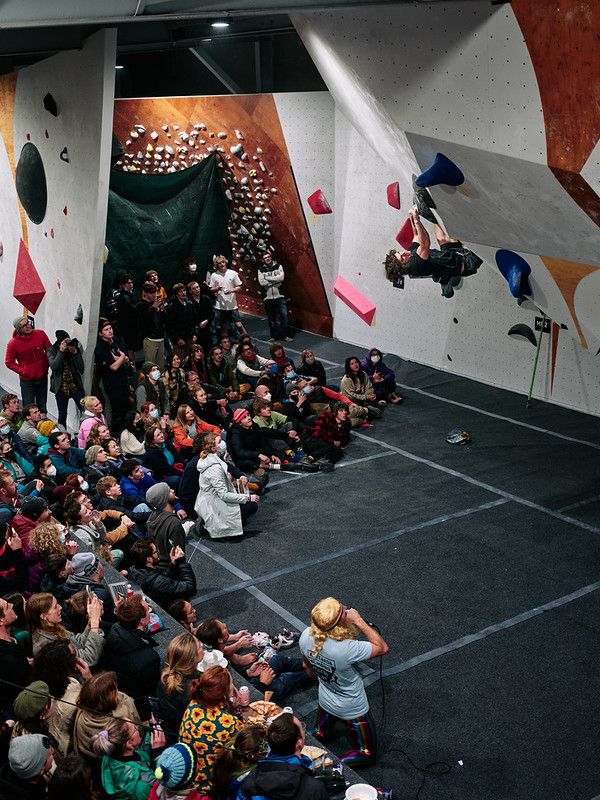 Tom Waldin qualified in first as the only climber with seven blacks, but the effort of a big qualification shift and recent illness left him depleted in the final. He climbed very well, but ran out of gas on the final moves of the long and draining problems one and two, to ultimately finish in 4th. This paved the way for local boy 'Bazooka' Joe Dravitzki to take a well-earned victory over Rob Gajland and Joseph Bates. Joe has been climbing really impressively outside in recent years and his victory comes as no surprise to anyone who has seen him climb (or train) recently. Alpinist Henry Booker also made the final and finished fifth.
Going into the final round in Wellington, the Open Men's overall is still up for grabs with less than twenty points separating Jake Townshend, Oskar Wolff, Joseph Bates and Series mastermind Sefton Priestley.
If you're anywhere near Lower Hutt on August 27 you'd best get yourself along to Hangdog Gym to catch the excitement of the final round.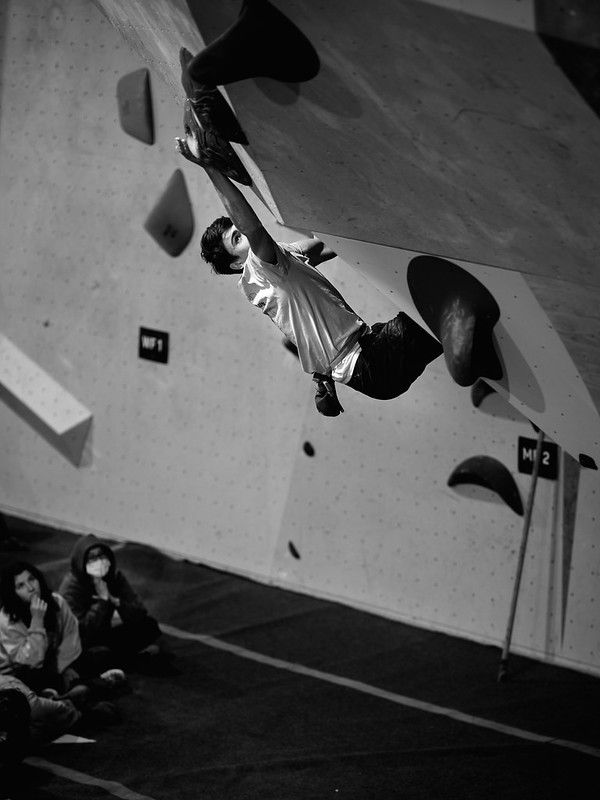 Thanks to Uprising for hosting this round, the route setters for all their hard work and the over 250 competitors who turned up to make this event a huge success. The NZAC National Indoor Bouldering Series is supported by Uprising, The North Face, Bivouac Outdoor and La Sportiva.
Report by Tom Hoyle