National Indoor Bouldering Series Round One
By Mick Domaneschi
Round One of NiBS 2021 was hosted this year by Hangdog in Wellington. A shipment of new holds arrived just in time for almost 200 competitors to test themselves against the excellent route setting of George Sanders and Frank Foster. At the end of the day, five women and five men had done enough to qualify for the finals. Both fields were a broad mix of youngsters and veterans with Bella Domaneschi (U18) and Rochelle Andrews (Masters), Oskar Wolff (U18) and Sefton Priestly (Masters) showing the way. Becca Hounsell (U16) also scored enough to make finals, but was not eligible due to age.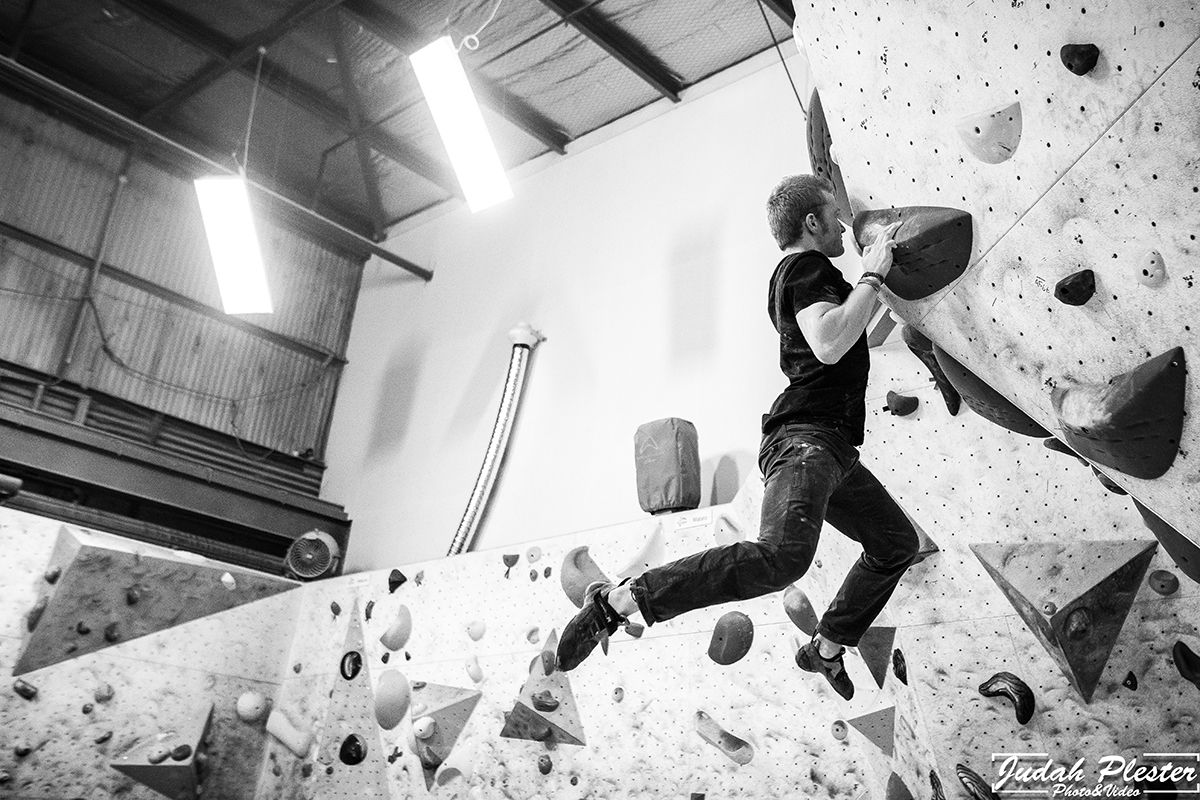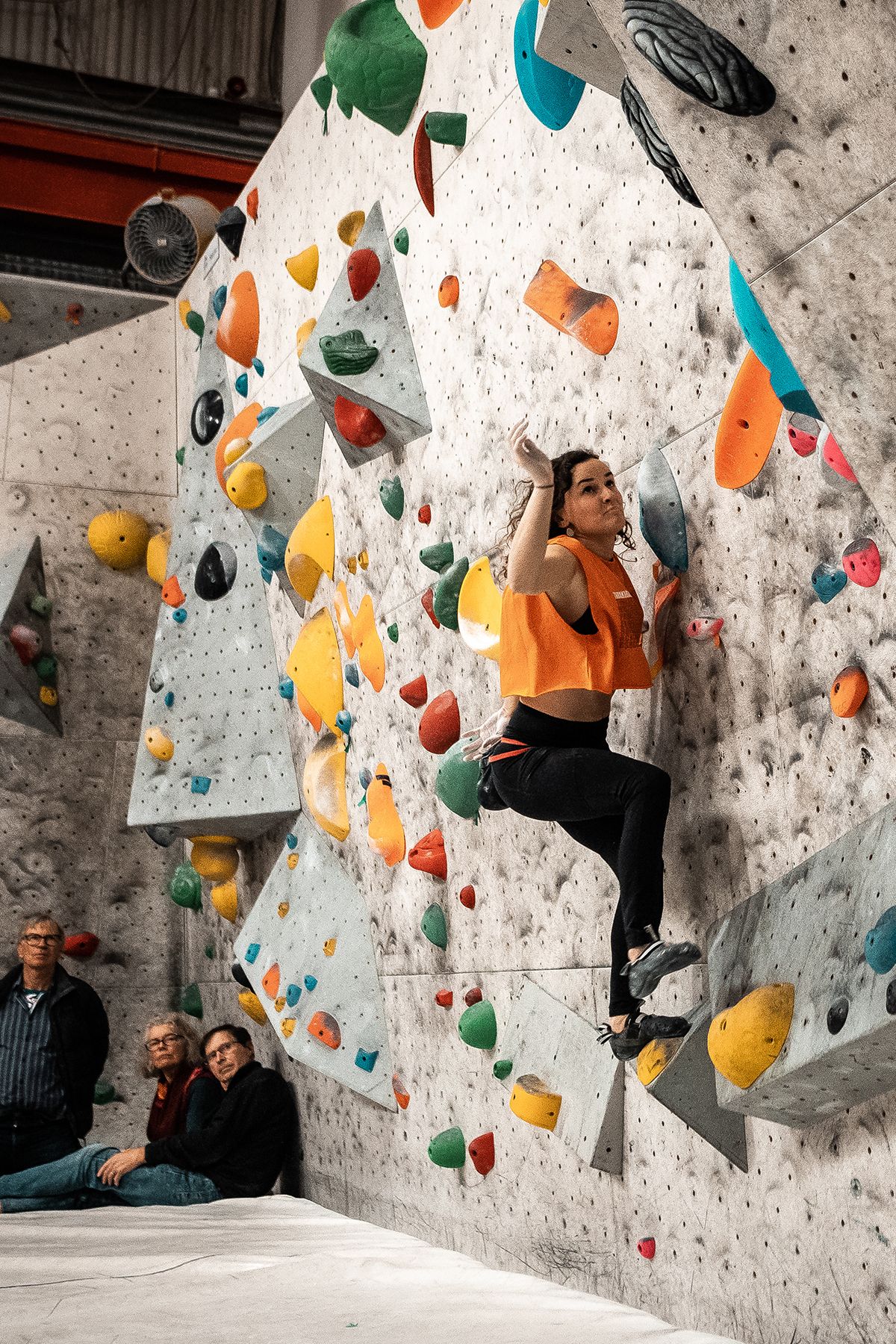 A capacity crowd filed in to witness the finals, and they weren't disappointed. The setters provided an excellent mix of slab, coordination and crimp problems to entertain the crowd and put the athletes through their paces.
There were very few tops in the Men's with Blocs 1 and 2 defeating everyone, but many came very close. In the Women's, the field was more evenly spread across Blocs 1 and 3, though Bloc 2, a coordination problem, stopped everyone even getting to the first catch after the start holds. This, though, did not stop the athletes making spectacular, crowd pleasing attempts.
In the end, Oskar Wolff's quick, assertive solution to Bloc 3 and Erica Gatland's consistency shone through to take the wins in the Open categories.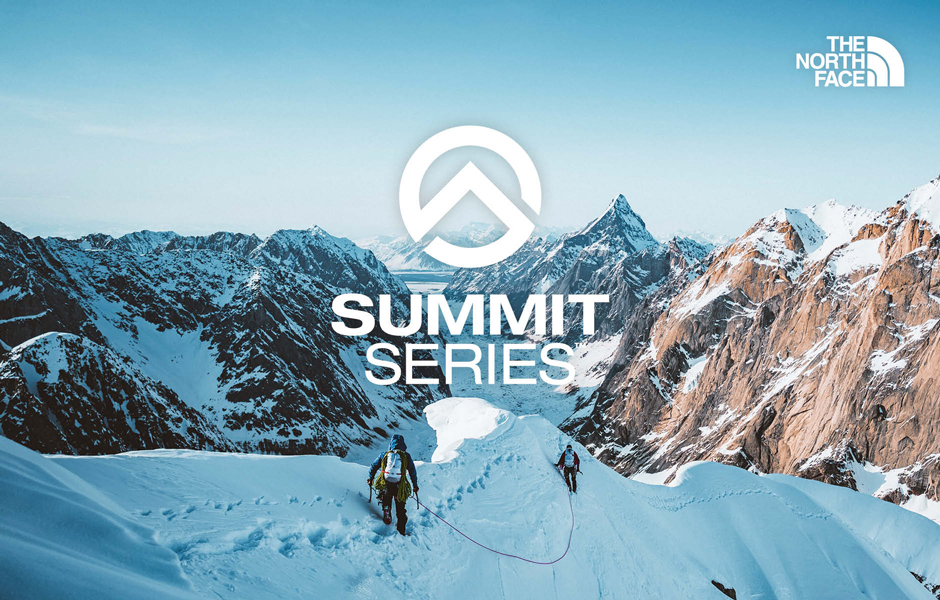 The National Indoor Bouldering Series is hosted by the New Zealand Alpine Club and sponsored by The North Face, Uprising, Bivouac, and La Sportiva—check them out.
Results
Open Female
1st Erica Gatland – 100 points
2nd Amanda Speed – 86 points
3rd Miriam Bright – 74 points
Open Male
1st Oskar Wolff – 100 Points
2nd Tom Waldin – 86 points
3rd Sefton Priestley – 74 Points
Veterans Female
1st Edit Mcintosh – 100 points
2nd Andrea Mcdonald – 86 points
3rd Eve Vernik – 74 points
Veteran Male
1st Zane Bray – 100 points
2nd Jeremy Tries – 86 points
3rd Aaron Young – 74 points
Masters Female
1st Rochelle Andrews – 100 points
2nd Kelly Marie – 86 points
3rd Philippa Yasbek – 74 points
Masters Male
1st Sefton Priestley – 100 points
2nd Toby Irrcher – 86 points
3rd Peter Lofthouse – 74 points
U18 Female
1st Bella Domaneschi – 100 points
2nd Abby Gebert – 86 points
3rd Emma De Lange – 74 points
U18 Male
1st Oskar Wolff – 100 points
2nd Henry Booker – 86 points
3rd Fin Newton-Howes – 74 points
U16 Female
1st Rebecca Hounsell – 100 points
2nd Meredith Butcher – 86 points
3rd= Mischa Boorman – 69 points
3rd= Harriette Butcher – 69 points
U16 Male
1st Nat Warburton- 100 points
2nd Mac Duggan – 86 points
3rd Fynn Marno-Simpson – 74 points
U14 Female
1st Jasmine Arnold-Clark- 100 points
2nd Sylvie Malcolm-Tait – 86 points
3rd Charline Costa – 74 points
U14 Male
1st Steven Lam-Tran- 100 points
2nd Jamie Birchler – 86 points
3rd Wilfred Browne – 74 points
U12 Female
1st Michaela King- 100 points
2nd Paige Lewis – 86 points
3rd Eleanor Whitmore – 74 points
U12 Male
1st Fletcher Mcgrath- 100 points
2nd Tobin Priestley – 86 points
3rd Isaac Bunce – 74 points