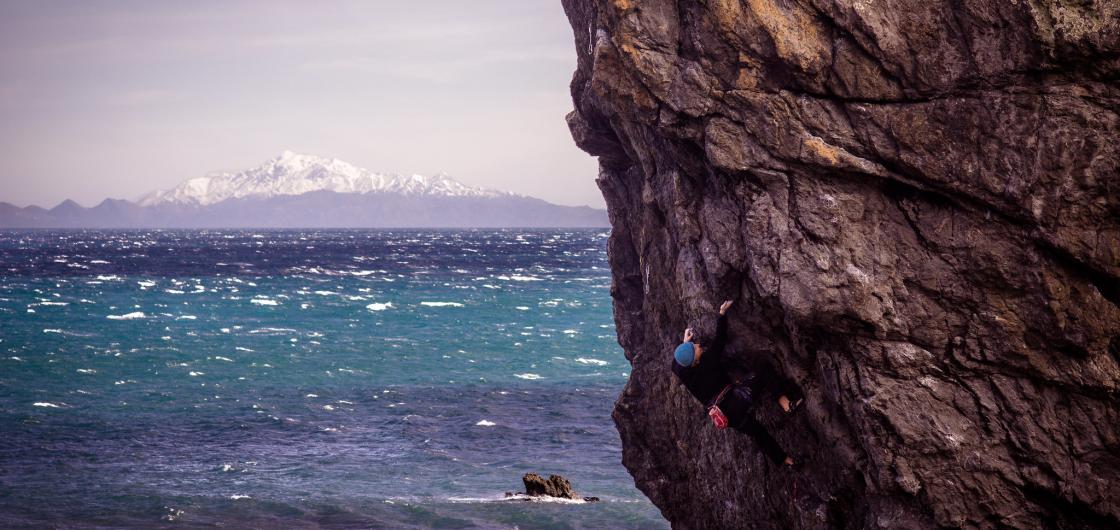 Wellington

Wellington is famous for the breeze that's been known to pick up from time to time but perhaps not so well known for being a rock climbing destination. In truth the greater Wellington region provides a range of rock climbing opportunities for climbers at all levels and all within easy travelling distance. From the bouldering opportunities at Baring Head to some other delightful seaside climbing, Wellington has a lot to offer. When it comes to alpine climbing, generally you will find Wellington climbers heading north to the Tongariro area and across to Taranaki or making the trek to the South Island. The Tararua range in the winter also provide climbers with a chance to get their crampons and axes out.
The Section
The Wellington section of the NZ Alpine Club has a large, active membership. The section runs both rock and alpine courses each year and provides support to enable members to develop their climbing skills through subsidised club trips. An annual photo competition takes place in the middle of the year providing budding photographers with an opportunity to show off their skills and be in for a prize or two.
Meetings
The Wellington Section normally meets on the third Tuesday of each month at 6pm at Southern Cross (in the Guest Room), 39 Abel Smith Street, Te Aro, Wellington. Generally the evening will consist of a brief update from the committee, a presentation about adventures in the alpine environment, a skills or information session and an opportunity to chat and network with other section members over a drink. Occasionally this pattern varies a bit so if in doubt, check the latest Vertigo (our mostly monthly digital newsletter) or go to our Facebook and Instagram pages. Both are linked below here.
Social Media Links
We're on Facebook and Instagram – come and check us out!
Trips
The club runs a variety of trips in both the North and South Islands. Trips are pitched at different levels to provide opportunities to those who are just starting out as climbers through to those climbers with more experience. Tukino is proving to be a popular destination for rock, general alpine and ice climbing as well as ski touring.
Courses
The section runs a number of snowcraft courses each year. Details for these, including registration form, are usually available in January each year. The section also runs Summer Rock with details and registration forms available in December each year.
Gear Hire - Currently Unavailable.
The club has a number of PLBs available for section members to use – club trips have priority over individuals. There is no charge for PLBs, just a deposit. In addition to the PLBs the section now has an InReach for hire.
We also have ice axes, avo gear, helmets, hammers and crampons available for hire to section members only. Please give as much notice as possible for gear hire (at least a week). 
Wellington Section Committee
Committee Email: [email protected]
Committee
Chair – Keith Munro
Secretary – Emma Haywood
Treasurer – Eva Duncan
Trip Coordinator – Adam Power
Snow Instruction Coordinator – Stephen Hunt
Rock Instruction Coordinator – Sam Brown
Gear Custodian – Gear hire currently unavailable
Vertigo Editor – Andy Carruthers
Section Night Coordinator – Peter Laurenson
Assistant Section Night Coordinator – Juergen Oesterle
Banff – Emma Haywood
Social Media – Sam Brown
Photo Competition Organiser – Guy Dubuis
Club Liaison – Keith Munro
General Committee – Carolyn O'Shaughnessy, Richard Graham
Newsletters
For all Vertigo's from September 2020 on, use this link: Vertigo.
For earlier editions please use this link Vertigo backup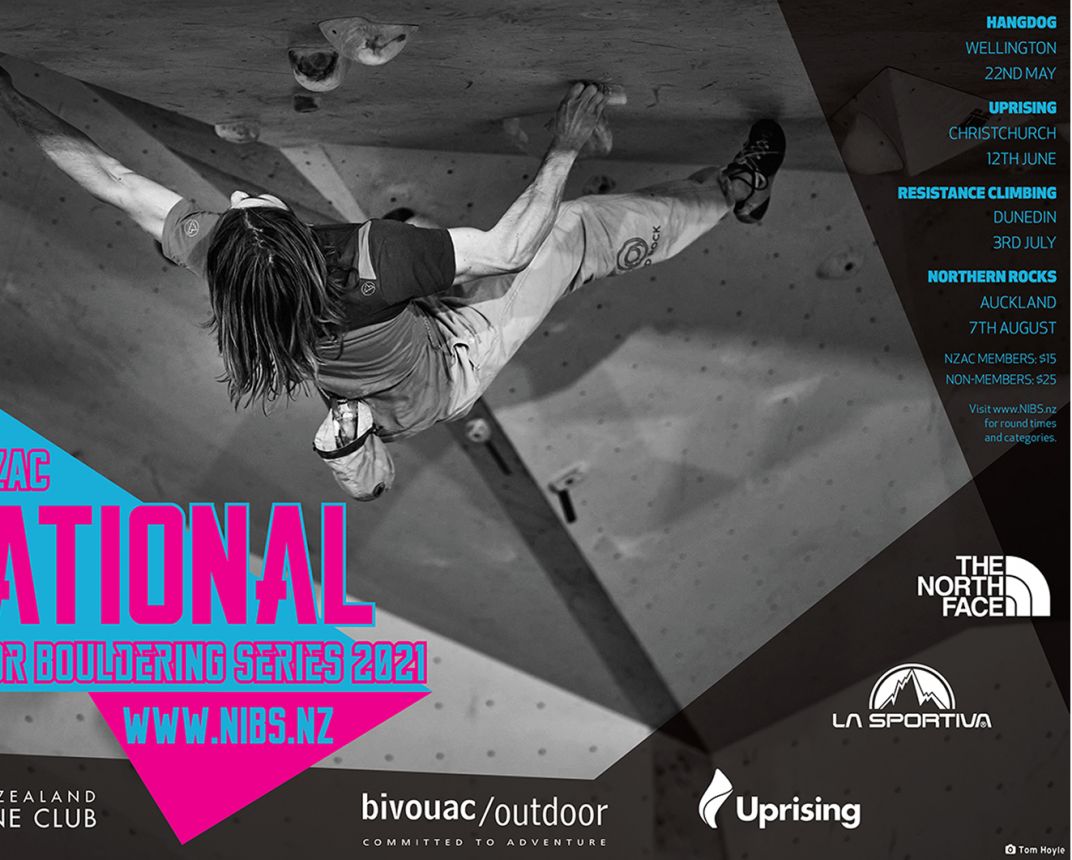 -
The National Indoor Bouldering Series is back once again and this year is set to be bigger and better than ever before! 
Round One of NiBS 2021 was hosted this year by Hangdog in Wellington. A shipment of new holds arrived just in time for almost 200 competitors to test themselves against the excellent route setting of George Sanders and Frank Foster.