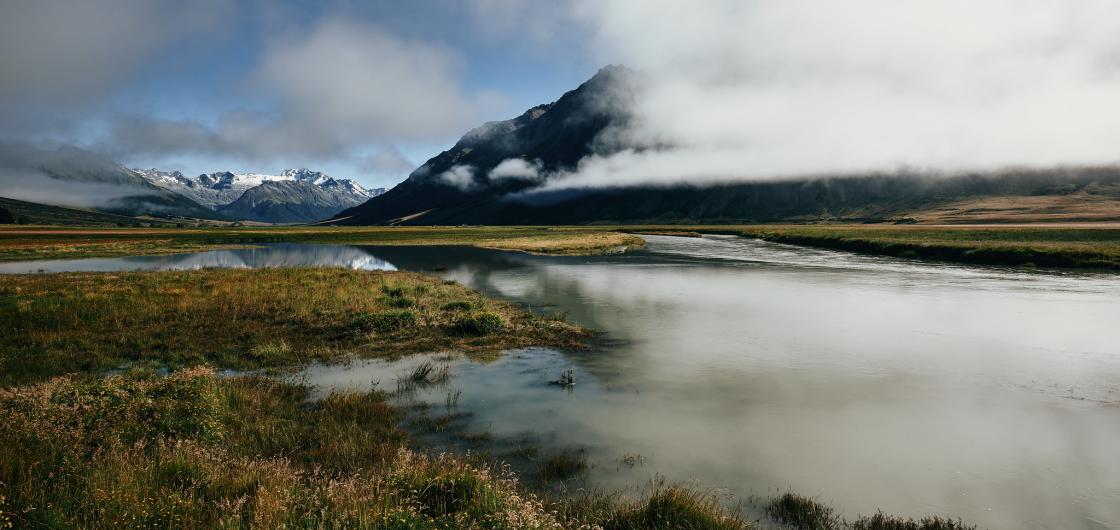 North Otago

North Otago offers scenic bouldering at Elephant Rocks, and easy to moderate mountaineering and ski mountaineering in the St Mary's Range. The Southern Alps can be accessed via the nearby Ahuriri, Hopkins and Dobson Valleys.
The Section
The North Otago Section is the smallest in the NZAC. The section has a rich history with many first ascents by members over the years. Members have contributed greatly to hut building, hut maintenance, overseas expeditions, and club affairs. In 1952 North Otago Section Member and NZAC President Harry Stevenson wrote the letter of endorsement for a young Edmund Hillary to be a member of the 1953 Everest Expedition.
The Section has core group of climbers who remain very active rock climbing, alpine climbing, ski mountaineering, overseas climbing, and alpine botanising.
Meetings
Section meetings are usually held 3 or 4 times a year, depending on the availability of guest speakers, but members meet at The Climbing Wall twice weekly. An annual Christmas Barb-B-Que and Bouldering evening is held at Elephant Rocks. See the latest newsletter below for more information on upcoming meetings.
Courses & Trips
The Section does not run formal courses or trips. Local members meet and arrange many private trips in NZ and overseas.
Climbing Wall
The Waitaki Community Recreation Centre 'Rock Wall' is run by the section.  It is open on Tuesday 8-10pm, and Thursday 5-6.30pm. Members receive a 25% discount. Click here for full information: Rock Wall.
Image Gallery
The NZAC Climbing Wall at the Waitaki Recreation Centre, Oamaru.
Upper Hopkins Valley from the NZAC Elcho Hut
Kids on the local climbing wall in Oamaru
Mt Huxley at the head of the Ahuriri Valley, North Otago.
Contacts
Committee Email
Chairman John Hamilton
021 890 584 Email
Treasurer Peter Robinson
Secretary Dara Shearer
03 434 5946 Email
Instruction Rob Connolly
021894427 Email
Section Rep Dara Shearer
03 434 5946  Email
Hut Responsibilities
Elcho Hut, near the confluence the Elcho Stream and the Hopkins River, is the responsibility of the North Otago Section. Annual hut work parties are held, usually in mid-winter.
Gear Hire
Avalanche gear – 4 sets includes Ortovox M1 transceivers, shovels and probes.  Members $5/day, Non-members $10.  Courier costs additional.
Black Diamond Raven Ice axes  x4. Members $5/day, Non-members $10.
Personal Locator beacon – free hire to local members, booking essential.
Newsletters
---------------------------------------------------------------------
The North Otago Section built Elcho Hut, in the Hopkins valley, in 1938. The section has carried out regular maintenance traditionally scheduled around the winter solstice. The timing gives the best chance of 4WD access as the freezing temperatures generally mean the river levels are low. The Hopkins river has a reputation for swallowing vehicles.