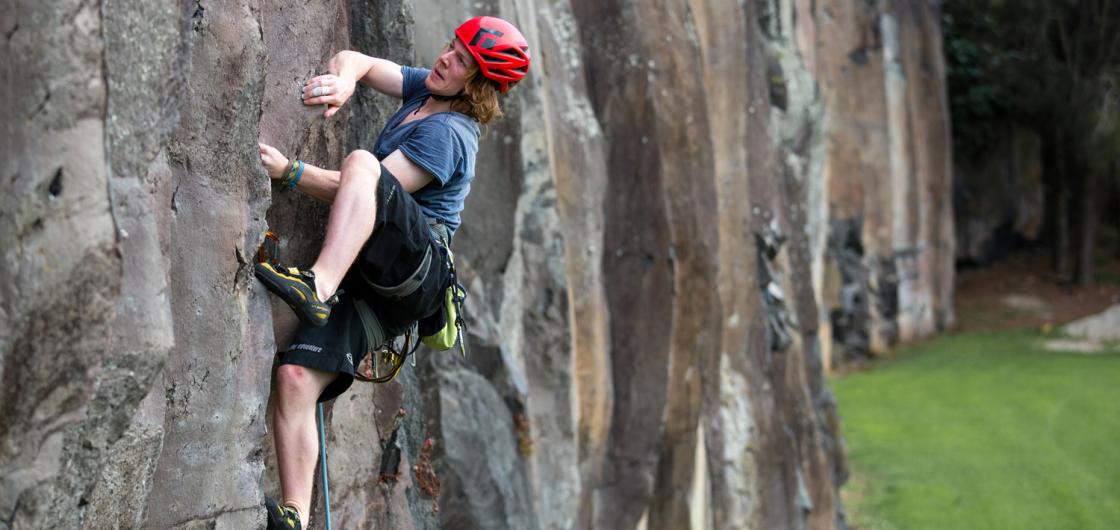 Auckland
Despite a reputation as latte-sipping, real estate obsessed urbanites, Aucklanders continue to great things in the outdoors and claim Sir Edmund Hillary as their own. Climbing in or near Auckland is available at Mt Wellington, Maungarei Springs and Ti Point. Wharepapa / Castle Rock access remains open and is operating as it always has.  For more information on Wharepapa/Castle Rock click here.
Long trips down to the Central Volcanoes generate enthusiasm for the white stuff that other regions struggle to match. Visitors and residents alike will find a collegial and vibrant climbing community with a wide variety of interests.
The Section
The Auckland Section is a large active section based in the North Island of New Zealand. Our main forms of communication are our stand-alone website and Facebook page.
Meetings
We meet on the second Monday of every month upstairs in The Loft function room at The Horse and Trap Mt Eden. Meetings normally start at 7:00 pm.  Upcoming meeting details.
Courses
The section organises a range of courses including;
Basic Snowcraft: This is an introductory course focused on taking participants new to mountaineering into the mountains to gain skills, confidence and experience in the alpine environment. Held over a long weekend (Friday to Sunday), two theory nights and including a grad trip (second weekend) to practice your new skills and gain confidence this course is a great way to develop a love of alpine environments.
Basic Navigation: This is an introductory navigation course with the intention to go beyond basic map and compass work
Avalanche Awareness This course is NZ Mountain Safety Council (MSC) accredited introductory level course. It is the first step to understanding avalanches and gaining an appreciation of the avalanche phenomenon, and what is required to make decisions regarding personal safety when traveling in avalanche terrain.
Trips
The section runs a range of trips throughout the year. Find out more about upcoming trips here.
Hut Responsibilities
The Auckland and Central North Island Sections are responsible for the Ruapehu Hut maintenance programme.
Gear Hire
The following equipment is available to NZ Alpine Club members:
Crampons – flexible, suitable for stiff leather boots or plastics (NOT suitable for soft boots)
Ice axes – very light, straight axe
Helmets – light & comfortable, one size fits all, different colours!
Avalanche transceivers – easy-to-use, suitable for all trips in avalanche-prone areas, e.g. Mt Ruapehu
Shovel and Probe part of the essential avo kit.
Contact our gear officer on [email protected] to see what equipment is available and to confirm pick-up and drop-off times.
For large groups, please make one collection and drop off.
Charges are $10 each item over the weekend or $20 for any 7-day period. A bond of $50 per item is requested on pick-up (please have cash ready). The bond will be refunded when an item is returned in good and clean condition.
Pick-up is after 8 pm on Thursday night.
Gear must be returned between 8:30 pm and 9:30 pm on Tuesday night, or by arrangement. Otherwise, $10/day extra charges apply for each item.
Committee
For full details on our committee please see our website here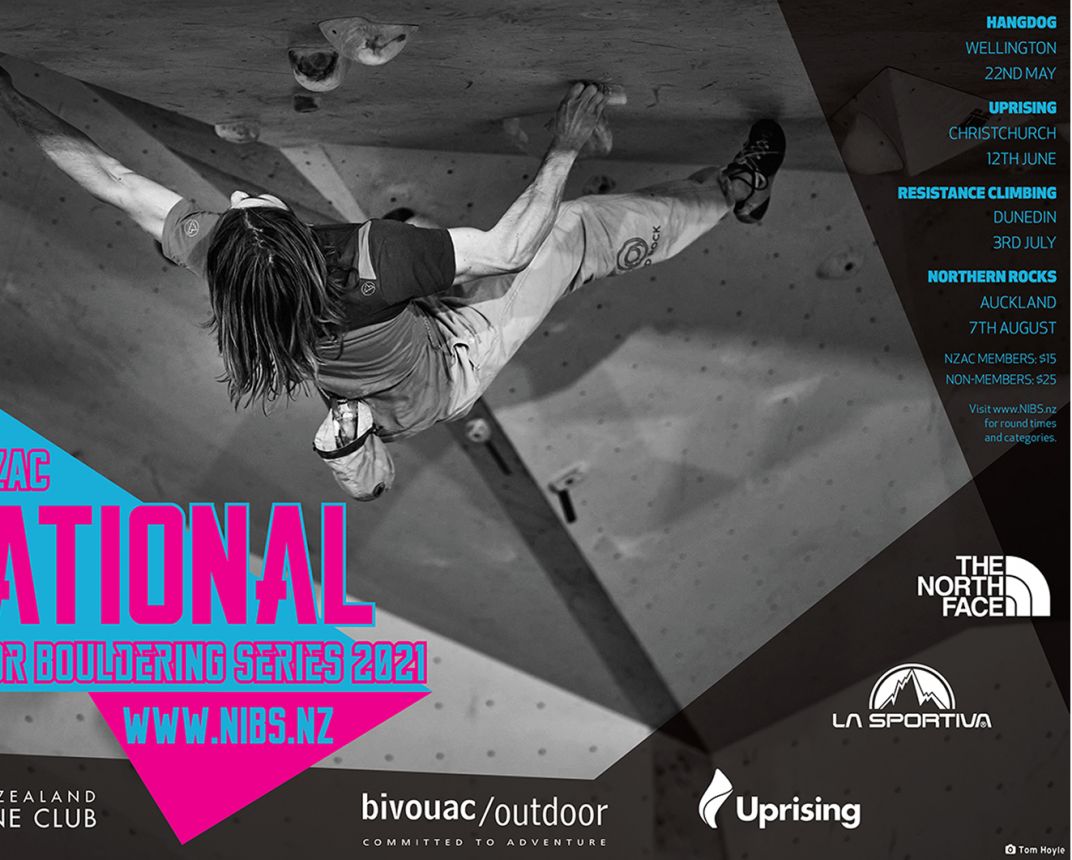 -
The National Indoor Bouldering Series is back once again and this year is set to be bigger and better than ever before! 
-
The NZAC Ski Touring Meet is a fun sociable weekend, and a great opportunity to get out and do some ski touring. 
The meet is