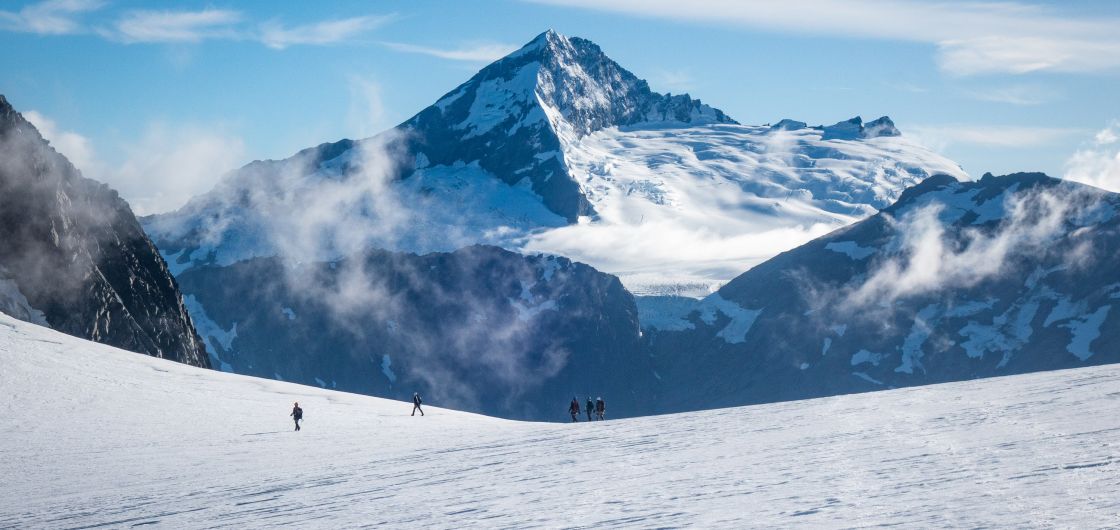 Otago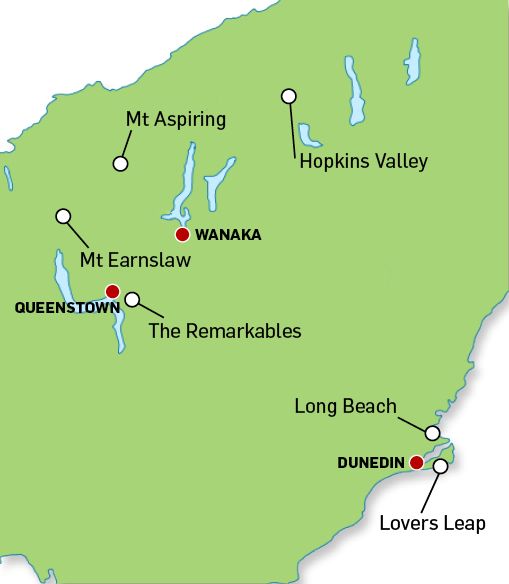 The Otago section has an active membership who are exploring the mountains of Otago and further afield.  Our membership is spread throughout Otago with main concentrations being in Dunedin, Queenstown, and Wanaka. 
The Section
OSONZAC is vigorous and independent Section, that has a strong and active base of climbers. Historically one of NZAC strongest Sections, it has benefited from being able to draw upon students at the University of Otago. Many, many great climbers have emerged from the Otago Section.
Meetings
Anyone interested in the Club, or its services can attend the section meetings.  
In Dunedin there is a meeting on the first Wednesday of the month, 7:30pm, in the Otago University Staff Club, Union Street Central, North Dunedin. We normally have a speaker or some other social activity. Check the latest newsletter for meeting details, 
In Queenstown over the winter months there is a Beta over Beers social night for mountaineers, ski tourers and climbers. Join us for drinks and meet like-minded people. Discuss the latest conditions in the mountains, find a buddy for your next adventure or get some inspiration for future trips. Check our newsletter or Facebook page for details.
Courses
The section organises beginner and intermediate mountaineering instruction courses  and rock climbing courses. These will be advertised in the section newsletter
Calendar
Hut Responsibilities:
The club has five huts in the Aspiring National Park, and all of these except Cascade Hut are managed, by our National Office under the Matukituki Huts Agreement with DoC. Cascade Hut is maintained by the Otago Section.  
Rock Climbing
During the summer daylight saving period, on Tuesday evenings in Dunedin the section organises rock climbing on the local crags. 
Trips
The section runs a range of trips throughout the year it has an online system for organizing and disseminating information about Club events/trips. Check out the OSONZAC website.
Gear Hire
DUNEDIN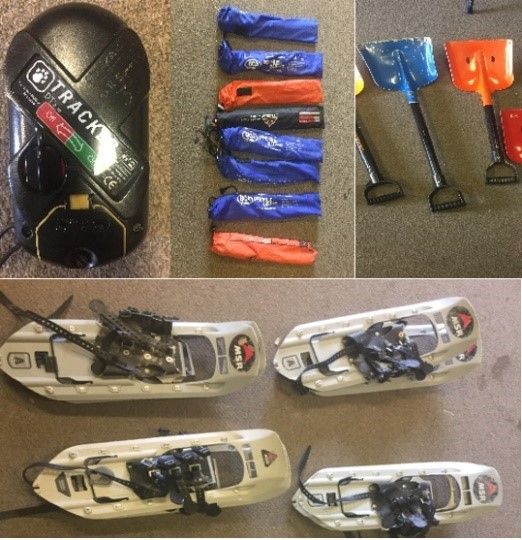 We have eight sets of avalanche equipment and eight sets of snowshoes that are available for rent, Hunting and Fishing at 141 Crawford Street, in Dunedin manage the rental of this equipment for us. The snowshoes are MSR Evo 22 units. The rental costs are $10 per day for an avalanche kit consisting of transceiver, probe and shovel and $5 per day for snowshoes for all Alpine Club members. You MUST show your current membership card to receive that rate. 
Not a member, or don't have your card? Then the fee is $20 per day and you will be required to pay a $20 deposit. Members are welcome to collect gear on Friday and return Monday and two day's rental will apply. If you wish to make other arrangements, please contact Keith or any of the committee and we will sort things out BEFORE you go into the shop. If you have any issues with the gear or rentals, please don't hassle the staff at Hunting and Fishing as they are doing us a huge favour by running the rental scheme for us.
PLB Hire 
There is one PLB in Dunedin that can be borrowed by members only and is free of charge. To borrow this unit, you need to complete a google forms hire agreement Here. You should then call Keith on 0276644037 to confirm availability and arrange pickup. 
Notes on Avalanche Kit Hire 
We have different transceiver models, Ortovox Zoom, Ortovox M2 and DTS Tracker.  
You should familiarise yourself with the operation of the units hired before heading into the hills. You can access the manuals for the various units here <Equipment Manuals> . The transceivers are only hired as a complete kit with shovel and probe. Please ensure you fit fresh alkaline batteries to you unit before using it.
QUEENSTOWN AND WANAKA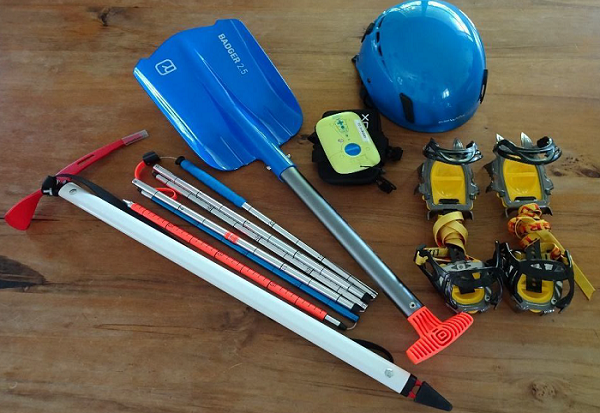 We have 5 sets of – avalanche transceiver, shovel and probe; helmet, walking axe and crampons.  Three sets are in Queenstown and two are in Wanaka. 
GEAR HIRE CONDITIONS
To hire gear and organise pick up/drop off, fill in the form at <Central Gear Hire> . Either Chris (Wanaka) or Bryce (Queenstown) will respond with payment details and pick-up arrangements.
Minimum hire is 2 days. 
Gear is hired with the expectation that it will be returned clean and tidy, if gear is lost or damaged, replacement cost will be charged. 
Gear can be reserved by paying in full via bank transfer.  
All gear must be paid for on booking. 
NON-MEMBER GEAR HIRE CONDITIONS
NZAC Members may hire on behalf of non-members joining the same trip knowing that the NZAC member is responsible for any loss or damage. The non-member pays non-member prices.
PRICING – All gear has a minimum charge of 2 days
| | | |
| --- | --- | --- |
| Item  | Member $/day  | Non-Member $/day  |
| Avalanche Kit  | $10  | $20  |
| Helmet  | $5  | $10  |
| Axe  | $5  | $10  |
| Crampons  | $5  | $10  |
Pre-payment is required and current membership card required at pick up.
If you aren't known by the gear custodian, you will need to pay at $100 cash bond on pick up
Newsletters
May 2021 June 2021 July 2021 August 2021 September 2021 October 2021 November 2021 December 2021 January 2022 February 2022 March 2022 April 2022 May 2022 June 2022 August 2022 September 2022 October 2022 November 2022 January2023 February 2023 March 2023 April 2023 May 2023 June 2023 July 2023 August 2023 
Central Otago Newsletters
April 2021 June 2021 October 2021 February 2022
Contact the Section
Email the section here
Or email/call the chairperson (details below)
Committee
Riley Smith - Chairman phone 027 222 8731 email here
John Coulston - Treasurer email here
Eve O'Brien - Secretary email here
General Committee Members
Juliet Meldrum - email here
Keith Moffat - email here
Simon Noble - email here
Rob McLaren - email here
---------------------------------------------------------------------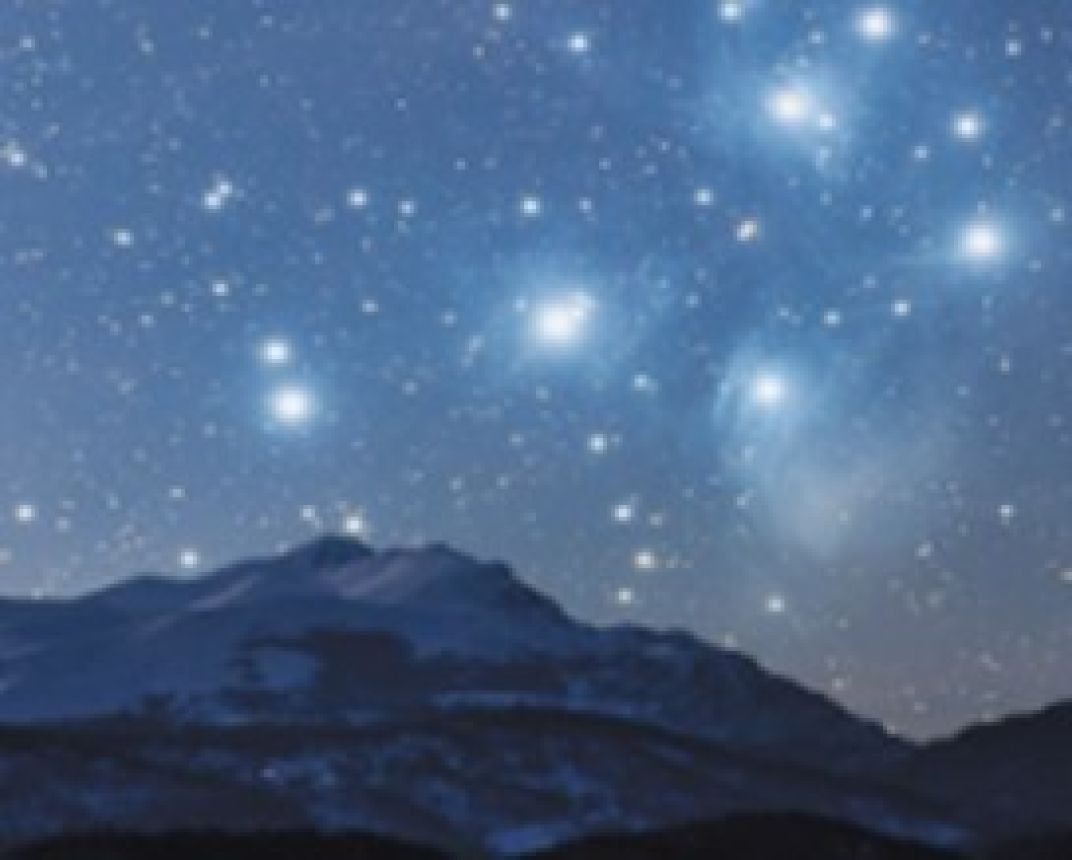 -
The Otago Section are organising a gathering at Aspiring Hut during Matariki weekend. Mark this in your calendar as it will be an opportunity check