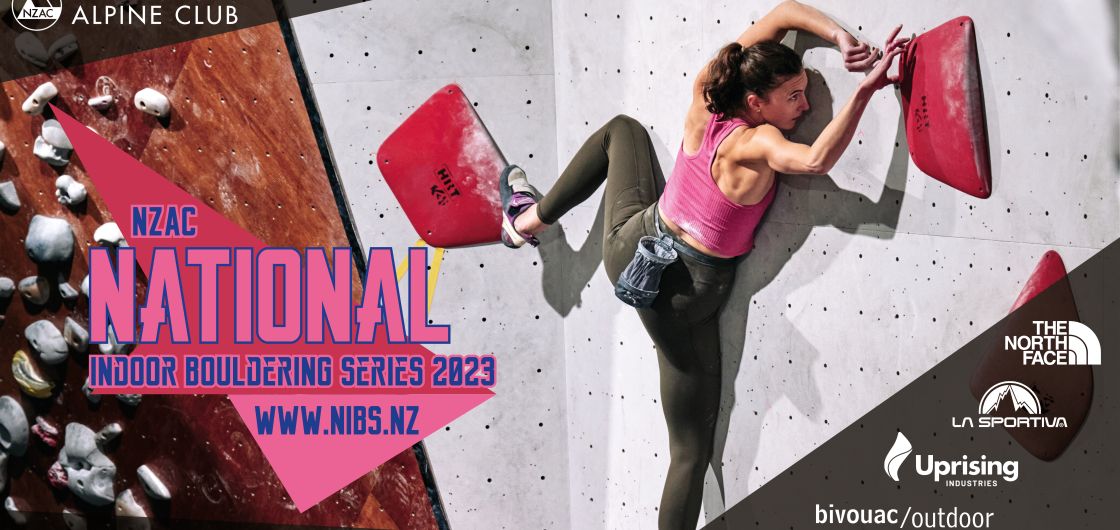 -
National Indoor Bouldering Series 2023
Fast approaching is the increasingly popular National Indoor Bouldering Series (NiBS) for 2023, now fully confirmed with competitions once again taking place at 4 locations across the country;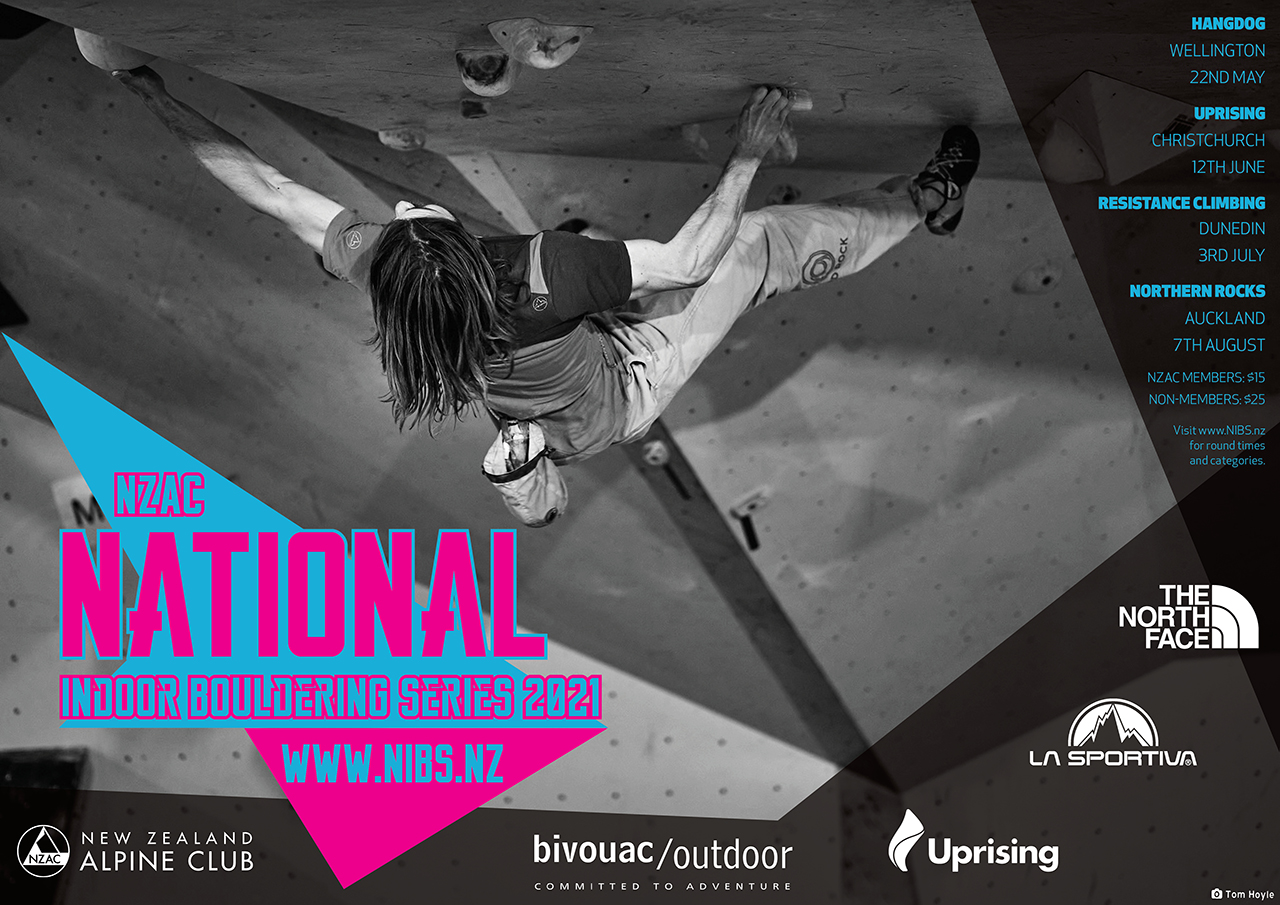 These are fun, participation-based climbing events for all abilities and are an incredible spectacle to watch in person. For 2023, the events have a new U10 age category and are applying the IFSC Bouldering scoring system to the Finals. More detailed event information can be found here, and registration pages can be found at each of the 4 location links above.
The NZAC National Indoor Bouldering Series is supported by The North Face, La Sportiva, Uprising Industries and Bivouac Outdoor. And credit for the wonderful poster photo goes to Tom Hoyle.
We look forward to seeing you there!