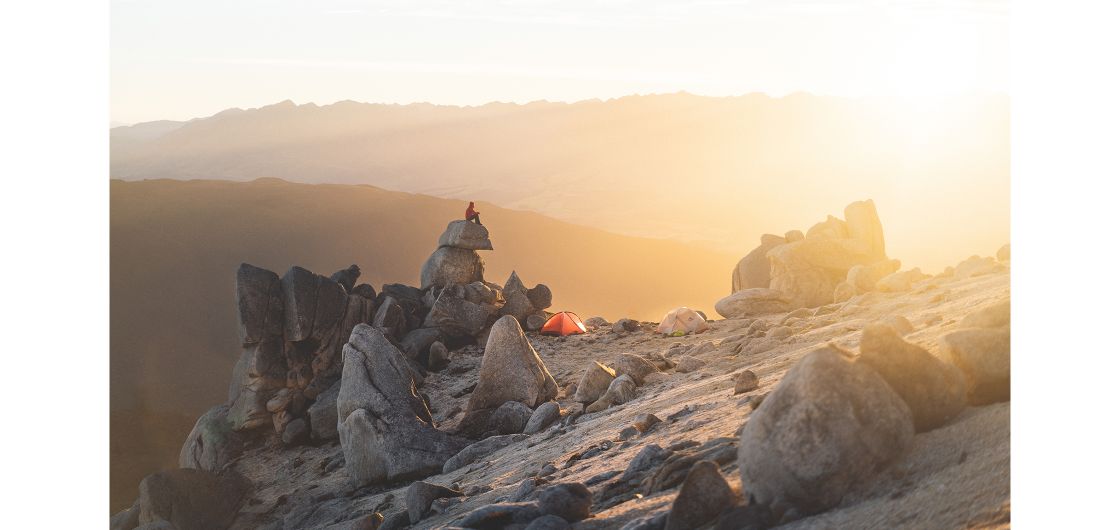 NZAC Photocomp 2021 - Mountain and Climbing Culture
With a bit of a delay due to the Level 4 restrictions, judging is now complete on this year's NZAC Photo Competition. We've announced three category results already, with Mountain and Climbing Culture, Youth and Rock Climbing categories still remaining.
The winner of the Mountain and Climbing Culture category for this year is the image shown above, by Jeffrey Ward. Jeffrey has made some very strong entries to the competition this year, he also won the Alpine Activity category and placed in Alpine Nature. As well as the category winner, he was awarded an 'Acceptance' in this category for another of his entries.
This winning image has an immediate impact on the judges, it has the ability to transport the viewer to a time in their own experience where they have experienced this kind of idyllic, overwhelming encounter with the natural world. The image has a really strong atmospheric component and the ability to transport the viewer and bring on a sense of nostalgia makes it a very strong contender in this category. The judges also admired the careful balance of the composition and the even-handed processing involved.
There was one honours image awarded for this category, from Peter Laurenson. See it below.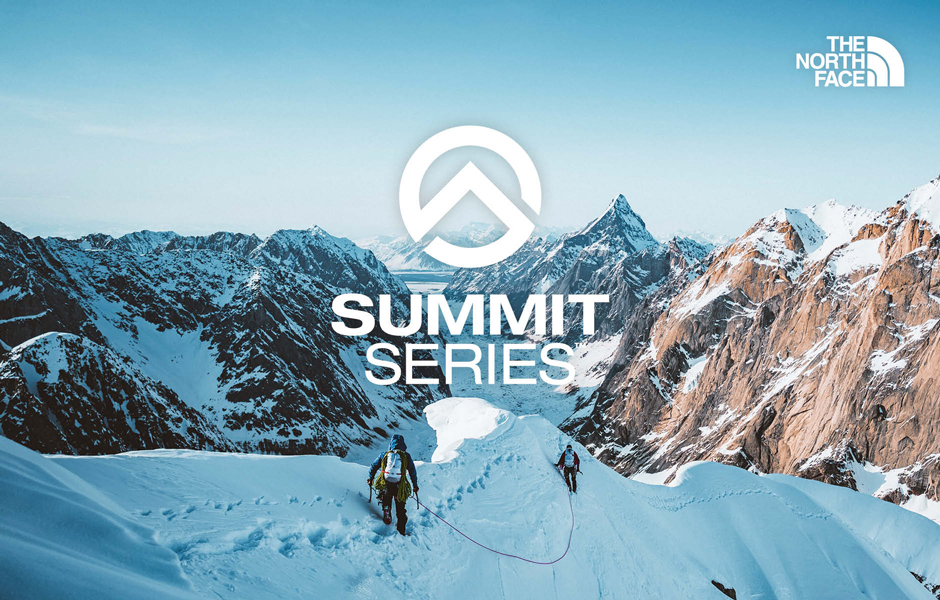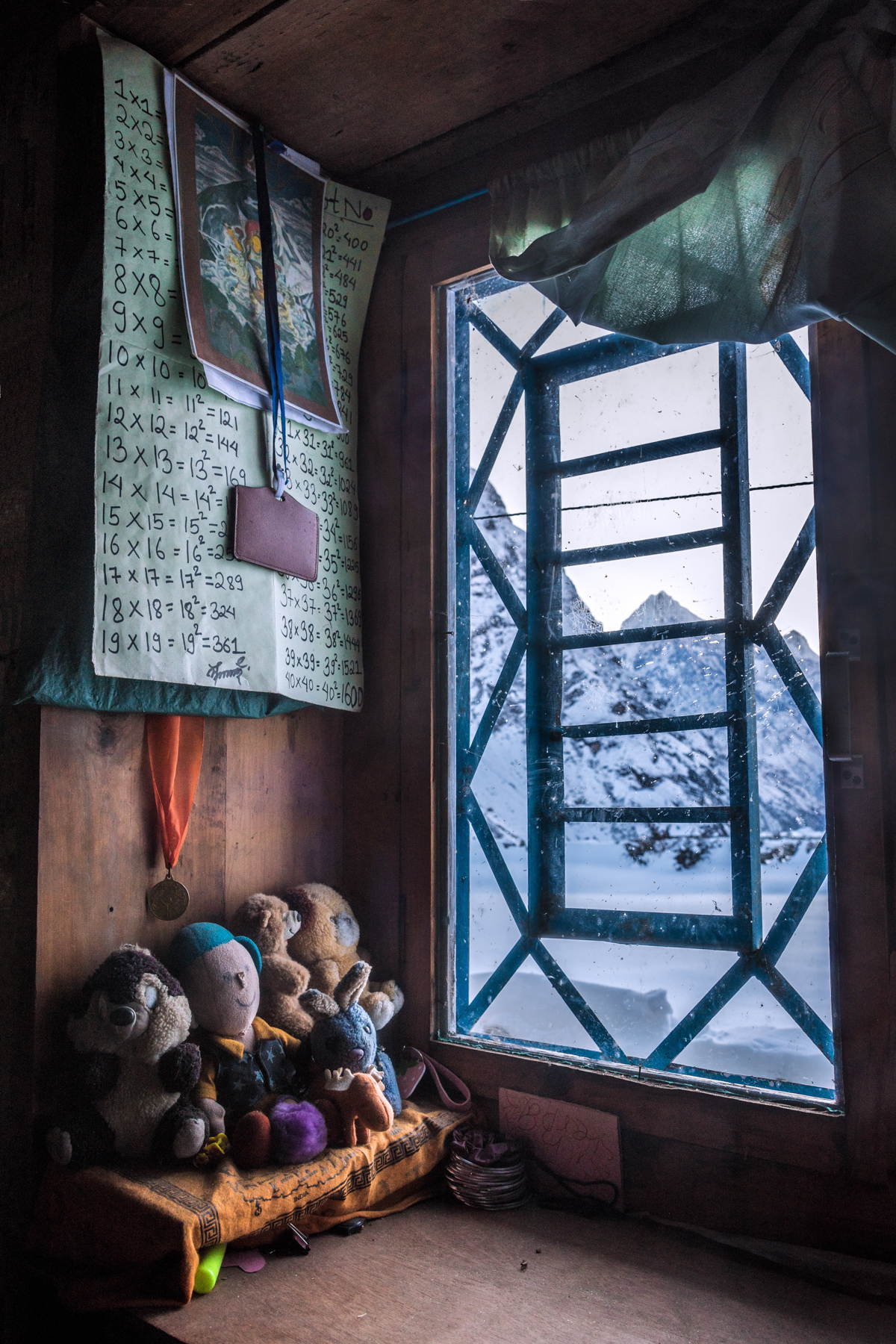 We'd also like to announce the winner of this year's Youth category. The winner is Violet Lang, with her gentle study of glacial ice formations. Violet has a great teacher, her father Gavin Lang's fantastic alpine images will be familiar to many. Congratulations Violet.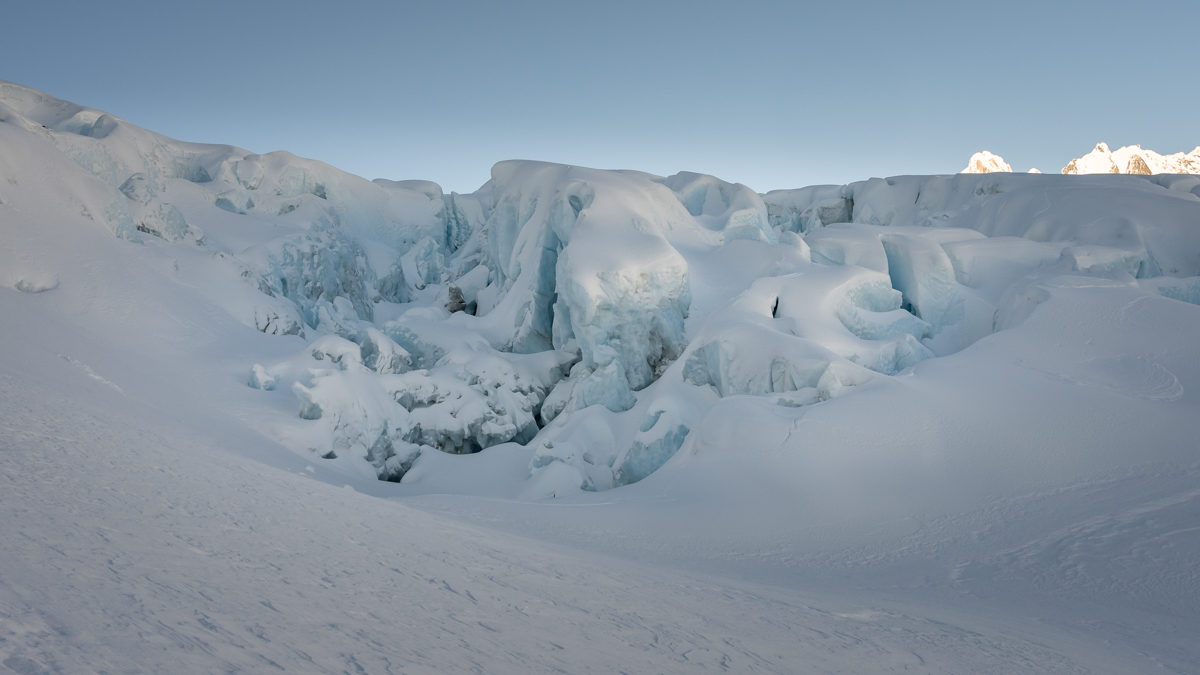 These images may appear in the NZAC Calendar 2022, so keep a look out for that when it becomes available before Christmas. Thanks again to the photo competition judges Simon Waterhouse, Mark Watson and Tom Hoyle. Also thanks to prize sponsor Macpac.