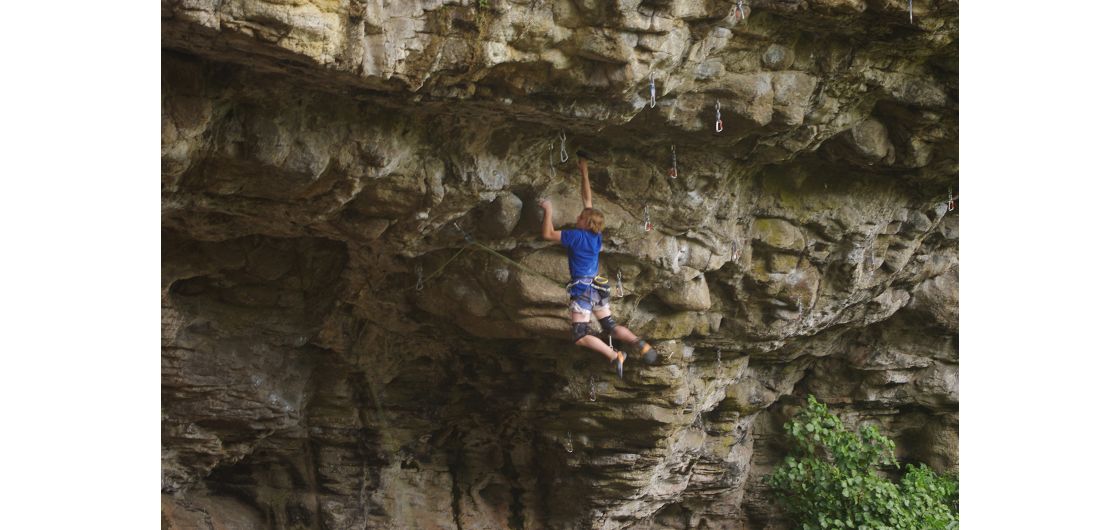 Enzo Murray Ticks Doomsday Clock (34)
10/1/2023
Christchurch climber Enzo Murray (18) has made the first ascent of a new line in Christchurch's famous home of steep, hard routes, The Cave. The climb is known as Doomsday Clock and at grade 34, it is one of the hardest routes in the country and Enzo's first of the grade.
The line was bolted back in 2016 by Sefton Priestly and took some very steep and blank looking terrain in the gap left of Space Boy (32). After some attempts on the project, Derek Thatcher rebolted  the route, altering the line slightly and suggested the name of 'Doomsday Clock'. Attempts to complete the line have been unsuccessful until Enzo's success on 8 January.
'It consists of five bolts of consistent, bouldery climbing to a dyno, then intersects with the very good kneebar shared with the classic Space Boy (32). Then, once exiting the kneebar the line sports a difficult boulder problem finishing in a dyno into compression with a sloper. From there, it's roughly grade 28 to the top; the same finish as Vampire (30) and Underworld (32). This climb is one of the raddest climbs I've done in the Cave, and one of the last pure lines to be climbed that isn't a girdle or link-up. I would definitely recommend this climb for anyone wanting to thrash themselves on some hard climbing! Shout out to my friend Nikau Mateer for the many belays and lone night seshes. And another shout out to Roland Foster's quarry for being the best place for training seshes in Christchurch.'
It has been a great summer for Enzo so far, having also recently climbed The Giving Tree (31), Bust A Drive-By (31), Space Boy Extension (32) and Colossus (33).
Photo: Izzy Shanks