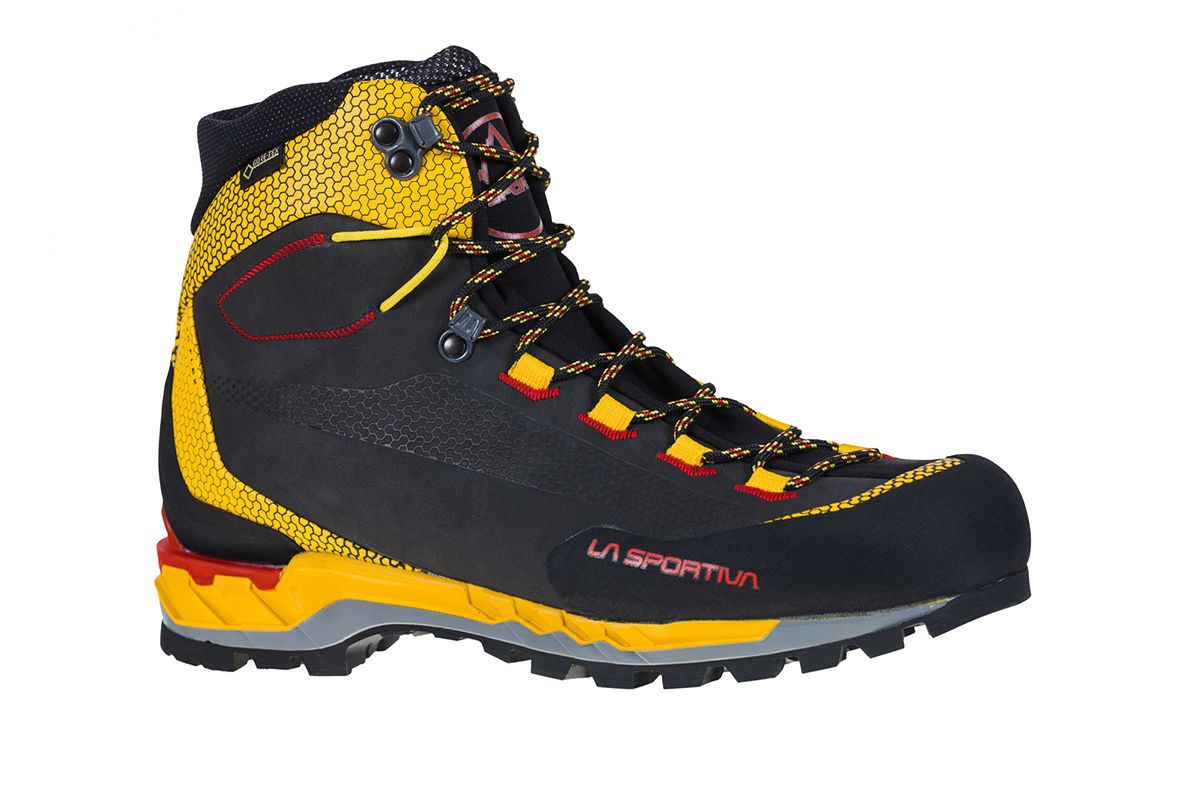 La Sportiva Trango Tech Leather GTX
La Sportiva has finally done away with the reliable old workhorse Trango Evo S—that three season, three-quarter shank boot that was usually red, but came in yellow and blue options too. The Evo S's most direct offspring is the Trango Tower—a very similar boot in all respects. However, there is now a precocious baby brother—the Trango Tech. The Trango Tech is a lighter boot than the Tower, but still fits the same design brief—a three-quarter shank, three season mountain boot that is compatible with semi-automatic crampons (toe strap and heel bail). The Tower/Evo weigh virtually the same (1417g for the Evo), while the new Techs weigh in at 1220 or 1280g. I should mention that there are two variations of the Tech—a fabric version and a leather version.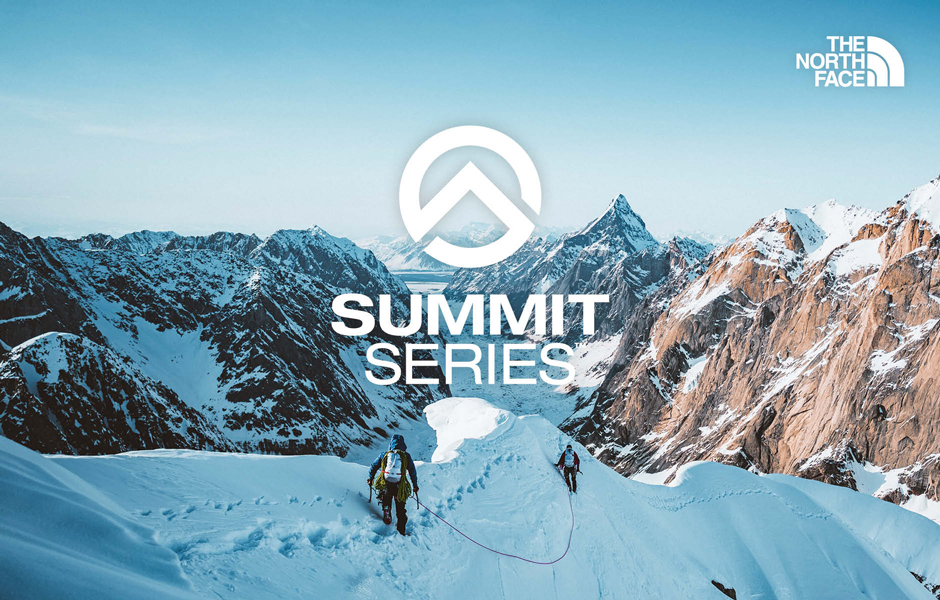 While doing my research for my next pair of boots, I knew I wanted a boot that was lighter than the Evo, but still wanted to be able to perform as a three season mountain boot—so not for technical ice or frontpointing and not fully rigid, but still decent at scrambling around, step-kicking up snowfields and long, wet approaches with a big pack. I don't need the fanciest boot out there—just something solid that will get me to the point where I can put my rock shoes on or leave on all day on moderate terrain if I'm just scrambling for a summit. Other boots I considered were the Trango Cube (reviewed in The Climber #95), Scarpa's Ribelle series, as well as some of the Mammut and Lowa boots, but I ended up sticking with the Spotivas as I was familiar with the sizing and I didn't want anything that was going to blow the budget. A number of other reviewers have complained that while they liked the fabric version of the Tech (I'll just call it the 'Tech'), the uppers wore out very quickly. With only 60g in difference between the Tech and the Tech Leather, and a slight reduction in price, I opted for the all-leather upper version of the Tech, and apart from one little bugbear, I'm happy I did.
Let's get some particulars out of the way—the Techs fit similarly to my old Evos, with a little more room in the toes and a slightly softer shank. They seem to be a little more comfortable to walk in, but I can't say I really ever had any trouble with my Evos. They are waterproof (Gore-Tex liner) and have the same Vibram Cube sole as La Sportiva uses on many of their other models. There is a nice toe-bumper/rand and the leather does seem to be about as durable as I would expect—certainly no complaints about durability here. The Cube sole I have never found to be particularly durable, but it is adequate and grippy on rock. I have used semi-automatic crampons on the Techs a number of times—my general mountaineering crampons are Cassin C12 with a BladeRunner toe basket—kind of a franken-model but they work just fine and I imagine that most semi-automatic crampons on the market would work as well. I'm not really a gaiter-wearer anymore (most of the boots I wear in the mountains already have integrated gaiters) and I had hoped that La Sportiva's stretchy material used in the top of the boot would provide some protection against debris—but it does not—so the gaiters come out when I take these out for a romp. One big difference between the Tech and the Tech Leather is that the Tech has a handy loop at the back for clipping them together or simply helping to pull them on. I really like this feature on other boots and miss it on my Tech Leathers.
Having had the Trango Evo S and tried on the new Trango Tower (both of which felt like bricks compared to the Tech), and now having used the Tech Leather I don't know why anyone would buy the Trango Tower. The Tech is just as capable in a lighter package. Nothing about this boot blows me away—it's certainly not the lightest or fanciest boot on the market—just a solid, comfortable, capable boot and that's a win for me.
3 1/2 stars
By Graham Johnson