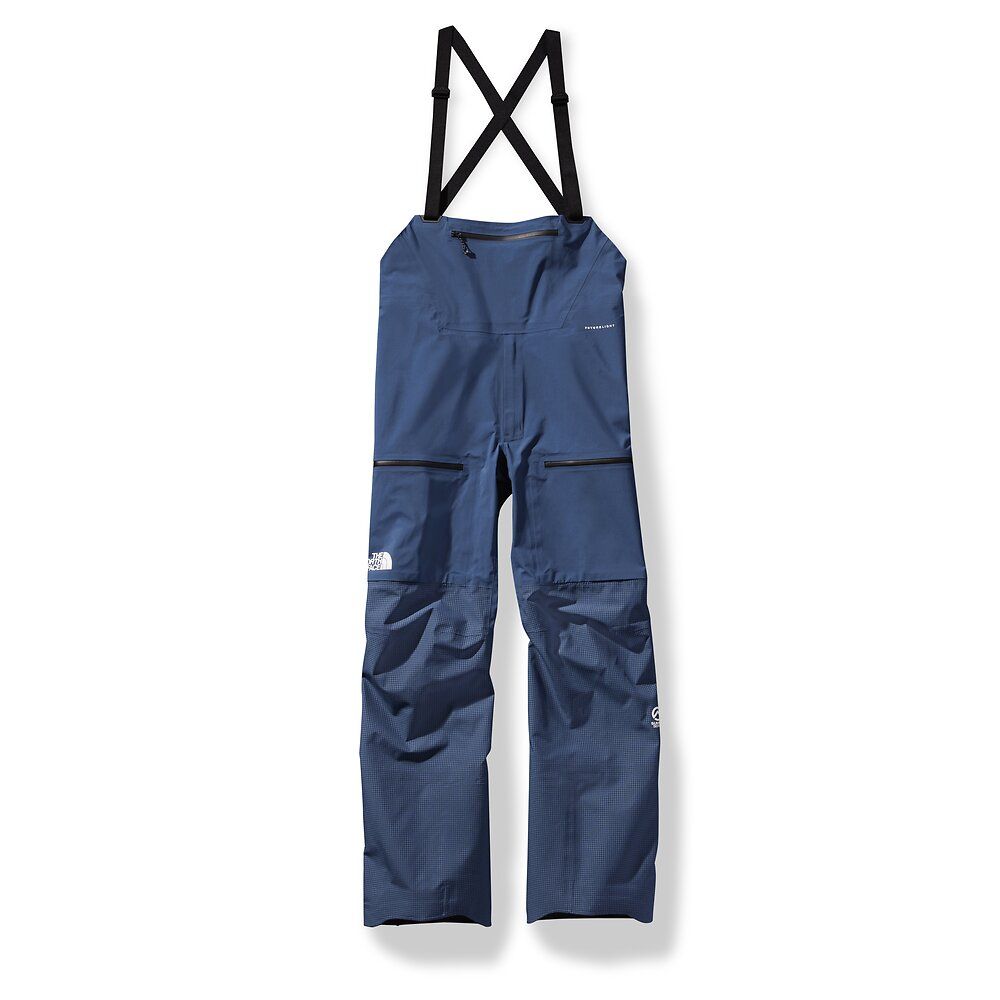 The North Face Summit L5 Futurelight Full Zip Bib
By Graham Johnson
Okay, I'll admit it. I bought these mostly because I thought they looked cool. My old bibs could have held on for another season—although there's almost as much seam grip and tenacious tape holding them together as there is GoreTex … Shell pants are one of these necessary evils that I try to avoid, unless I'm skiing. I hardly ever wear them when I'm climbing, but when the skis go on, so do the shells. A few weeks after ripping even larger holes than normal into my old bibs I ran into a North Face athlete out ice climbing that was fully decked out in the Summit L5 bibs and jacket (not tested). I thought they looked pretty cool on him so I ordered the bibs.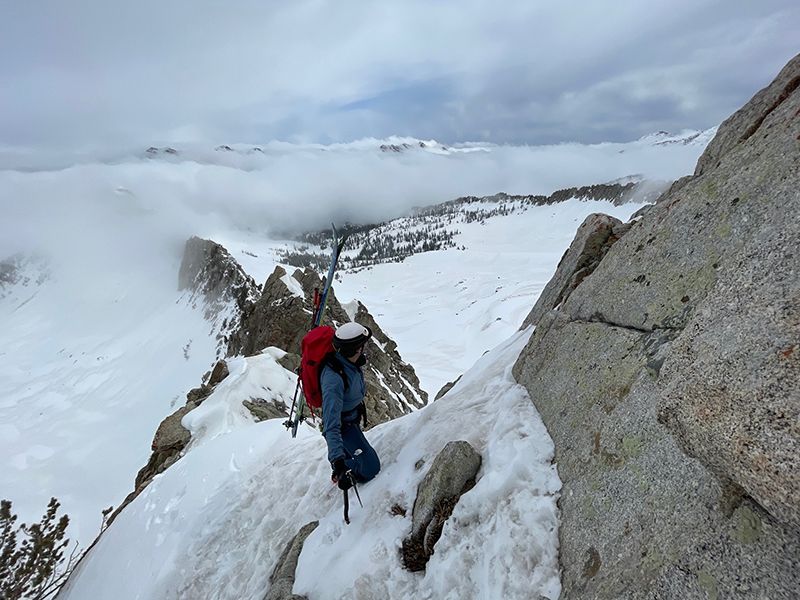 The bibs are made with TNF's new(ish) proprietary waterproof/breathable membrane—Futurelight. This new wunder-fabric is supposed to be the most breathable membrane on the market and TNF are fully embracing it—using it on everything from tents to gloves. In fact, a quick website search shows no GoreTex products in TNF's current line up—Futurelight being the membrane of choice for all of their premium products. It's also made with recycled materials for the face and backing fabric (but the membrane itself is not recycled). It's nice to see a large company putting the effort in to make a performance fabric that also considers its environmental impact. Greenwashing or not (it's hard to tell sometimes!) it's good to see they are addressing it.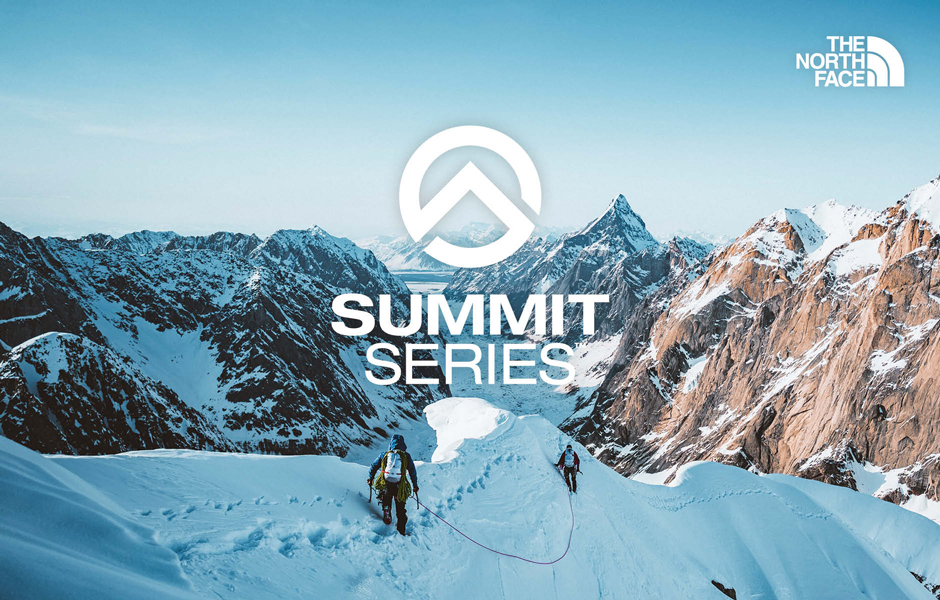 Does it perform?  Yes—it is at least as good as my GoreTex ProShell or Polartec Neoshell garments, possibly better. I feel like it breathes great when skinning or climbing and keeps my legs dry on the way down. The DWR—in another environmental nod, is made without the use of PFC chemicals—is not that great. This is a common complaint about PFC-free DWR. I have found the fabric to be wetting through quite quickly in wet snow and rain, but I have still remained dry—water is not passing through the actual membrane, just the DWR coated face fabric—which in theory would impact breathability—but I have not noticed this. One of the main complaints I've heard about other Futurelight garments is that the face and backing fabrics are so light it feels a little like you are wearing a trash bag. Not so with these bibs. The fabric is suitably thick and durable for a pair of shells designed to be used for skiing and climbing. Over the course of my testing—many backcountry and on-piste days as well as a few ski mountaineering missions—the pants still look new.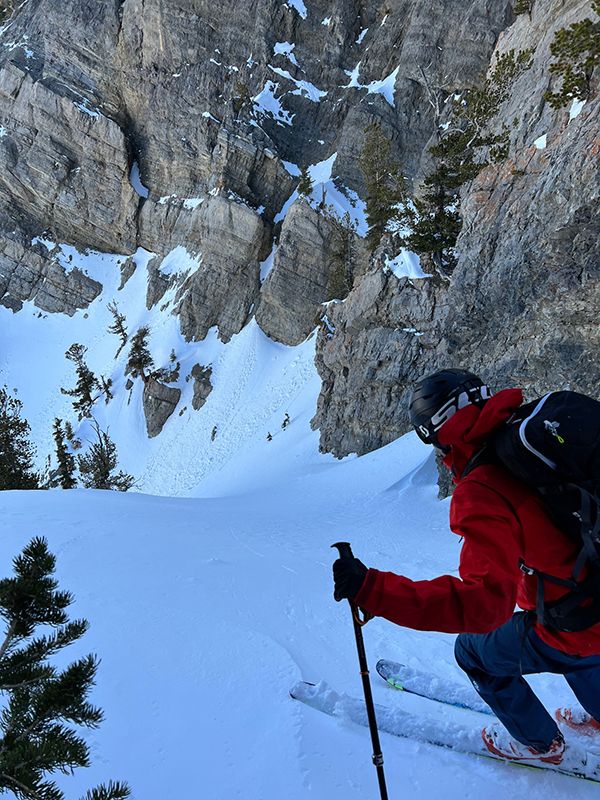 The 'Summit Series' from The North Face is designed with athlete input for top performance. Supposedly these are some of the most dialled-in products for climbing and skiing that The North Face offers. In many respects, this is a very dialled in product.  As mentioned above, the fabrics are up to the task with spectra threads and are proving to be very durable so far. The instep is re-enforced against crampons and ski edges and the whole lower leg from the knees down are made of a more durable fabric than the upper parts of the bibs. There is some light stretch to the non-spectra fabric, so they move great—I've never felt restrained when doing a spready (my only trick) off a jump or a high step when climbing. The thigh pockets—probably the best feature in my opinion—are the perfect size and the right side even has an elastic, beacon-shaped, subpocket with a clippable ring to keep your beacon very accessible yet still not bouncing around (I've been using a new Mammut Barryvox and it fits great—other models not tested). The mini-bib also has a decent sized pocket as well. The cut is nice and lean, but at 183 cm and 76kg they border on being a little short in the leg. A long inseam is available (as well as a short and a women's version—I've got the men's regular) but not when I placed my order at the beginning of the season! Full side zips are nice for venting and the integrated gaiter is a nice touch, but actually not as tight as one would like. The side zips close both the pants and the gaiter so if you have the lower zips open to allow your ski boots to have all buckles open and walk mode engaged, the gaiter doesn't seal around the boot. There is some silicon piping at the base to keep it from riding up when closed that works well, but the gaiter, on the whole, is just okay. My biggest bugbear is the narrow elastic at the back of the bibs that seems to work perfectly to untuck your baselayers as you move. It's very annoying! This may be just a 'me' problem, but I doubt it. A wider, higher and less elastic panel at the back would be an easy solution.
They perform well, look sick but could be just a *little* more dialled in. All in all, these are well worth a look if you are in the market for new bibs.
4 stars