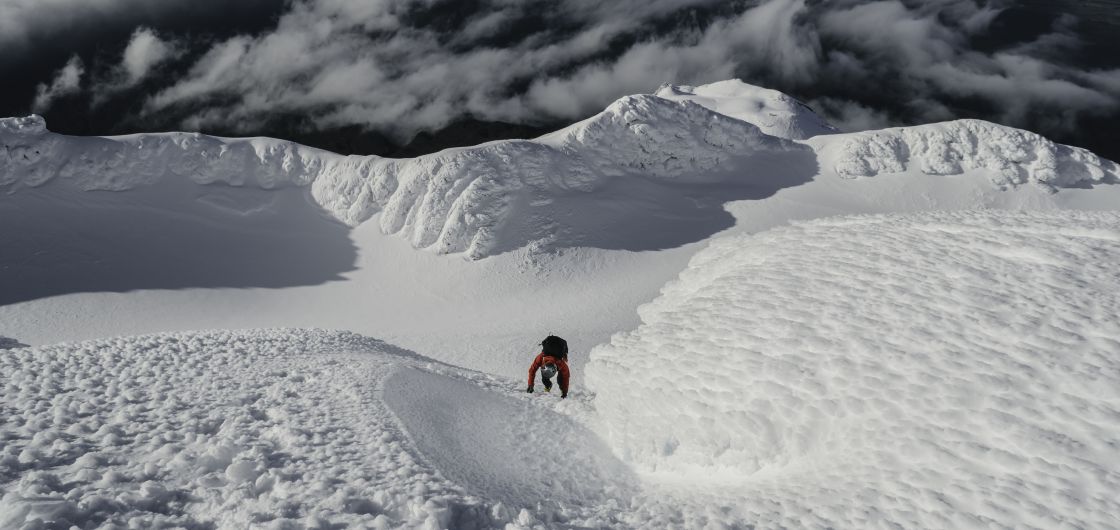 Life and Honorary Members 2023
Three Honorary Memberships and four Life Memberships have been awarded in 2023.
Honorary Memberships
Anne Braun-Elwert
Together with husband, Gottlieb Braun-Elwert, Anne established Alpine Recreation in 1981 and was co-director with Gottlieb until his untimely passing in 2008. Anne continued to run the company, with daughter and IFMGA guide, Elke Braun-Elwert.
Anne has climbed Aoraki Mt Cook in winter and joined Gottlieb on many ski tours, on two Patagonian ice ski traverses and a number of climbs in the European Alps, including Mount Blanc via the Brenva Spur in 1978. Some of these expeditions have been recorded in the NZAC Journal.
Under Anne's leadership, Alpine Recreation has maintained its high standing within the alpine climbing, ski touring and snowshoeing industries in New Zealand. Alpine Recreation continues to support NZAC by offering cheaper rates for unguided users of Rex Simpson Hut. Anne stands out as one of the few women leading in a role such as this within New Zealand. Many current NZMGA and IFMGA guides have, at some point, worked for Alpine Recreation in either the summer or winter seasons, helping to establish mountain guiding as a sustainable industry in New Zealand.
Anne has formerly been a member of the New Zealand Alpine Club for 16 years. Honorary membership is a well-deserved acknowledgement of Annes significant contribution to climbing.
Allan Uren
Allan Uren's long-standing contribution to alpinism in New Zealand is recognised with this Honorary Membership Award. A rock climber, mountaineer and skier, Allan has been at the cutting edge of climbing since the late 1980s and has recorded 81 ascents in the ClimbNZ database, many at the top end of the scale of difficulty.
As part of the Wānaka Climbing Club he spends many hours maintaining routes and tracks around the Wānaka rock climbing crags. In addition to the myriad of new routes he has climbed in the mountains and crags, Allan has been a member of the Wānaka Alpine Cliff Rescue team and a SAR volunteer based in Wānaka. Over nearly 20 years, he has been part of some of the most dramatic and horrific events in the wilderness. He has been an outspoken writer about the trauma that rescuers are exposed to, and a proponent of the need for psychological support for climbers in those roles.
Allan also contributes to the climbing community through his voluntary instruction at the Remarkables Ice and Mixed Festival. The proceeds of which go to support the expeditions for the next generation of climbers in Aotearoa.
He is a passionate writer about climbing issues and has a wide range of publications to his credit. Allan has previously been a New Zealand Alpine Club member for 14 years and is a fitting recipient for Honorary membership.
Rachel Māia
Rachel is a Paraclimbing athlete. Her achievements have lifted the profile of competitive climbing in a world where the sport is now included in the Olympics. Para-climbers are waiting for an announcement later in 2023 regarding inclusion of climbing as a paralympic sport.
Rachel has forged her achievements in a sport that is not funded and requires her to travel for training. Through her social media she realistically portrays the joys and frustrations of being an elite athlete, balancing family, and personal commitments with training for international competitions.
Rachel is the first New Zealander to bring home a World Championship medal, bronze, earned this year at Bern and the first to earn a World Cup medal, silver in Salt Lake City 2022.
Her competition achievements are:
2023 Salt Lake City     5th   IFSC World Cup
          Bern                    3rd   IFSC World Championships Bronze
2022 Salt Lake City     2nd   IFSC World Cup Silver
          Innsbruk             4th   IFSC World Cup
          Villars                  4th   IFSC World Cup
2019 Briancon             4th   IFSC World Championship
2015 Innsbruk             4th   IFSC World Championship
Her courage and commitment make her a role model for young climbers, women and those who have to overcome accessibility challenges to engage with a sport they love. Rachel is a fitting recipient of the Honorary Membership award.
Life Memberships
Jane Morris
Jane is an IFMGA qualified mountain and ski guide based in the South Island of New Zealand.  As well as guiding, she has worked a number of years in outdoor related industries including ski patrolling in NZ and the USA; as an outdoor instructor in Scotland and for Outward Bound NZ, and as part of the Aoraki Rescue Team and two seasons on the ice in Antarctica.
She has some stunning ascents including a 2011 solo ascent of the Caroline Face of Aoraki, and in 2013 a non-stop solo traverse of Aoraki/Mt Cook via the Sheila Face in 24 hours. In 2008, she made an Aoraki Grand Traverse in a dress to honour the memory of Freda Du Faur.
Jane was only the fifth IFMGA-certified female guide in New Zealand and in 2016, she was elected by her peers to become the first female President of the NZMGA association.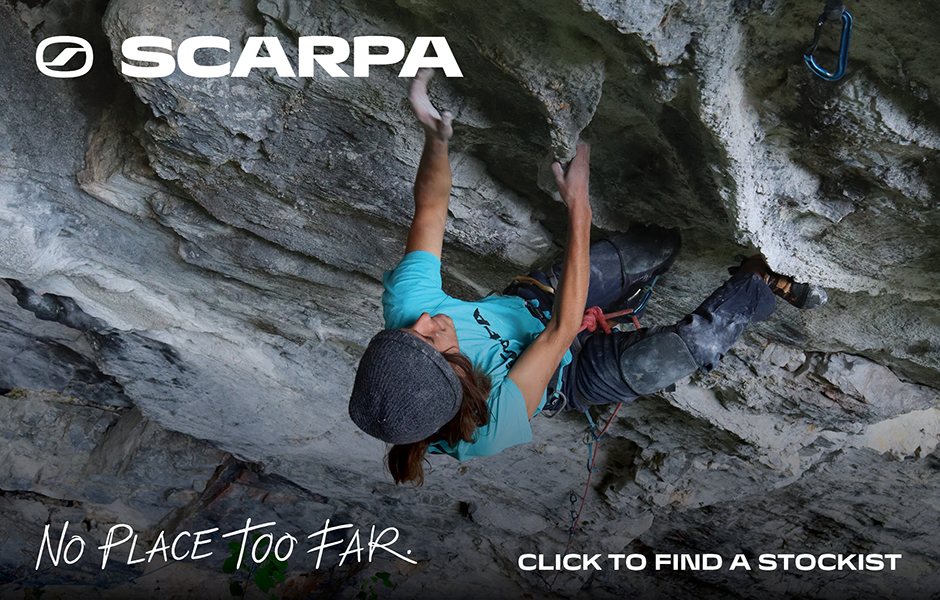 Jane has made huge contributions to alpinism in New Zealand though her own climbing record, as a guide and member of the Aoraki SAR team, and as a role model and mentor, especially for young women who are looking at being professionals in the outdoors. She is an excellent ambassador for mountaineering.
Jane has been a New Zealand Alpine Club member for nearly 30 years.
John Palmer
John Palmer's Life Membership award recognises his significant contribution to the governance of climbing in New Zealand.
A New Zealand Alpine Club member for 27 years, John is an accomplished rock climber and an effective promoter of the sport through his personal climbing achievements and his popular, 50-episode Powerband podcast.
He was lead editor of Rock Deluxe North, the NZAC guidebook to the best crags and boulders in Te Ika a Māui.
As President of the New Zealand Alpine Club from 2017 to 2019, John led the organisation through a major change in governance structure, culminating in the establishment of the Club's first, fully elected Board at the completion of his term. Deeply aware of the importance of addressing access issues, John provided the Club's newly elected Board with the guidance necessary to create a framework of support for the efforts of climbers keen to address these access issues. His framework led to the Club's role in the creation of the Aotearoa Climbing Access Trust (ACAT), an organisation which has already achieved success in addressing several long-standing access issues.
John also provided the newly elected Board with the legal framework on which the NZAC Tūpiki Trust was established. Another independent trust in partnership with NZAC, Tūpiki attracts funds from donors wishing to support climbing and channels those funds to suitable projects. In less than two years, the NZAC Tūpiki Trust has funded over one million dollars of such projects.
John Palmer's leadership of the change in the NZAC's governance structure and the establishment of ACAT and Tūpiki Trust have already created long-term benefits for the New Zealand Alpine Club, its members and for climbers in general.
Craig Potton
Craig Potton is one of Aotearoa New Zealand's best known and most highly regarded landscape photographers and a lifetime conservationist with a long-standing focus on remote wilderness and exploring how art engages with the natural world.
For decades Craig has been using his outstanding photography to document and highlight to the public and politicians the need to protect and look after these special areas, ranging from the high alpine to wild rivers to karst landscapes and much more. 
His work has taken him beyond New Zealand to Antarctica, the sub-alpine islands as well as the Himalaya and elsewhere. 
Many of Craig's images can properly be described as iconic, a familiar background to New Zealand life for decades and influential in building wide support to protect these outstanding places. He has also written and presented several documentary series. 
Craig founded a successful high quality publishing house based in Nelson, now Potton and Burton, initially focused on photography and conservation issues but now with a broader reach. Many of its titles have been New Zealand Book Award winners or finalists. 
Craig has been a NZAC member since 1988 and an inveterate wilderness wanderer and climber. A former member of the New Zealand Conservation Authority, a distinguished life member of New Zealand Forest and Bird Society and in 2013 Craig received the New Zealand Order of Merit. Craig is chair of the Nelson Suter Art Gallery. 
Craig has served several terms on the FMC executive and he regards his most valuable life work as being the decades he has spent working to save our native forests and create Les Malloy's inspired vision for wilderness areas.
Craig is a well-deserved recipient of NZAC Life Membership.
Graham Zimmerman
Graham is an alpinist, a creative and an activist. He has been a Club member for 14 years and a recipient of several NZAC expedition grants.
Graham is current President of the American Alpine Club (AAC) and Director of Athlete Alliances for Protect our Winters (POW). Graham campaigns for thoughtful and pragmatic responses to climate change from an active alpinist's perspective. He addressed the 2022 NZAC AGM on being 'an imperfect advocate'.
He is a Piolet d'Or winner and a talented alpinist, starting his interest in Kā Tiritiri-o-te Moana /Southern Alps. He now lives in Bend, Oregon and continues his advocacy for POW and the AAC by lobbying government, bringing outdoor recreationists views to politician's awareness on climate change and access.
His achievements include over 30 expeditions as well as:
2010 NZAC Alpinist of the Year
2014 Piolet d'Or Top 5 finalist
2017 Cutting Edge Award AAC
2020 Piolet d'Or Winner
2023 Piolet d'Or Finalist
First Ascents include 2019 East Face of Link Sar; 2022 The Pace of Comfort, Kichatna Spire; 2018 The American Indirect, Mt MacDonald; 2016 West Face Direct, Celeno Peak and Pink Rabbits, Block Tower.
Graham's memoir "A Fine Line" launched on 1 October 2023 and is available from the NZAC website.
Main photo: Matthew Chan 'Swiftly heading up the last section of the south face of Mt Taranaki before the lenticular clouds closed in', Alpine Activity category, NZAC Photo Competition 2023