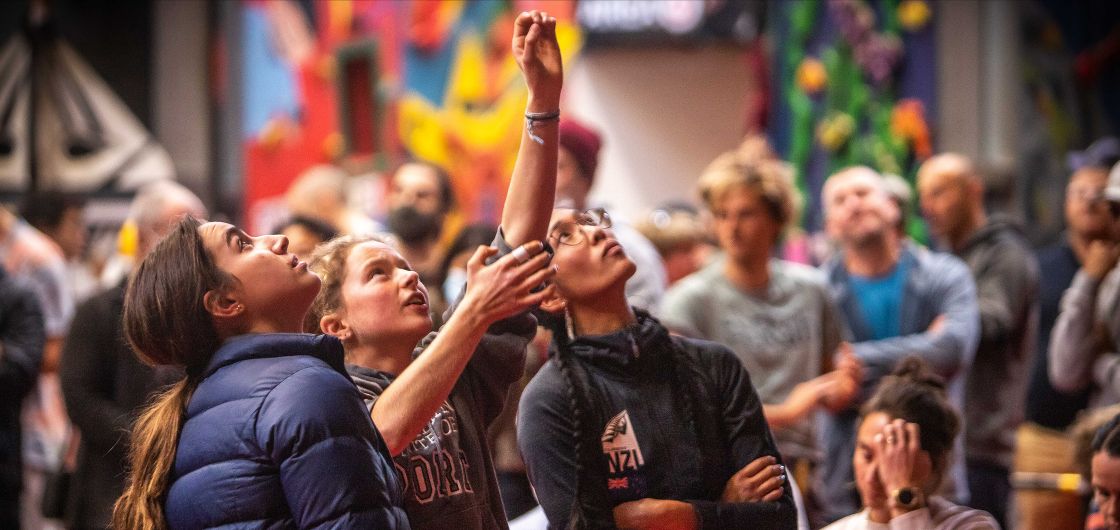 La Sportiva Lead Nationals
Report by Judah Plester
The La Sportiva National Lead and Para-climbing Championships returned to Auckland's Extreme Edge Panmure gym on 14–15 May. The gym is an incredible facility, built in an old bright blue airplane hanger. Two days to decide 2022's top lead climbers, it can't get much more exciting than this!
The route-setters spent the three days prior building and testing the 20+ routes that were to be used to challenge New Zealand's best climbers. The route setters were able to use a small range of brand-new holds and volumes that were donated to Climbing New Zealand post the Tokyo Olympics, this added to the setting possibilities and variety.
A total of 144 entries were received from 127 climbers, making this the largest event hosted in recent years.
The weekend was a massive success, although one category was sorely missed, Para-climbers. At the time of writing this piece, New Zealand's leading para-climbing athlete, Rachel Māia, is competing in the USA at the IFSC Para-climbing World Cup. On May 27th, Rachel won a silver medal at the IFSC Para-climbing World Cup in Salt Lake City, Utah. This is the first ever World Cup medal for a New Zealander.
Saturday morning bought on our first two rounds of qualifying for the open men's and women's, youth C's and youth D's grades.
In the open women's category, qualifying in first equal, Isabella Shanks and Rebecca Hounsell showed an excellent performance of an 18+ climb and one top. Following the first two competitors, the ever-strong Cirrus Tan proved once again her talents with 3rd in qualifying, climbing a 14+ and topping her second climb. In fourth, the up-and-coming Bella Domaneschi, with a 12+ and another top. Other finalists were Phoebe Kenderdine, Nicky Dachs, Kayla Muirson and Jorja Rangi.
Meanwhile, the men's open category had 19 entries. Qualifying first equal were Tom Waldin, Oliver Shanks and the ever-popular Oskar Wolff—all obtaining two tops. Following in fourth, George Sanders showed a great performance with a 23+ and a top. Other finalists were Henry Booker, Nat Warburton, Scott Ferguson and Jake Townshend.
In the youth C's female, there was another hard-fought battle to get a spot in the finals. Taking out first place in qualifying was Xanthe Saunders, with one top and a 22. In second, Aleksandra Melman with a 19 and a 22. Third place went to Katie Chinn with a 21+ and 18+. Fourth was Amaya Tan-Peters with a 19 and 20. Other finalists were Alisa Schenk, Fia Warburton, Manaia Johnston and Tayyibah Cajee.
Youth C male qualifying. First place in qualifying went to Jamie Birchler with a perfect performance of two tops. In second, Alex Mitchell with a top and 14+. Third place went to Cooper Gibson with a 15 and a 21. Fourth went out to Toby Gower-Johnson with a 15+ and a 18+. Other finalists were Conrad Bolger, Fletcher McGrath, Josh Radley and Logan Gallagher.
And finally, the youngest athletes took to the stage on the top ropes. Youth D females had ten athletes, meaning of course only two people would not qualify for finals, or so it would seem. Taking out first place was Anna Evans with one top and a 21+, followed closely by Yume Fookes with a top and a 21. And just behind, a tie for third with Ayla Radley and Charlotte Chinn both receiving a top and a 20+. Other finalists were Olivia Bland, Pippa Gower-Johnson, Lucy Ranger, Darcie Fletcher and Nina Fookes. Darcie and Nina both qualified for finals as they tied in 8th position.
For the final group of qualifying on the Saturday it was time for the Youth D males to attempt the send. Taking out first place was Tristan Jayasuriya with a top and a 21. In second equal were Stig Zhuo and Xiavier Wasek-Webb, both receiving a top and 20+. In fourth, Elliot McLaughlin received a top and 19. Other finalists were Mikhail Dergilev, Pourewa Rangi, Huxley Bolger and William Sorensen.
Saturday afternoon bought the most important part of the weekend for the Opens, Youth Cs and Youth Ds in the form of the finals. One very notable part of this round was the inclusion of some incredibly large and incredibly bright climbing holds provided kindly by the IFSC post the 2020 Tokyo Olympics.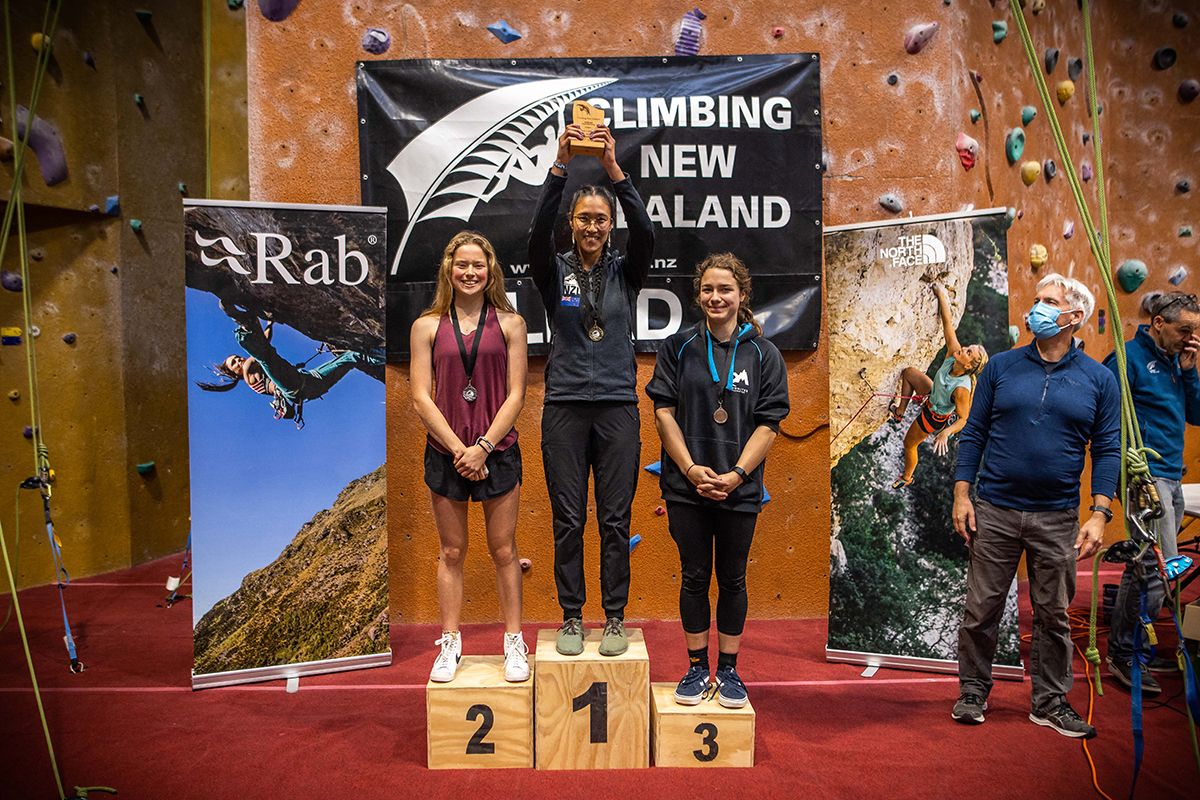 The female opens were another example of the excellent setting done before the weekend even started, giving a good variation of success rates of the one climb they attempted. Taking third was Bella Domaneschi, receiving a very well earned 19. In second, Phoebe Kenderdine managed a 26. And finally, your 2022 open female champion for 2022, Cirrus Tan, smashing out a 28+.
In the men's open there was an incredibly close finish, with only 1+ points between the top four. George Sanders once again showed his composure, nailing an excellent 18+ and third place. This was bettered by two climbers, Jake Townsend (qualifying in 8th position) and Tom Waldin, with both athletes receiving a 19+, meaning the championship would be decided by countback. Second place went to Jake Townsend and the 2022 open male champion was Tom Waldin.
Moving onto the youth C females final. The final place on the podium was a fight to the end, leaving two athletes in a tie, on countback, Katie Chinn took out third, climbing an 18+. The battle for the win came down to a single movement, with Xanthe Saunders taking second place with a 22. And your Youth C female champion for 2022 Aleksandra Melman, receiving a 22+ and clinching the title.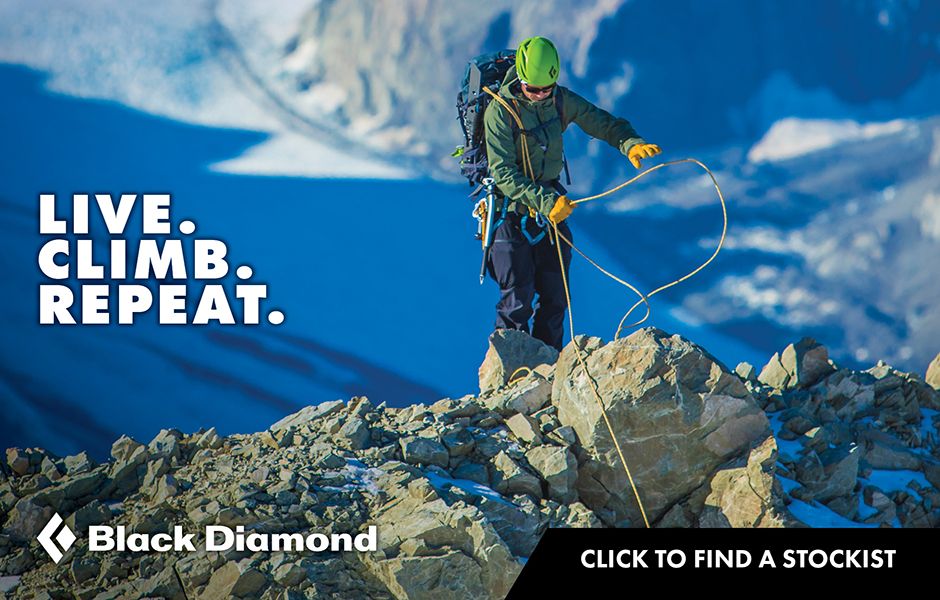 Meanwhile in youth D female, fifth, fourth, third and second ended up coming down to countback with all four climbers receiving a 17+. The final spot on the podium came down to time as both athletes qualified in third equal, Ayla Radley took 3rd taking fifty five seconds to reach her highest point. In second was Yume Fookes and the Youth D female champion was Anna Evans with a dominant finals climb of 24+.
And our final podium for the day was Youth D males. Once again, the second place spot ended up coming down to countback after both climbers climbed a 24+. But in third, after receiving a fourth in qualifying, was Elliot McLaughlin. Second place went to Xavier Wasbek-Webb after qualifying in second equal. And the youth D male champion for 2022 was Stig Zhou, topping out his climb.
Day two bought out another show case of what New Zealand has to offer with Masters, Juniors and Youth As competing.
Although only a field of two, the Female Masters gave it their all, qualifying in first was Emily Lane, climbing an 18+ and a 17+. Qualifying second Olga Yaroshenko climbing a 13 and a 15.
There was another small field for the Male Masters, with three competitors. Zane Bray qualified in first after climbing a 21 and topping his second climb. Steven Gavin followed closely behind with a 19+ and a 23. Finally, John McKnight, climbing an 11+ and a 23+.
In the Junior female category, four climbers fought hard, ensuring a good result should finals come down to countback—which it did. With a mighty lead Phoebe Kenderdine, who impressively placed second in the open category on the Saturday, took out first, receiving a top and an 18+. Qualifying second was Emily Makinson, after climbing a 22+ and a 14+. In third place, Abby Gebert climbing a 16 and a 15+ and the final qualifier was Evie Boyd climbing an 18+ and 14+.
In the Junior males, five climbers gave their all, making sure there qualifying results wouldn't hurt their finals. Qualifying in first equal were Oliver Shanks and Henry Booker. Oliver got a top and a 22 and Henry a 19+ and a 26+. Daniel Dachs took out third place climbing a 17+ and a 19+. Qualifying in fourth was Jamie Hall, receiving a 17+ and a 19+ and finally qualifying fifth Thomas Grummit, receiving a 14+ and a 15+.
The final grade for the weekend was Youth A, in the women's a decent field of 11 would push their limits—aiming to get one of the eight spots in the final. With the perfect qualifying of two tops, Rebecca Hounsell qualified in first. In second was Lucy Sinclair, climbing a 23+ and an 18+. Third place went to Azaria Briscoe with a 23 and an 18+.In fourth, Isabella Shanks climbed a 23+. Other finalist were Kayla Muirson, Bella Domaneschi, Willow Cook and Meredith Butcher.
To finish off qualifying for the weekend were the youth A males. Qualifying first, but only just, was Oskar Wolff, getting a top and a 26+. One movement down, Nat Warburton took the second spot with a top and a 26. In third place, Flynn Marno-Simpson had another top, and a 19 for his second climb. Qualifying in fourth place was Julian David receiving a 19 and 16+. Other finalists were Nathan Clapperton, William McKnight, Antony Death and Ethan Carmichael.
Onto Sunday's finals to find our Champions.
In the female Masters finals, Olga Yaroshenko climbed a well-earned 18+, giving her the silver medal. And in first place New Zealand's national female masters champion, Emily Lane with the perfect finals performance, topping her climb.
In the male Masters a tight battle was had. Third place went to Steve Gavin with an excellent 25+. Second with a 27 was John McKnight. In first place and Masters Male champion was Zane Bray with the perfect top.
In Junior females, third place came down to countback, after both climbers received a 13. In the end, third would go to Emily Makinson after receiving third in qualifying. Evie Boyd would be our second-place finisher, receiving a 15+. And absolutely smashing it out of the park, after receiving second in open females, our Junior Female champion was Phoebe Kenderdine climbing a 26+.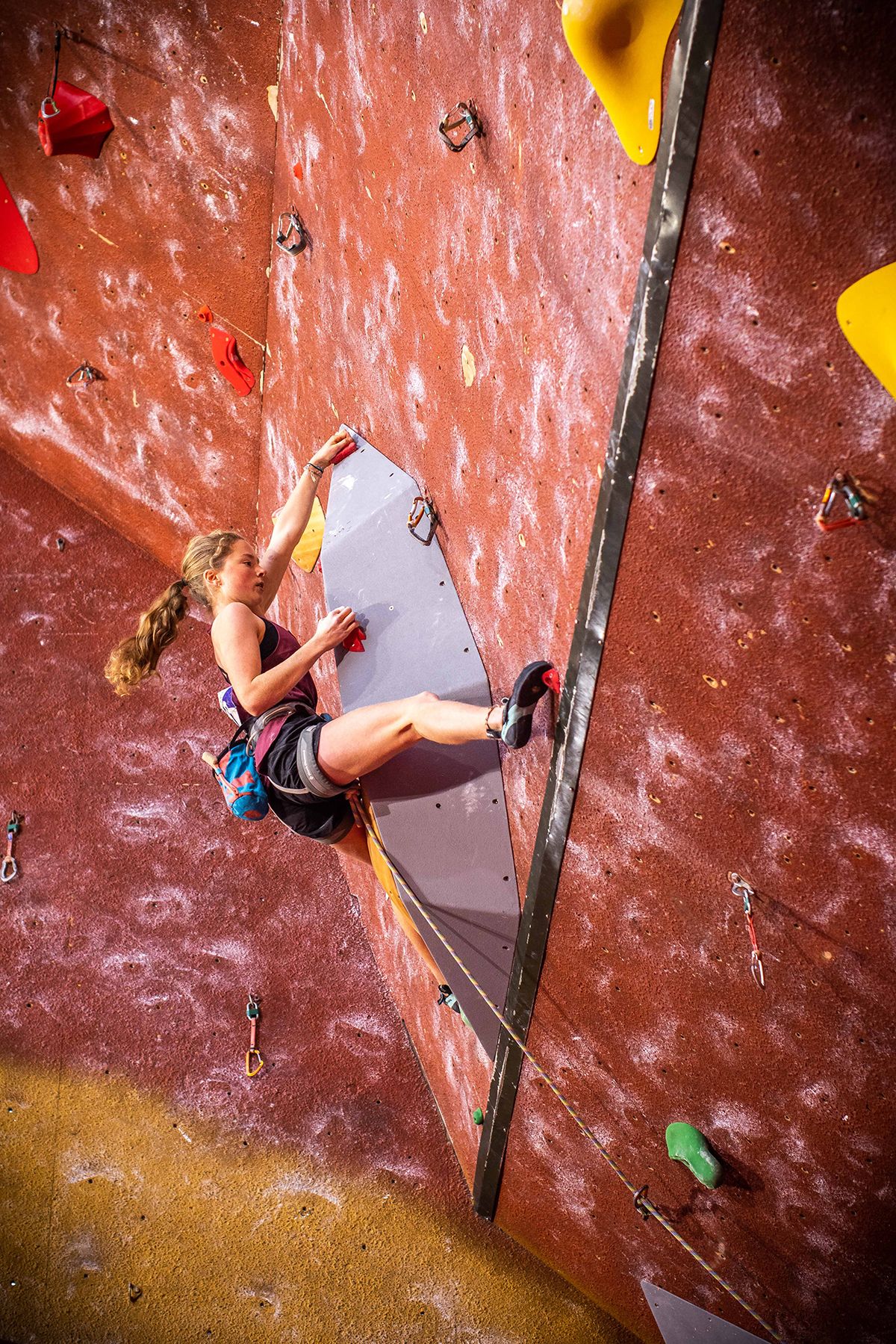 In Junior males there was an exceptionally close battle for the title. In third place Jamie Hall, climbing a 16+. The decider between second and first it turns out would be on time, after both receiving a 23+ and both finishing qualifying in first equal. For Henry Booker and Oliver Shanks, all that remained was how quickly they got to that 23+. In second place, taking two minutes and fifty-six seconds to reach his limit was Henry Booker. Meaning in first place and Junior Male champ with a time of two minutes and thirty-nine seconds, was Oliver Shanks.
There was a decent variation of final points in the Youth A Females, with a large reshuffling of orders from qualifying. After having qualified in first place, Rebecca Hounsell took out third, climbing a 24. A single move ahead, after qualifying fourth, second place went to Isabella Shanks. And finally, after the qualification place of second, our Youth A female champion climbing a 26+ was Lucy Sinclair.
The final set of climbers once again showed a pretty tight battle. But in third, Flynn Marno-Simpson. For the decider of first and second once again came down to a tie. Both receiving a 23+, meaning the leader from the qualifying round would be the new national champion. Taking out second place was Nat Warburton. And the new 2022 Youth A male national champion was Oskar Wolff.
Anyone interested in studying all results, google 'piki climbing'.
The planning and logistics to run this event are massive. A huge thanks to the wider climbing community who support this event with their time. Special thanks to the Climbing New Zealand organisers and the Auckland Sport Climbing Club for their efforts.
A huge thank you to title sponsor La Sportiva and event sponsors RAB, Black Diamond and The North Face.