To Compete or Not To Compete?
by Cirrus Tan
In New Zealand there appears to be a divide between competition climbing and outdoor climbing. Do you think of yourself as a predominately indoor competition climber, or an outdoor climber? Do you have to choose one over the other? 
We have many young, talented climbers in New Zealand who initially express interest in competing, but later become more focused on outdoor climbing. Why? Is there a belief that competing 'isn't really climbing' and they are pressured out of it? Perhaps outdoor climbers do not like to associate climbing with 'competition'. Perhaps they don't understand the appeal.
If we look overseas, a large number of the outdoor 'crushers' are excelling in World Cup competitions. Many of these outdoor climbers are embracing the modern setting of indoor gyms and using these facilities as a way of improving their overall climbing skills. Are New Zealanders just a bit behind the times, or does our ingrained 'kiwi mentality' play a part in it?
New Zealanders are a laid-back bunch. We don't often tell others about our projects/goals, let alone talk about our achievements. We want to appear as if we don't train that hard, and don't really care that much about the outcome. But in reality, we train very hard and do care. This negative frame of mind is one of the reasons why many outdoor climbers are not competing. Competition climbing brings challenges such as climbing in front of a crowd, the unknowns of what the route/boulder might be like, and putting yourself out there to be 'judged'. All this is quite off-putting for a large proportion of Kiwi climbers.
Historically, climbers have been stereotyped as 'dirtbags' who sleep in their van and just climb outdoors every day while living off the land. They are introduced to climbing in the outdoor scene. Nowadays, with the boom in climbing gyms and competitions, we are getting a wider variety of people interested in climbing, and predominantly indoor climbing. It is becoming a competitive sport (scheduled for the Tokyo Olympics), rather than just a recreation or hobby. Should New Zealanders not be more open to competing? Should we not make use of the facilities in the climbing gyms to improve our overall climbing ability?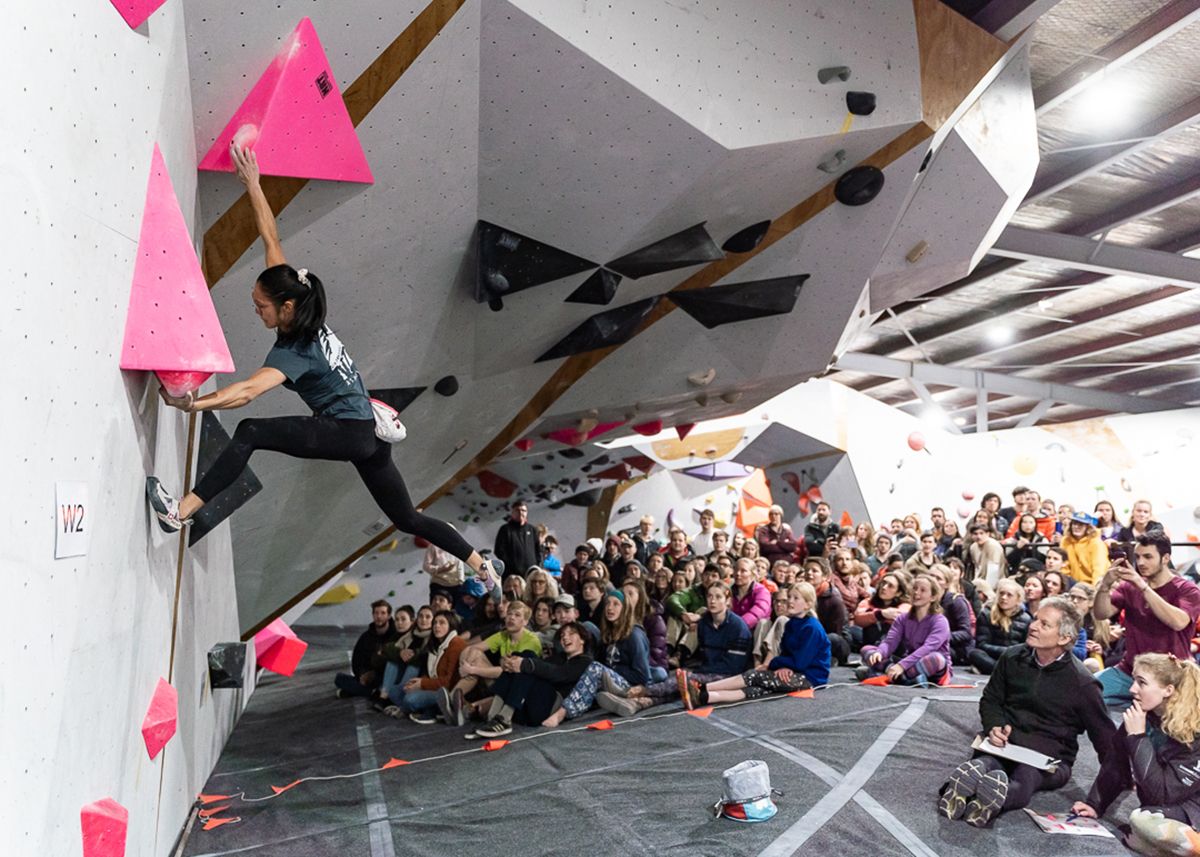 Why do I compete? 
Quite simply, I love the challenge of it. How often do we get to truly test ourselves on unfamiliar routes/boulders against others at a high level? 
I like how I can put the date into my calendar and have a goal to work towards. With outdoor climbing projects, there is no serious rush to do it, as the rock will always be there (earthquake permitting). But with competitions, we have no choice but to be on form and prepared for that specific date. Furthermore, competitions present many different challenges and obstacles that I don't get from outdoor climbing. You have to manage your nerves, have strategies in place for the competition format, avoid getting intimidated by your competitors and you have to climb when you're told to.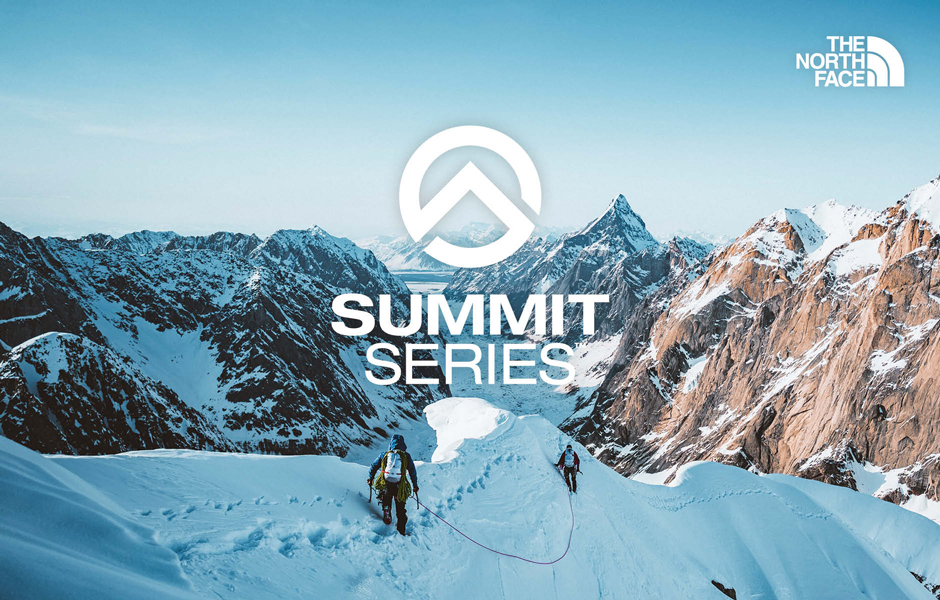 In climbing competitions we compete in the same playing field. We have no prior knowledge of the climbs, holds and moves that we are required to do. We all get the same amount of time to climb. And we all get nervous! I particularly love the mental aspect of competing. Skills that I've learnt in preparation for competition have allowed me to grow as a person and deal with other stressful situations in my life. You really have to back yourself and stay calm and confident during competitions. You have to make quick decisions once you're on the wall—knowing you only get the one chance (as in the Lead format). It isn't necessarily the strongest climber that will win on the day. Everyone has a chance.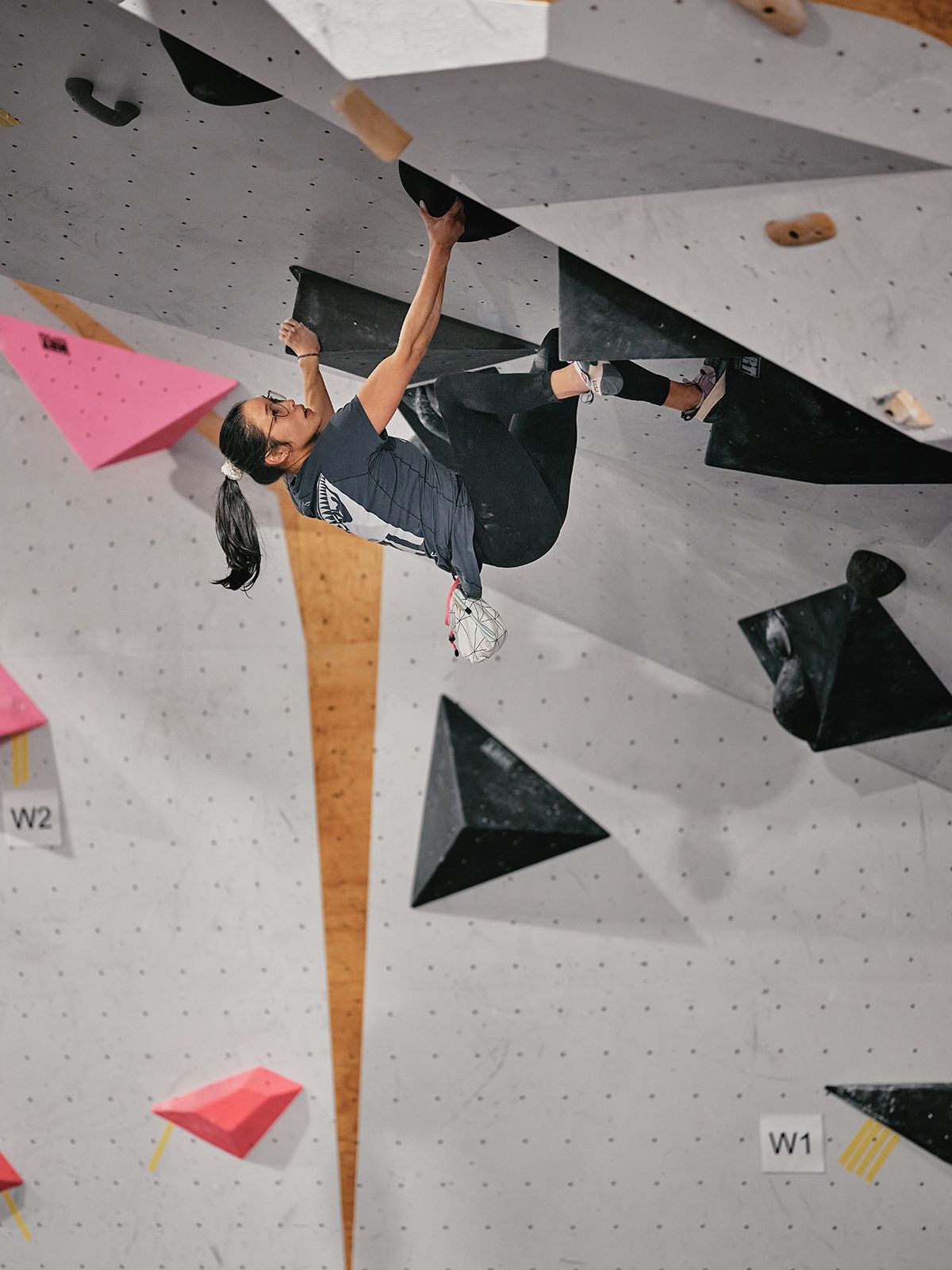 From plastic to rock. Can we integrate both?
It is difficult to incorporate training for both competitions and outdoor climbing in my weekly routine. For that, I tend to go hard with training indoors during competition season (winter) and then do more outdoor climbing over summer. If I have a competition coming up, I am more likely to benefit from two hours of specific training at the bouldering gym, than going out cragging for a whole day. This does result in a bit of a lonely patch as I end up declining social climbs during the competition season, to go and train on my own. But I trust the process and the single-track focus gives me direction. In a way, I've been able to deepen some friendships by doing other activities, instead of climbing. For me, I won't always have the opportunity for competing, but these outdoor climbs will always be there, waiting for my return. This focus led me to win the National Combined Climbing Competition in 2019, and also recently winning the National Bouldering Series competitions held in Auckland and Christchurch. 
Competing can sound intimidating, but I believe there is room to incorporate it into our climbing, and become a better climber overall. Skills learnt in competition can be applied to your outdoor climbing goals. We have seen this transition countless times amongst professional climbers internationally, where athletes will train and compete half the year, and the other half they're ticking off their outdoor projects. You can use valuable skills such as:
How to train specifically for your goal.
How to switch 'on' and crush in a certain moment.
Learn to be in awkward, unfamiliar body positions which are often present in modern-style route-setting.
Confidence in your route reading/problem solving.
Learning from other climbers of similar abilities.
Gain familiarity with dealing with pressure.
As climbing becomes more mainstream, develops and grows, we will see more New Zealanders interested in competition climbing. I believe if we get more support, and have a solid team of experts working together (strength/conditioning coaches, physios, sport psychologists), we can take competition climbing to the next level. I hope New Zealand will be encouraging our next generation of climbers to both compete and climb outdoors.
Images: Eddie Fowke/The Circuit Climbing, Break The Resistance, Tom Hoyle.