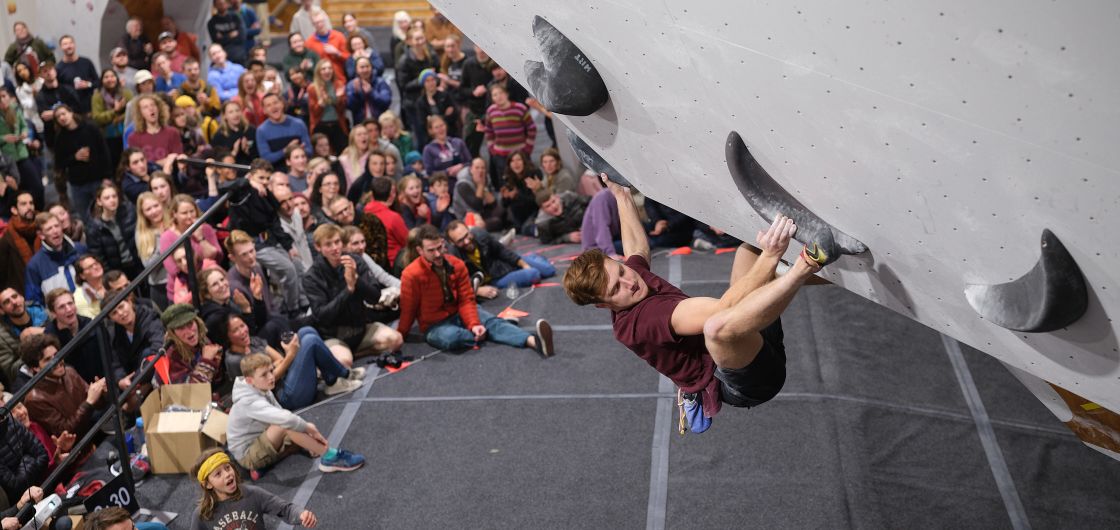 National Indoor Bouldering Series Round Two
Saturday was Christchurch's turn to host a NIBS round and what a round it was. The team at Uprising did a magnificent job pumping through a record 350+ entrants, this was maximum capacity despite the addition of extra qualifying rounds. Word is that this makes it the biggest climbing competition to ever take place in New Zealand.
As you'd expect from so many participants, the competition was of an extremely high standard. Many high calibre climbers narrowly missed out on qualifying, with just five competitors allowed through to the Open Men's and Open Women's final round. A huge crowd turned out in the evening to cheer the finalists on and witness some of this country's very best climbers battling against the fierce problems supplied by the route setters.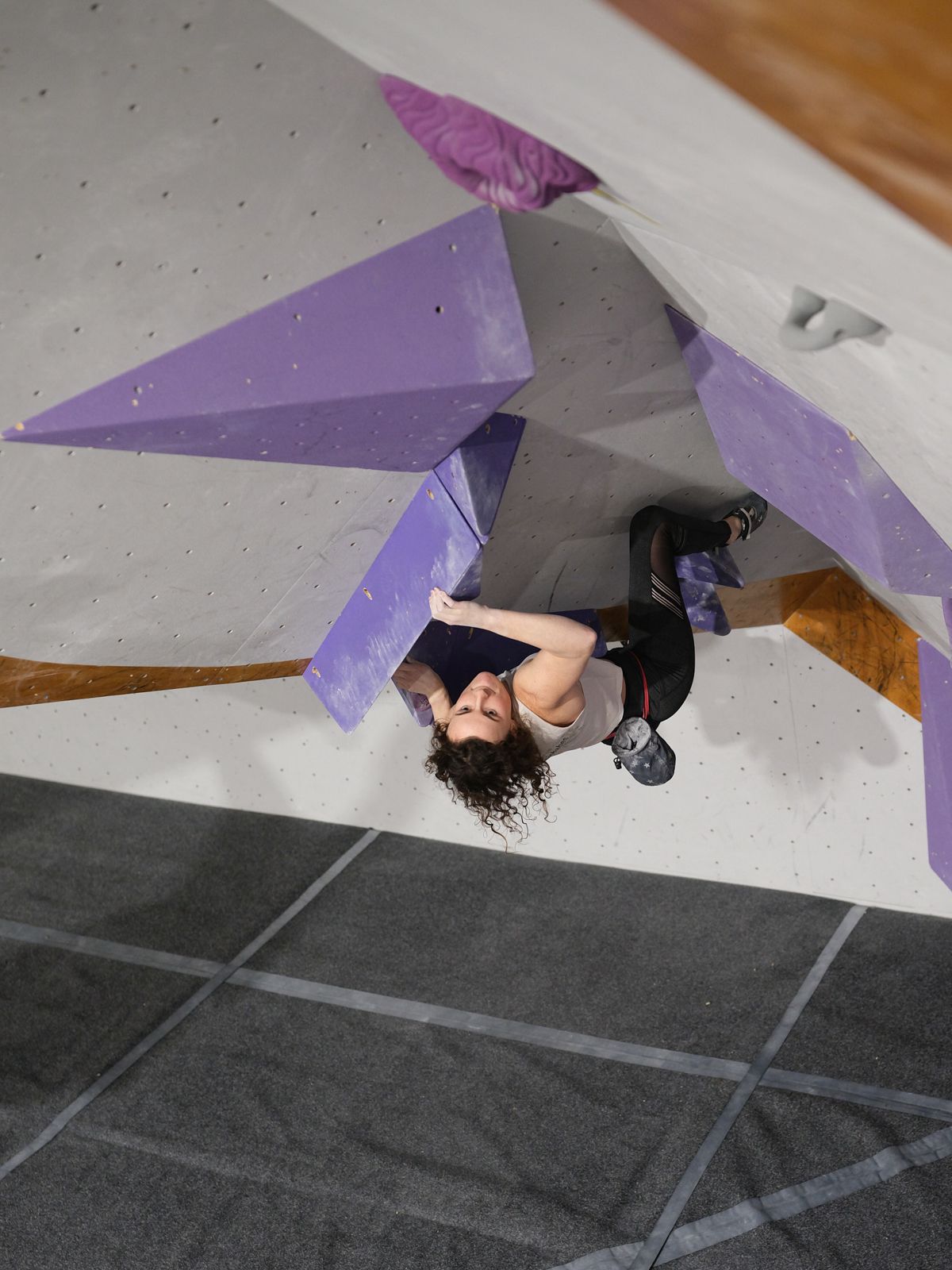 In the Open Women's category, Erica Gatland climbed impressively, taking an early lead with the only top of the technically bewildering first problem. This problem started with some tricky kneebars and powerful underclings that stymied the efforts of most of the other finalists. After also claiming a top on the slabby problem two, the competition was hers to lose going into the third and final problem. This last problem was long, relentlessly steep but also very technical, with lots of options for climbing feet first and also a compulsory jamming section. Erica had the skills required and while she narrowly missed getting a top on this problem, she climbed past the high points of the other finalists to take a deserved and clear cut victory. Cirrus Tan was also climbing very well and showed the full array of skills to top problem two and make very strong attempts on problems one and three, earning her second place. Sarah Tetzlaff also topped the second boulder, after a heartbreaking fall from the last move on the try before. This gutsy effort earned her a third placed finish.
The men's field was a mix of the youthful talent of high-performing outdoor climbers Jake Townshend, 'Bazooka' Joe Dravitzki and Josh Cornah, versus the always-on-the-podium presence of Wellington's Rob Gajland and magical abilities of local legend Zac Orme. The route setters were running out of fingernails as they set powerful and technically-demanding problems to try and separate the field.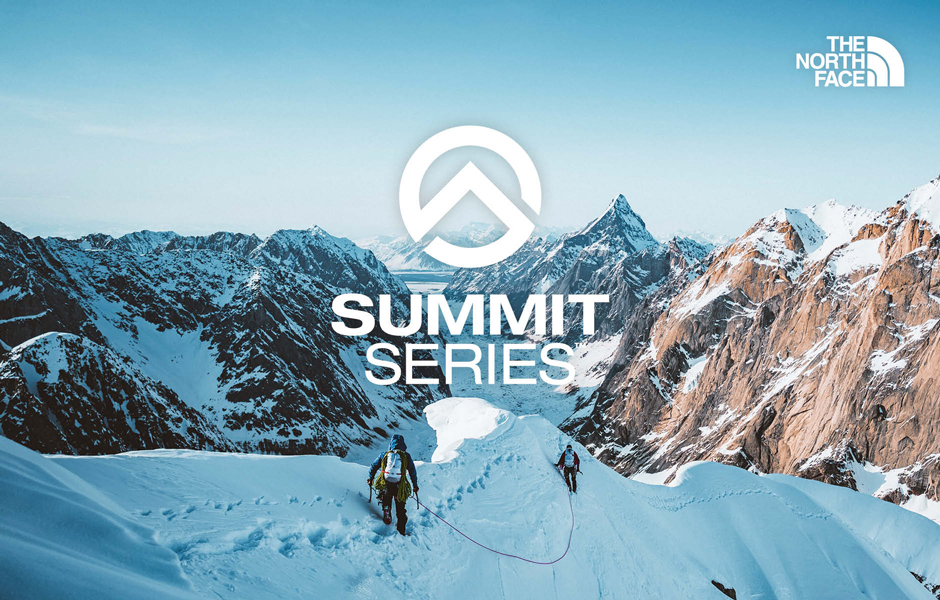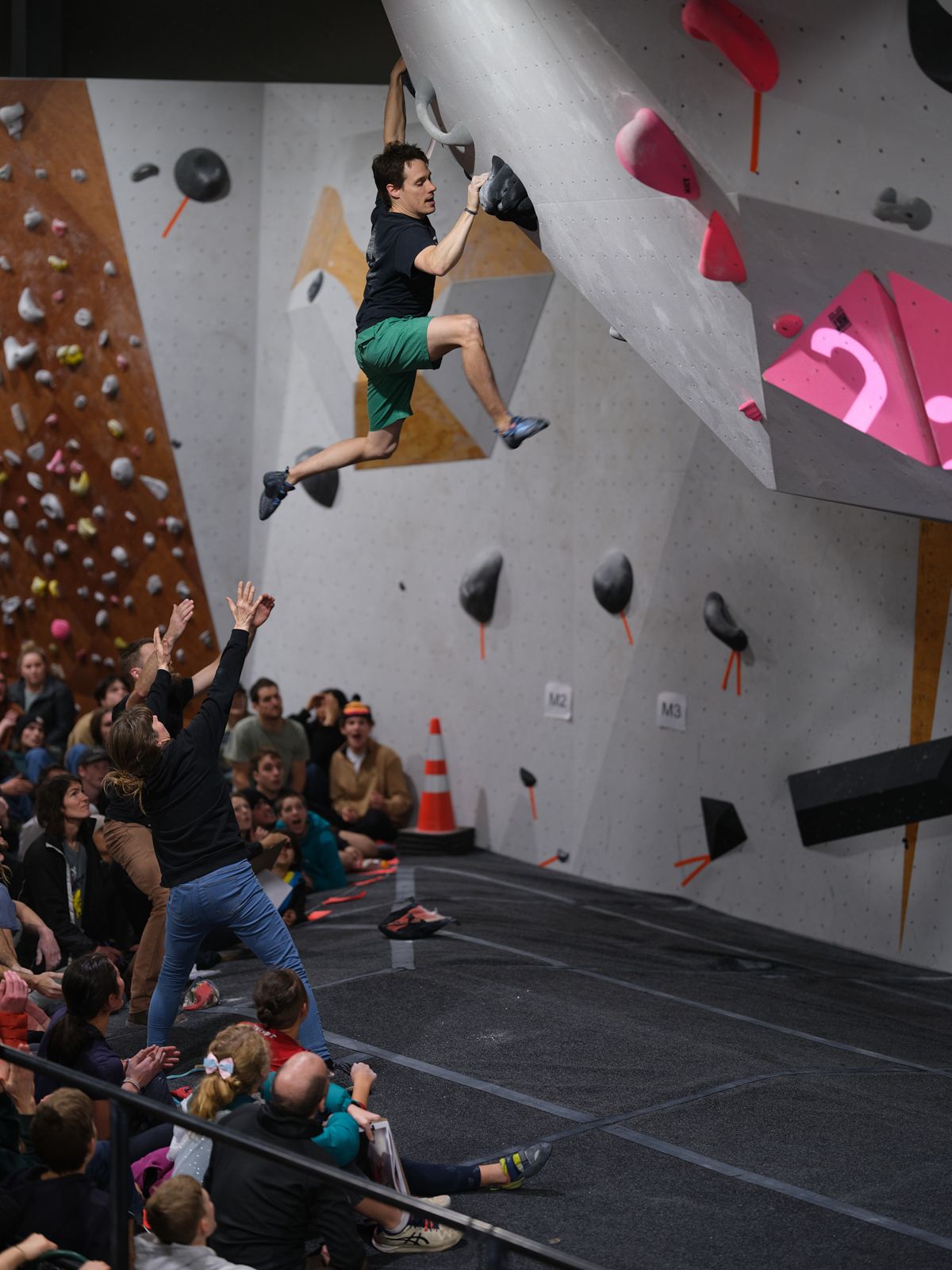 Josh Cornah proved unstoppable in the end, smoothly climbing past the other's high points on a problem one that looked near impossible early on (pictured above). His lead looked unassailable after the slabby second problem—he made a very quick top using a sequence that the other finalists had mostly tried and discarded in favour of different, but ultimately fruitless beta. Some pressure remained on problem three though with Rob Gajland's strong efforts on problem one and early top of the dynamic final problem. Josh was up for the challenge though and made his victory definitive with a strong top of this boulder and a great climax for the crowd. Rob's top of the final boulder earned him second place and Joe Dravitzki placed third after strong showings on all three boulders and narrowly missing a top on the draining final problem.
With two rounds left in the series (Dunedin and Auckland) Erica Gatland is strongly placed to secure another series victory after two wins so far. Cirrus Tan and Amanda Speed are tied in second, each with a second-place finish. Sarah Tetzlaff is close behind. In the Men's, Rob Gajland leads the pack after a fourth and second place, narrowly ahead of Oskar Wolff (first and eighth), Tom Waldin (second and ninth) and Josh Cornah. With such a competitive field, it is going to be really exciting to see who can secure the victory across the remaining rounds.
Once again a massive thanks to Uprising Christchurch and particularly the route setters for making this such a successful and entertaining event. NZAC would also like to think the series sponsors for their ongoing support of this essential competition series: La Sportiva, The North Face, Bivouac Outdoor and Uprising Industries. 
14/6/2021