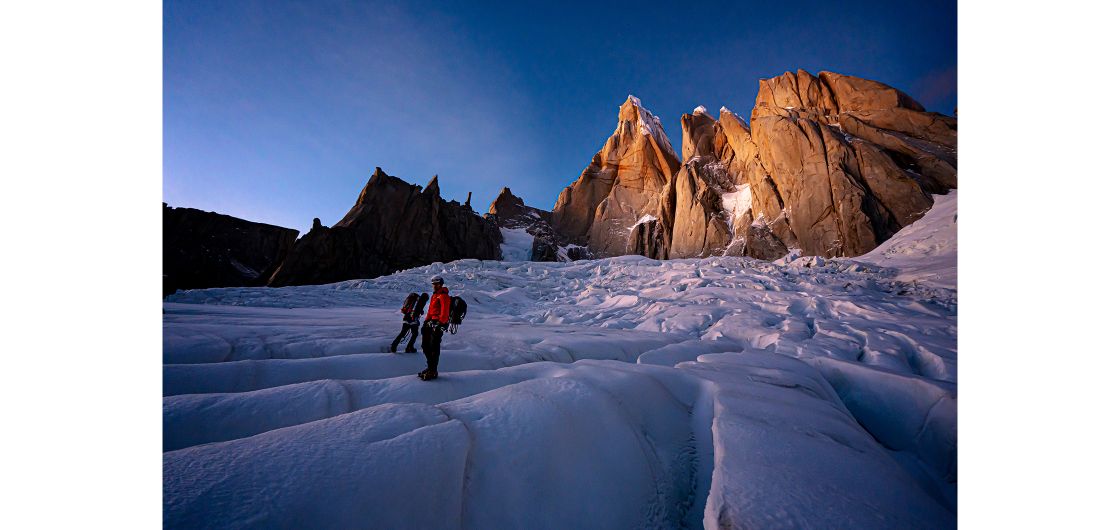 NZAC Photocomp 2023 - Alpine Activity
The entries are all in and this year's NZAC Photo Competition has now been judged. This week we announce the winners and we start with one of the highest calibre categories—Alpine Activity.
The photo above is the category winner, by Derek Cheng. He captions it: New Zealand Alpine Team climbers weave a path through the crevasses as first light hits the Patagonian Torres massif at dawn.
The judges' comments were: Derek's beautifully structured image, taken in twilight below the Patagonian mountain Cerro Torre, caught the judges' eyes immediately and held our interest. Strong lead in lines along the glacier draw the eye to rest on peaks warmed by the coming of the sun. The echo in the lines of both glacier and rock creates harmony and the blue light of this hour provides a surreal glow many a mountaineer can relate to. Combining climbing activity with a landscape photo of this strength makes for memorable images.
Congratulations to Derek on yet another terrific winning image. He wins a down hoody from Beringia.
There were also four images awarded with Honours recognition, shown below. They win prizes from Potton & Burton. Congratulations also to Sarah Morrison, Maddy Whittaker, Eugene Yeo and Derek Cheng (again) who entered images awarded with Accepted recognition.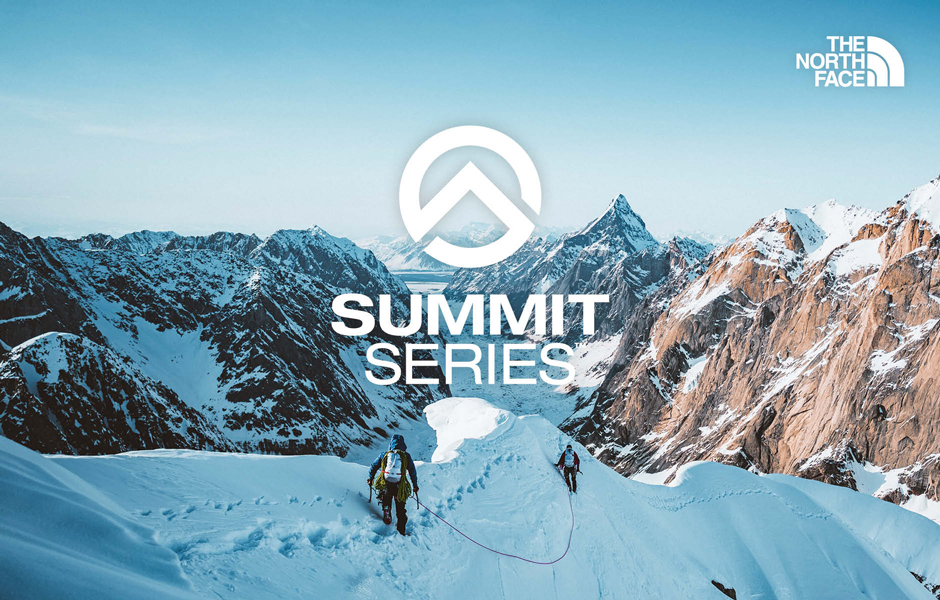 Thanks again to the photo competition judges Simon Waterhouse, Mark Watson and Dennis Radermacher.  
Keep an eye out for our 2024 NZAC Calendar, which will feature many outstanding photographs from this year's competition, on sale before Christmas.